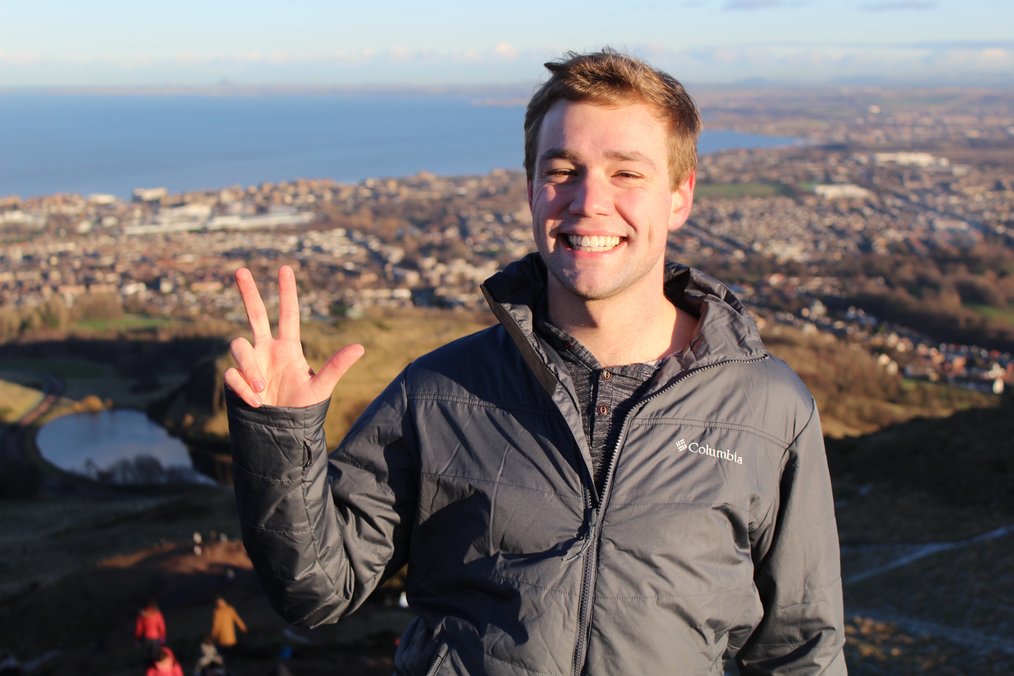 Many students don't realize they can take a gap year in high school, with tons of variety in terms of destinations and program types. Taking a gap year, particularly while still in high school, allows students to gain independence, boost their self-confidence, and stretch their worldview early on in life, rendering huge benefits as they transition into adulthood.
A common misconception is that taking a gap year will take students off their path to college or serve as an obstacle in the college application process. The truth is that high school gap years give students a competitive edge, helping them stand out when applying to college, have better insight on their proposed course of study, and demonstrating character and courage that continues to benefit them beyond just the educational realm.
Step 1. Choose Where to Go on Your High School Gap Year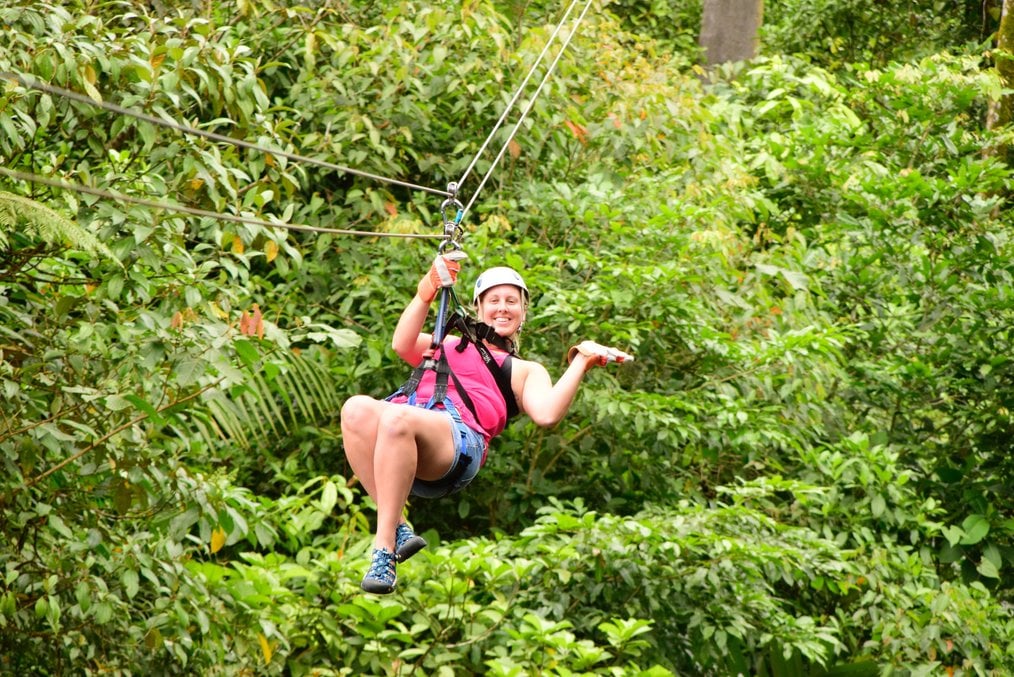 You can find gap year programs in a wide variety of locations -- and some even take you to multiple countries -- so it's important to choose a destination with a culture and language you're interested in. You also want to choose a program that's well-regarded, particularly if it's your first time traveling outside the country. If you're interested in studying a foreign language, make sure you're factoring which country is best for studying that language (ie. it's much easier to learn Spanish in Colombia than Chile).
Here are a few locations that stand out as great gap year destinations.
China
China is becoming a popular spot for high school students to take a gap year. You can find gap year programs in China where you either study at local Chinese school, such as with CIEE, which places students in a Chinese boarding school, or programs that have their own schools where you study with other students in your program, such as with SYA.
Both types of programs offer plenty of opportunities for cultural immersion, such as living with a host family or living in boarding school dormitories with Chinese students, as well as tons of support in your cultural adjustment and language acquisition. You will no doubt come home feeling very comfortable with your Mandarin!
South America
While many program providers offer gap year programs and exchange programs throughout South America, one standout program in this continent is The Traveling School. The Traveling Schools offers travel programs for young women, with a focus on empowering young women academically, physically, and culturally through an experiential overseas high school semester.
The South America program takes participants through Ecuador, Peru, and Bolivia, where students will engage in community projects, explore the jungle and ancient ruins, and live with an indigenous host family. Besides this outstanding program, there are plenty of other programs (most of them focusing on Spanish language acquisition) in countries like Ecuador, Peru, and Colombia.
Italy
Italy is one of many countries in Europe that has highly-regarded gap year programs for high school students, but it really stands out due to the breadth of its program options, as well the charm and warmth of Italian culture.
Most high school gap year programs in Italy will land you right in the heart of the culture, going to a local school and living with a local host family, making it easy to be totally immersed in the language and culture. Most major gap year program providers offer programs here, so you'll have plenty of options to choose from.
The Bahamas
One school in particular, called The Island School, has a semester-based program in The Bahamas. This program offers a unique opportunity for students to study the environment and sustainability and get the chance to conduct scientific research at the associated Cala Eleuthera Institute.
While this school is definitely quite niche in terms of area of study, it's a well-renowned program that offers students the chance to learn in a really hands-on environment, with the ocean as their laboratory.
Step 2. Choose a High School Gap Year Program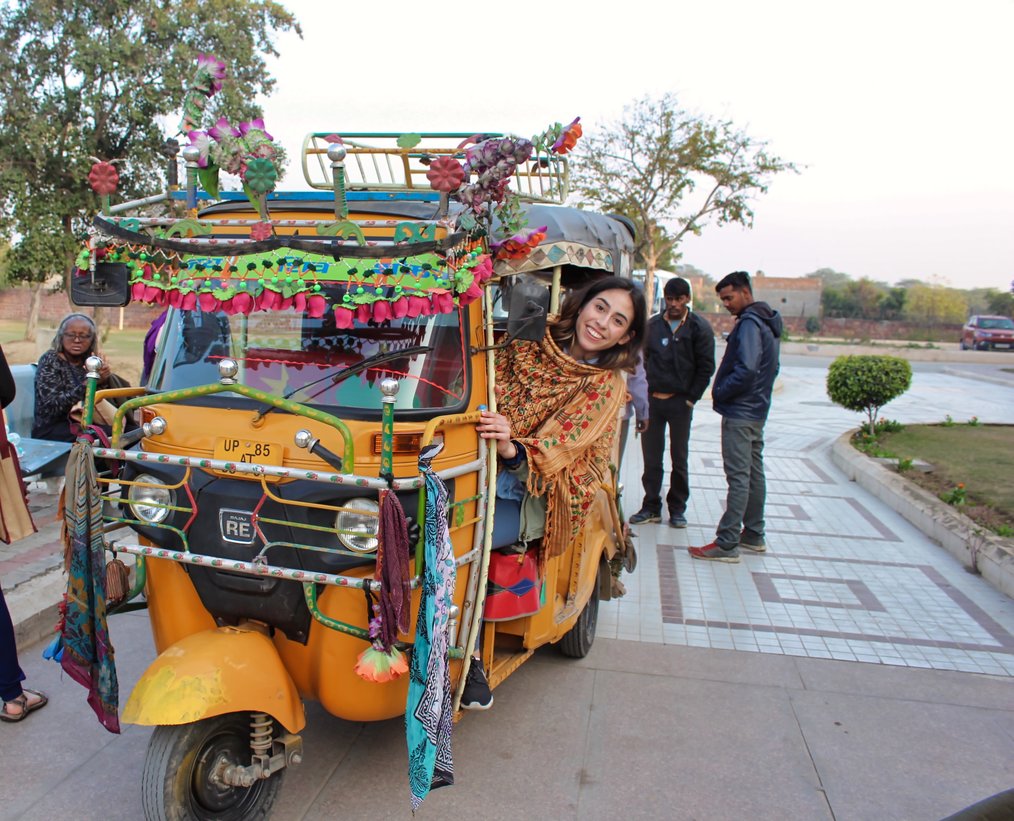 With gap years becoming increasingly more common for American students, the industry has taken off, meaning there are a ton of different types of gap year programs. But with so many options, how do you choose? Important factors you'll want to consider include price, destination, program activities, and accommodation types.
The cost of high school gap year programs can vary greatly, and some can be quite pricey. Certain programs and scholarships offer significant financial aid to students and may even cover your full program cost, but this is definitely something you'll want to look into for specific programs you're interested in. Make sure you're choosing something you and your family can afford.
If you want to be in a more traditional school setting, a direct exchange program is the best option. If you want to learn something more specific, service-learning programs often have a focus in areas like community development or environmental sustainability. You can choose to study or volunteer (or maybe some combination of both) during your time overseas, so make sure you take time to reflect on what you want to get out of this time away.
As far as living arrangements, some programs offer homestays, others provide student housing. Some have you living with locals, and others pair you up with other students on your program from your home country. Depending on the level of immersion you're seeking, pay attention to where you'll be living.
Also, there are a few different kinds of high school gap year programs, so it's important to understand the differences between them.
High School Exchange Programs
This is one of the most common types of high school gap year experiences. Just like you might have had an exchange student studying at your high school in the States, you also have the opportunity to participate in that kind of program abroad.
How this works is you essentially swap places with an international student in a foreign country: they go to your high school for a year and you go to theirs. You will attend classes and have a regular school schedule just as you would at your own high school. You'll study alongside local students, live with a host family, and have every opportunity to participate in your school's extracurricular activities. It's a great opportunity to immerse yourself in the local community and culture. This isn't actually so much a "gap year" since it's just a year of high school somewhere else, but the benefit it you'll still get high school credits and be able to graduate on time.
Travel & Volunteer Programs
If you want to get away from a regular high school schedule and learn in a more hands-on way, you might want to look into programs that focus on traveling, volunteering, or both, Many programs provide a mix of traveling with service learning (hands-on work!) where you travel to different places and focus on a new volunteer project in each location.
You can also find programs that offer just the volunteer experience in one set location. Either way, you'll have plenty of opportunities for cultural immersion. These types of programs may offer homestay living arrangements or student housing where you live with other students in your program.
Step 3. Plan Your Trip
Once you've picked a location and a program, it's important to keep a few last details in mind before you set off on your gap year. Here's a quick run-through of the most important details.
Health & Safety
Even though parents worry about minors traveling abroad for a semester or a year, it's important to know that if you choose a well-established gap year program, there will be plenty of on-site staff offering support.
In addition, programs are sure to put safety measures in place so students know what is safe and what isn't and they deliberately select host families that care about the safety of their students. These programs care first and foremost about the health and safety of their students and ensure that students feel secure in the foreign country.
Health-wise, traveling to certain countries may require vaccinations, so be sure to schedule an appointment with a travel doctor to receive vaccinations and other health recommendations prior to departure.
Length of High School Gap Years
Gap year programs vary in length; the term "gap year" can be misleading because some programs only last for a summer or semester but can still fall under the gap year heading if they involve taking time away from school. The good news is you have plenty of options, whether you want to study for an entire year or just a few months.
Earning Credit on Your Gap Year
Many gap year programs offer school credit so you'll still be able to graduate on time and not have to add on an extra year of high school. If this is important to you, make sure the program you're interested in offers academic credit and, most importantly, that your high school will accept the credits offered through your gap year program.
With all this info, you can set out to start planning a high school gap year. This is a great resource to share with your parents -- or to discuss with your child if you're a parent. No matter what, a gap year is an amazing learning opportunity and a truly unique experience. It's the start of a lifetime of travel, and something you'll never forget.