You know it's not just France that speaks French, right? In the same way that English and Spanish have spread their linguistic tendrils all across the globe, so has the language of the once-vast French Empire. So if cheese-huffing Parisians and latticed iron towers aren't your glass of wine, just give the globe a spin and try somewhere else!
You know it's not just France that speaks French, right?
Belgium
Key Cities: Brussels, Antwerp, and Bruges
Best For: Learners who want the most classically French experience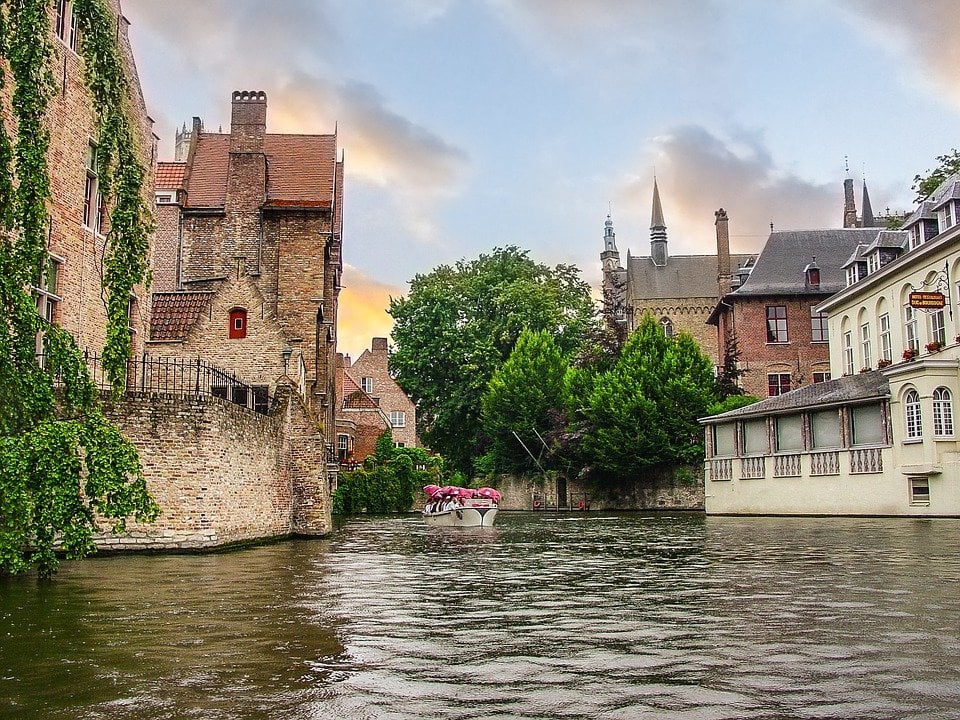 France's neighbor to the northeast, Belgium, has long wrestled with establishing its own identity in Europe, out from the shadow of its closest neighbors (and influencers), France, Germany, and the Netherlands. What is left is a nation that is tolerant and accepting of outside ideas, and that means it is very friendly to foreigners who are learning the language!
Yes, if the idea of learning French in France is a little intimidating, Belgium is perfect for beginners who want a friendly, understanding, welcoming, and foreigner-friendly nursery to learn the language.
The cities of Brussels, Anderlecht, and Charleroi all offer plentiful opportunities to speak and practice French. As Belgian French is very similar to standard French, the residents of these linguistic melting pots are accustomed to foreign visitors and students, and their accents will be understandable to most French learners.
Antwerp and Bruges, while wonderful cities, are far more German and Dutch-influenced than French, so students looking to practice French would do better to look elsewhere.
Remember to consider this oft-overlooked nation -- it's way more than just waffles and chocolate!
Switzerland
Key Cities: Geneva and Jura
Best For: Learners who crave European scenery as beautiful as the French language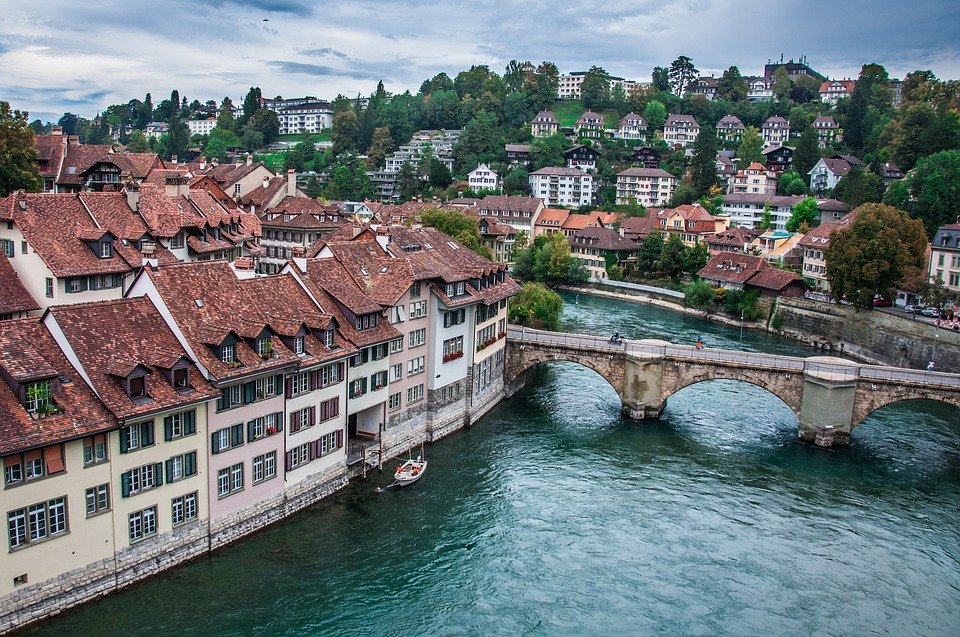 Prettier than a Broadway performance of "The Sound of Music," this alpine nation shares a border with France and is the perfect spot in Europe for students who want their learning to occur in a postcard-perfect spot with easy access to eastern Europe.
Seriously, Switzerland might be the prettiest nation in the world. Combine the Alps and its lush valleys with clean, pure air punctuated by the sound of French being spoken and you have, what sounds to me, like a veritable Eden.
Your ability to study French will be largely governed by which bordering nation you are closest too. The cities of Geneva and Jura, for example, both border France, and as such are excellent areas to study the language. The world-famous city of Bern actually speaks German, and so would be of no help to you, Francophile.
Switzerland is also super conveniently located for any students who want to do some trans-European travel while studying abroad. It's proximity to the above-mentioned nations, as well as Italy, which is actually kind of far from France, make it a fantastic home base for students who want to see more of the continent.
Morocco
Key Cities: Casablanca, Rabat, and Marrakesh
Best For: Learners who want to study French, but also as many other world cultures as possible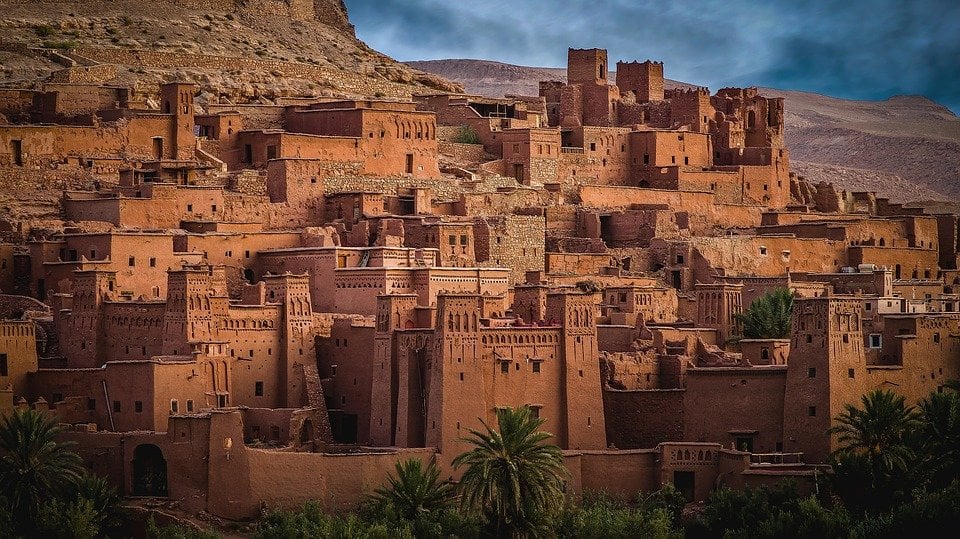 The most important hub between the continents of Europe and Africa, Morocco is tailor made for students who want to do everything all at once.
As I've previously said of Morocco: "If your goal is to go to one country, experience one culture, [eat] too much of just one cuisine, and end up feeling like you missed out on the rest of the entire world, then yes, by all means, please skip Morocco."
See, just about every nation on Earth has at one point tried to claim Morocco, and this includes France. While Morocco remains fiercely independent in north Africa, the happy remains of these cultural incursions are the wild mix of cuisines, languages, and people who stayed behind.
Today, you can spend your morning studying French in a world-class language school, walk to the cafe for a mint tea and hummus, stop by the mosque on your way home, and still have time to meet your friends at Burger King downtown.
Yes, Morocco is just as lovely and exotic as Bogart and Bergman made it look. But it is also one of the best places in the world to study French.
Senegal
Key Cities: Dakar and Saint Louis
Best For: Learners who want a safe, exciting study in Africa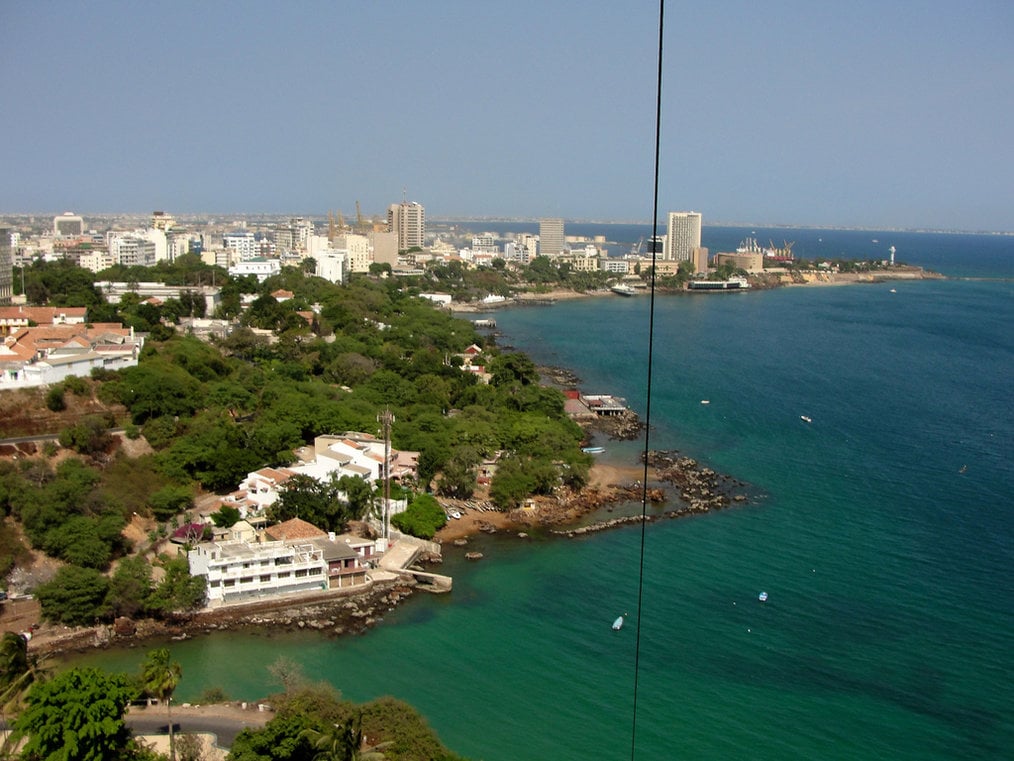 Senegal is one of the most politically stable nations in all of sub-saharan Africa, and also claims French as one of its official languages. This means that not only has it successfully and peacefully blended its old colonial influences with its unique African identity, but it is genuinely quite safe for language learners.
Though you will hear various different African dialects while learning French in Senegal (and it's never a bad idea to learn how to say nanga def -- that's hello in Wolof), French is spoken widely enough for you to use in your day to day, and there are options for French courses throughout the country.
Hunker down in the quiet, old Senegalese capitol, Saint Louis, or opt for sprawling and lively Dakar. Seriously, between the street vendors and sidewalk drum circles, there's never a dull moment in Dakar.
For French language courses in Dakar, there is an Alliance-francaise downtown as well as ACI-Baobab, a language institute run by two former Peace Corps Volunteers in the slightly calmer suburban outskirts of the city.
So if you want to study French safely in the beating heart of Africa, we couldn't suggest a better place than Senegal.
La Reunion
Key Cities: Saint-Denis
Best For: Experienced learners who love adventure sports
The most far-flung of your French options, Reunion is small island way out in the middle of the Indian Ocean, almost 1,000 miles east of Madagascar. Though it's a far trek from the birthplace of French, this little guy is technically a part of France (an "overseas region" to be exact). Meaning, in addition to French creole, French-French is spoken throughout the island.
Additionally, Reunion is a hub of adventure sport activities. When not in class, you could spend your time hiking, rock climbing, mountain biking, canyoning, or even surfing (though, it does have a rather large shark population...).
Best yet, the island mixes up the best of tropical living and French living. Grab a cappuccino and croissant for breakfast, then barter for mangos in the marketplace using your newly minted French skills.
So for those of you to add some adventure to your French learning, head to Reunion.
Quebec Canada
Key Cities: Montreal and Quebec City
Best For: Learners who want to study closer to home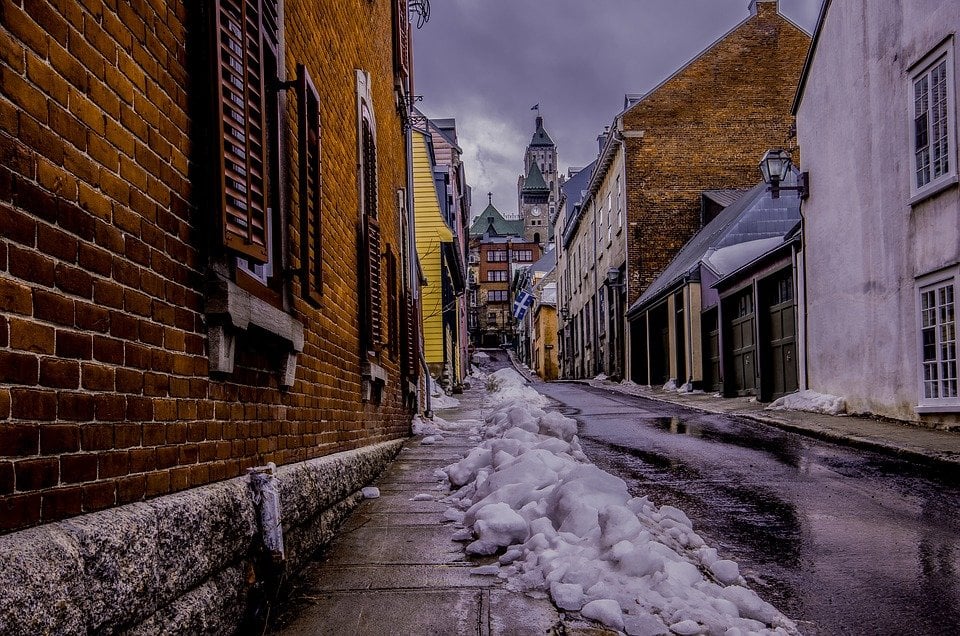 The province of Quebec is a great place to study French for a couple of reasons. First, it is the only region of mainland North America where French is used not just as a cute, novel way to learn a second language, but as the actual language of daily business and life. You can actually use your French every single minute of every single hour of every single day. Here at home!
Secondly, by not requiring travel to Europe, many American students are able to save several thousand dollars off the price of their travels. And if cost is a limiting factor, Quebec could be for you. Learning French in Canada is a fantastic option for language learners who want a real immersion experience, but can't afford the price of a plane ticket.
So if you want the full French experience at half-price and half-range, you have Quebec.
Guadeloupe
Key Cities: Pointe-a-Pitre
Best For: Learners who love big gems in small packages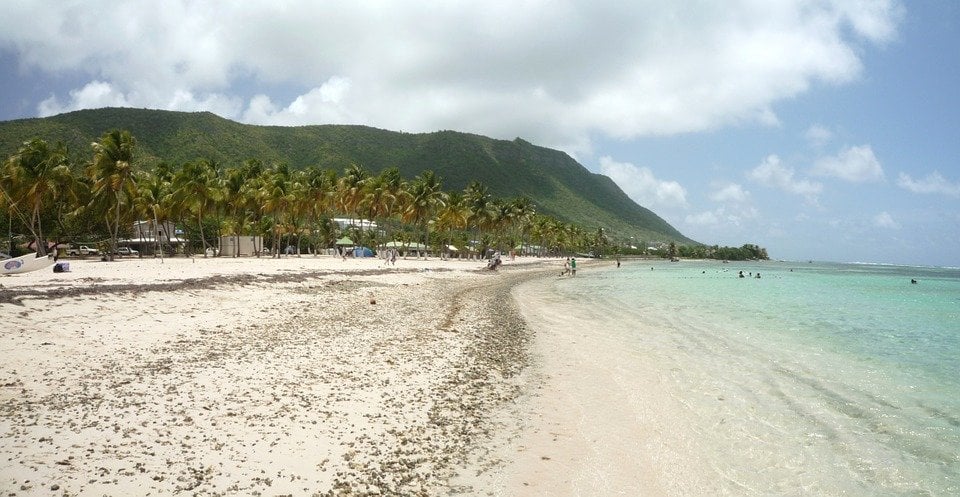 What is it about French island nations punching above their weight on the global stage? The Caribbean island of Guadeloupe is located off the coast of Puerto Rico, and though it could simply rest on its laurels of being unfathomably beautiful and warm year-round, it is also known as the birthplace of the Francophone dance genre of music called "zouk" and the birthplace of Nobel Prize winners.
For learners who love rich culture in beautifully small packages, this breathtaking island is perfect, and right in our own Caribbean backyard. Like the idea of La Reunion but don't want to fly all the way to the Indian Ocean? Guadeloupe might be parfait.
French Guiana
Key Cities: Cayenne
Best For: Learners with interests in science
This South American nation bordering Brazil is virtually unknown to many Americans, but is perhaps one of the most important countries on Earth for the future of humanity.
That's because the European Space Agency (French Guiana being an official part of France and the EU) holds its main launch site at the Guiana Space Center. Any and all research and exploration of space conducted by human beings from Europe begins in French Guiana, and that's pretty darn cool.
Besides the Space Center, Guiana is a heavily rainforested country with its cities placed along the coast. It is a dream for ecology, biology, and other natural science students with an interest in French - classes during the week in the capital, then weekend explorations of the rainforest. Places like this just don't exist in Europe or America, and there's no telling what new world-changing scientific discovery will come from its forests.
Despite offering so much, French Guiana is extremely affordable, and rent, food, and other necessities will be a welcome to relief to the wallets of many students for whom European travel is just not realistic. So check out this French-learning wonderland in your own hemisphere!
There Are More Options Than You Know
So if you want to study (what I think is) the world's prettiest language, but would like to see someplace new besides the standards of Paris, Lyon, and Bordeaux, then consider studying French outside of France. With options ranging from the Indian Ocean to North of the Border, there has never been a better time to grab a map and go study French. So look at your options for French language courses abroad and Allez-y!