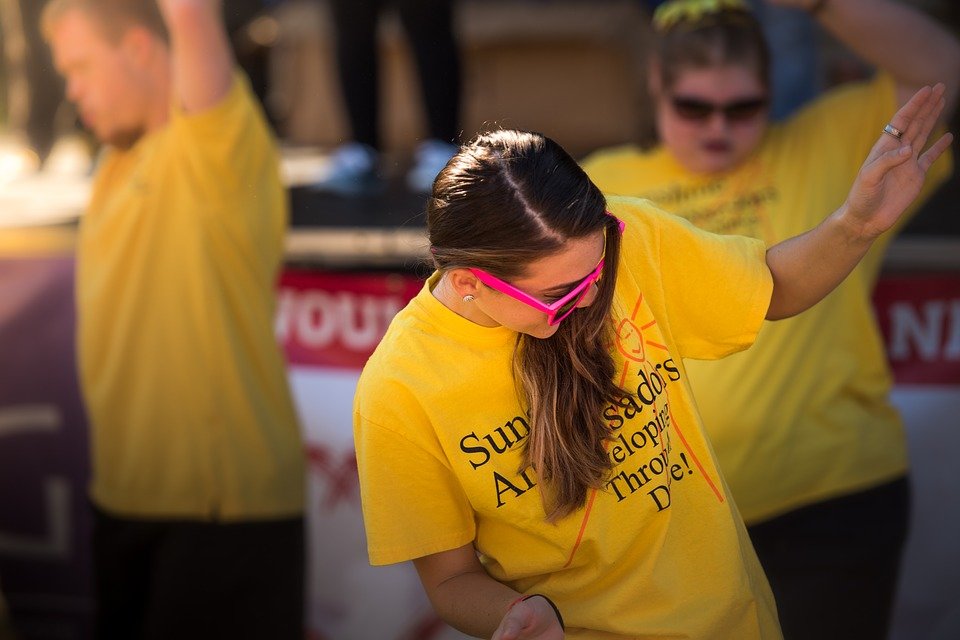 If you're looking for a fun way to see a new part of the world while using a skill set that you already have, you should definitely look into opportunities to teach abroad.
Whether you're a gap year student looking to travel before you begin university, or a recent college grad eager to explore before you settle into your career, teaching abroad is the perfect way to build your resume while traveling the world. Luckily for you, there are tons of like-minded people who will also embark on the same journey to teach English overseas.
Teaching abroad is a thrilling opportunity to experience a new culture and explore a new part of the world, but it can be tough to leave your community of friends and family back home. As we get older -- and especially when teaching in a foreign country where we don't necessarily speak the language or fully understand the culture, it's even harder to make friends.
Last year, I came to Chile to teach English abroad while getting to discover more about my own culture, as a first generation Chilean American. When I first arrived in South America, I spoke a very intermediate level of Spanish and was really nervous about putting myself out there to make friends during my year abroad. The following tips are ways that I've learned how to make friends with both expats and other locals while teaching abroad.
1. Take a TEFL Course Abroad
Taking a TEFL course is an important investment in your teaching career. With this credential in hand, it'll be a lot easier to find a teaching job in the country you're planning to work in. Teaching another language to someone who didn't learn it natively can be a difficult at times, especially if it's your first time teaching. Many language organizations have TEFL certification programs to do this abroad, with the guarantee of getting hired full-time by a school or teaching company afterward.
Additionally, on-site TEFL courses allow you to connect with fellow teachers who will be living in the same city (or at least the same country). These people, like you, will come from all over the world, share a passion for travel, and have an interest in teaching. This makes them great possible-friends, so take advantage of your TEFL course to connect with your classmates and meet new people.
2. Teach Abroad Through a School or Company with Cohorts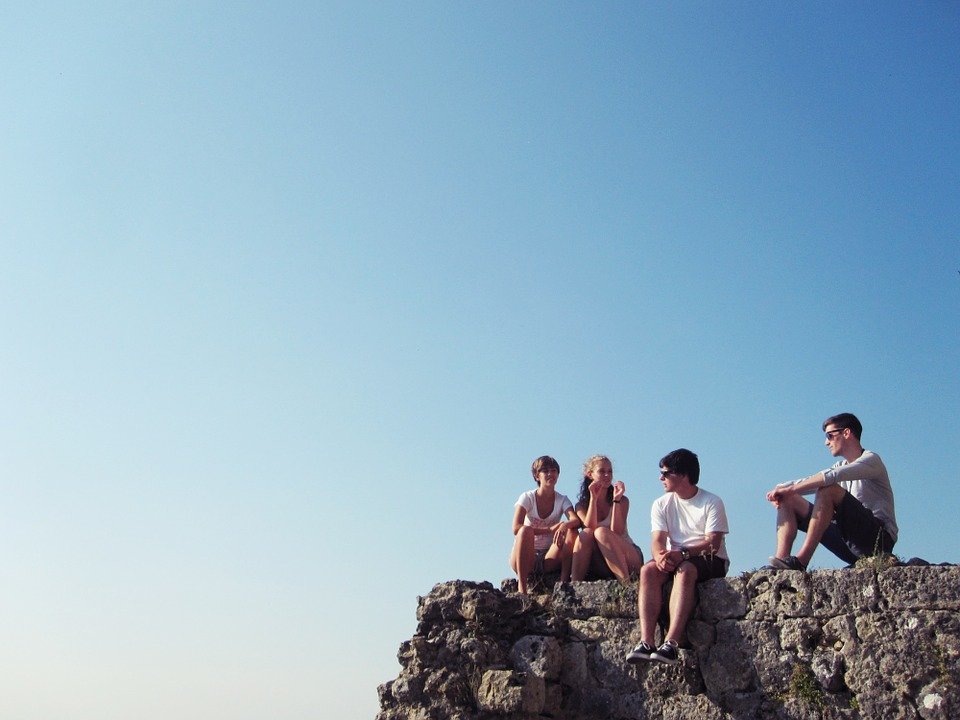 Though being TEFL certified makes it easier to find teaching jobs abroad, it is not a prerequisite for every school or language institution. In fact, some only require that English is your native language, or that you have the equivalent of a Bachelor's degree.
Other teaching companies like Auxiliares in Spain or Greenheart Travel do on-site training and even have an orientation for all of the new teachers a month before you begin to teach classes. These groups of teachers are called cohorts, and can be a great way to meet new friends. This month of training together at your new teaching company will be an easy way to befriend other teachers in your cohort who have the same contract timeline as you. Like your TEFL course, your teaching cohort is a good opportunity to find like-minded teachers to befriend.
3. Attend Language Exchanges
Just because you're abroad to teach English doesn't mean you shouldn't take this opportunity to learn and practice the native language of the country you're in. Many big cities around the globe have weekly language exchanges to bring both locals and expats together to speak the other's language.
Attending a language exchange meetup is a great way to befriend not only other teachers and expats but people from the country you're in who have an interest in meeting foreigners. Not to mention that these language exchanges are fun and are usually held at restaurants or bars, where you can try local food and drinks as per the recommendations of your new local friends. These events are usually organized in a grassroots manner, so be on the lookout for flyers at your favorite coffee shops, restaurants, and bars abroad. You could also ask fellow teachers who've been at your school or company for longer than you have.
4. Connect with Communities on Facebook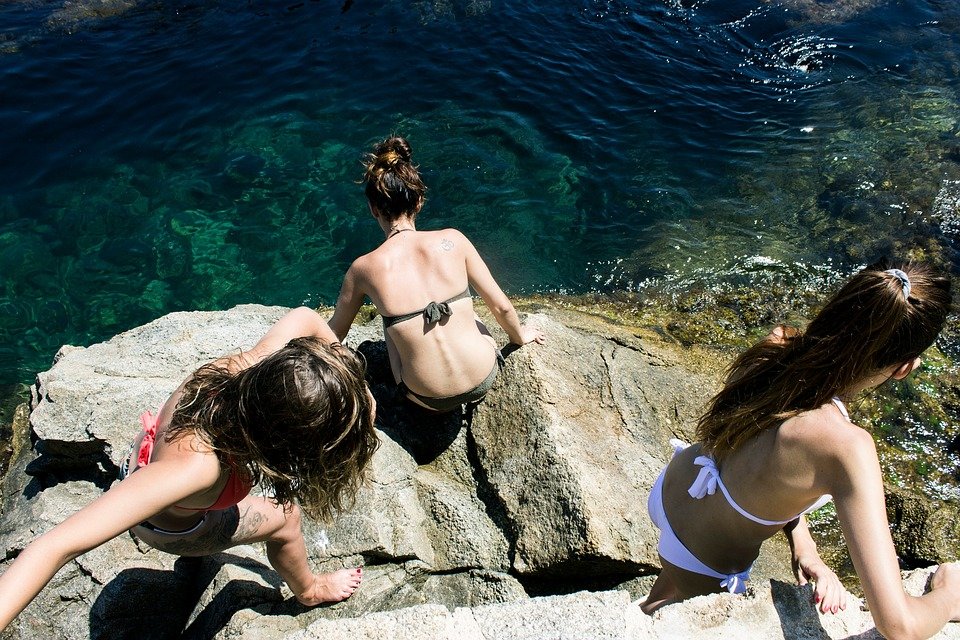 Thanks to social media, the world doesn't have to seem so small for teachers abroad. Facebook makes it easy to have all of your questions answered about life abroad. I really recommend doing a simple "Expats in ____ (city or country)" search on Facebook to find these groups.
Facebook groups are great for getting recommendations about festivals, weekend trips, food, music, and really anything culturally related to the place you're in. These groups are also a great resource if you have questions about visas, general concerns about life abroad in a specific place, and even job searching. If you plan to just move abroad and find a teaching job when you get there, this is a great way to put yourself out there and ask people for their recommendations for local teaching opportunities.
Another way to use Facebook to expand your friend group is by connecting with all of the new people you meet abroad on this platform. By adding your new friends on Facebook, you'll also get to see what events they like/share to help you create a bucket-list of things to do overseas. You'll likely even make new friends at these events too.
Pro-tip: did you know there's a Go Overseas community Facebook group? It's a great place to start connecting with fellow travelers! Click here to join.
5. Download the Meetup App
If you haven't already downloaded Meetup, I recommend that you do so before you even book your ticket to start your teaching job abroad. The name explains it all -- Meetup is an app used to connect strangers to meet in person doing things they all share in common.
Whether it's hiking, going out to eat or drink, or joining a team, Meetup has something to offer anyone. My favorite groups for travelers are "Wanderful", a female travel group, and "Expats in (wherever you're teaching)" to find people in your city. You can also find teaching groups here, so that you can share your tips and seek help from other teachers abroad. These groups are a great way to connect with others, plan adventures in your host country, and make lifelong friends on the weekends and evenings when you're not teaching.
6. Join a Sports League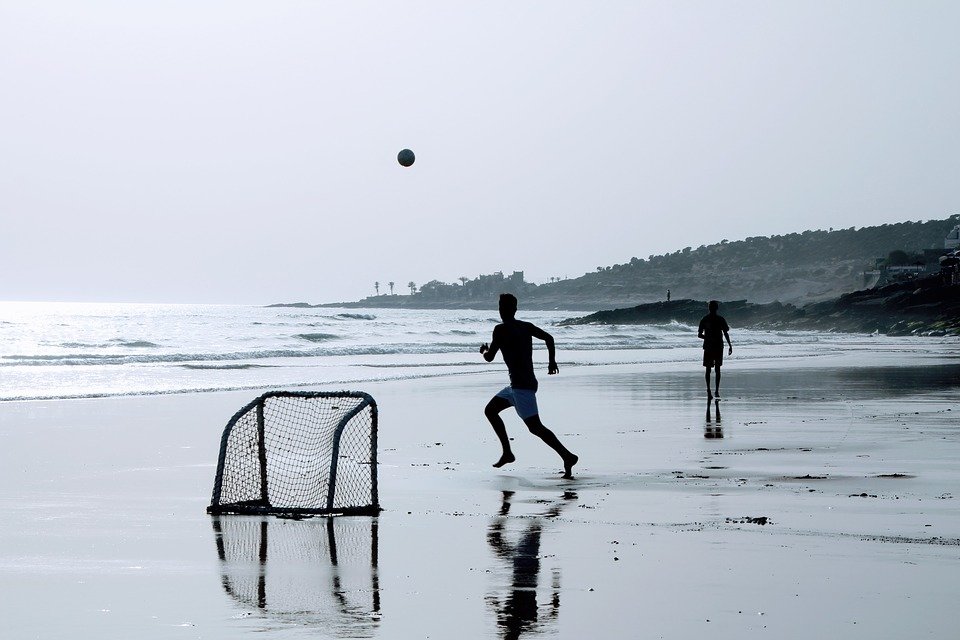 Making friends abroad is an important part of staying mentally healthy, and you can do so while also being physically healthy too. A great way to meet friends abroad as an expat is to inquire about pickup sports games or teams you could join. Sports are also a big part of cultural immersion -- whether it's attempting to decipher the rules of Cricket or joining a pickup football (soccer) league in your neighborhood -- and are a fun way to learn more about the culture of the place where you're teaching English. Your teammates will undoubtedly become friends. You can find a list of sports leagues in your community on the Meetup app mentioned above. My favorite activity to do abroad is actually yoga! I've befriended some awesome people around the globe who share this common interest.
7. Take Classes
Just because you're a teacher doesn't mean you should stop learning, right? Now that you've arrived in a new country, there's so much you can choose to learn on your own time. You could sign up for a formal language course, try your hand at an art or creative class, or simply enroll in an elective at a local university in your new hometown.
When you walk into class, don't be afraid to strike up conversation with your desk neighbors; after all, part of the reason you uprooted your life to teach abroad was to meet new people and have new experiences. Your classmates may become great friends, especially since the subject of your class is something you all share in common, you can collaborate on classwork or homework, and socialize after classroom hours.
Now that you know a few ways to make friends while teaching abroad, don't be afraid to put yourself out there and take initiative to get to know new people. Often, it's the people you surround yourself with that make an experience so memorable. The best part about befriending people while teaching abroad is that you'll expand your network of friends, which will just lead to more travel planning to visit them in a new part of the world in the future.