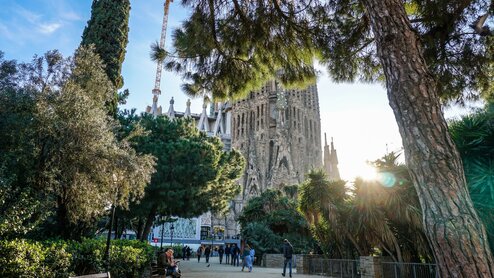 Teach Abroad
How to Get a Job Teaching English in Spain
Spain is a popular destination for English teachers. Learn about how to get a job in this beautiful country with our step-by-step guide.
Fresh out of university, I bought a one-way ticket to Spain and began teaching English at public schools in Madrid. Despite all my research, I had no idea what to expect -- I had no teaching experience and had never lived in another country before. I stepped on that plane excited, yes, but also nervous about my next adventure.
After I arrived, I soon realized that Spain certainly is not all bullfights and siestas like it's made out to be. It does, however, have everything a budding teacher could want -- a decent salary, a comfortable work-life balance, and, best of all, a kind and welcoming culture. During my two years there, I was able to gain valuable work experience, travel around Spain and Europe, improve my Spanish, and meet tons of incredible people.
Teaching English in Spain is a fantastic experience, but picking up and moving to a different country can be daunting. Here are a couple of tips to help you get started.
Read more: 8 Insider Tips for Teaching English in Spain
Highlights of teaching English in Spain
Though salaries in Spain aren't as high as other regions of the world, it still remains a popular destination for teaching English abroad. Here are some of the highlights of teaching English in Spain:
Spain has an incredibly high demand for English teachers, so jobs are easy to come by, whether in a small town in Andalucia or in a big city such as Madrid.
Spain also doesn't have the strict requirements of many of its neighbors -- there are programs that don't require a TEFL certification, and some don't even require a Bachelor's degree.
The cost of living in Spain is more affordable than that in most Western European countries, even if you're living in the big cities.
There is universal health care, healthy and affordable food, and easy-to-use public transportation, and it is a very safe country for travelers.
But beyond the practical, Spain is fun! Whether it's the snow-capped mountains and rolling green hills of Asturias to the north or the sunny Mediterranean beaches, Spain has a climate and landscape for everyone. Additionally, travel both within and from Spain is incredibly affordable, so teachers on a budget will be able to enjoy the local landscapes during their time off.
1. Meet or exceed the qualifications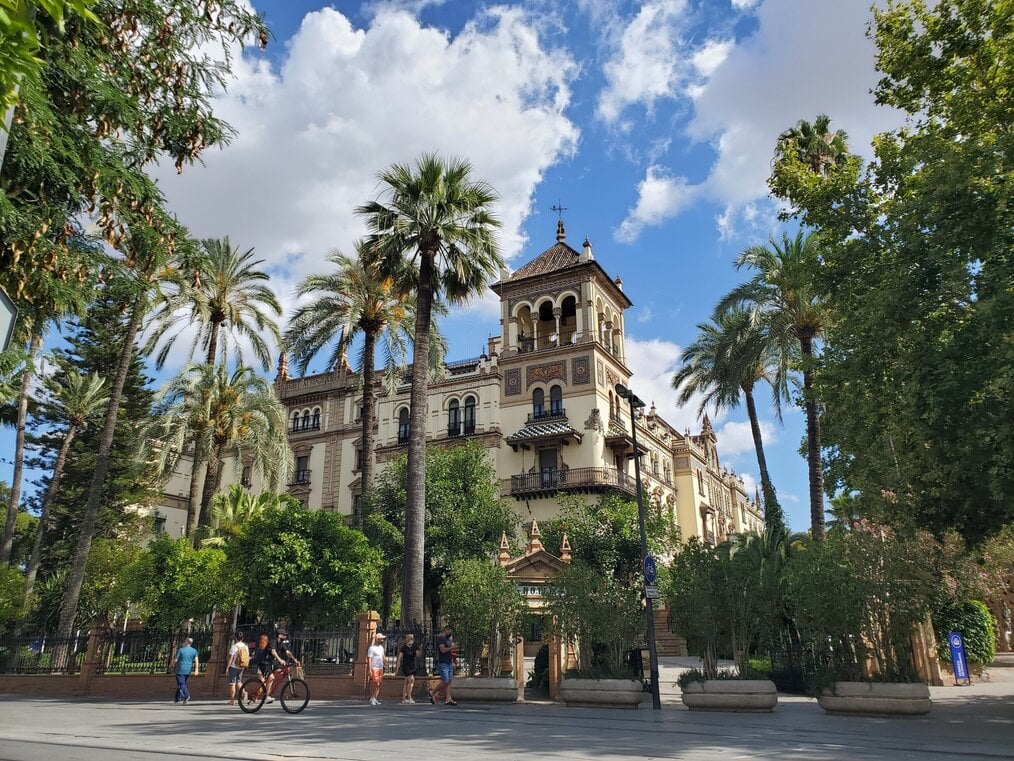 The requirements for teaching in Spain are less rigorous than those of its neighbors. Requirements vary depending on the position -- whether it's through the government, a language academy, or au pairing -- but there are a few basic expectations.
At a minimum for all positions, prospective teachers should be native speakers or have a native level of English if they speak English as a second language.
Requirements for specific positions are as follows:
Government language assistant program (NALCAP): minimum of a 2-year associate's degree in any subject
Private language assistant programs (BEDA, UCETAM, etc.): bachelor's degree in any subject
Language academies: bachelor's degree in any subject and TEFL/TESOL/CELTA certificate
Au pairing: no requirements other than to be between the ages of 18 and 26 years old
Spanish language skills are generally not needed for English teaching positions but they can be attractive to potential employers. Speaking basic Spanish or higher will also help you acclimate better to your new life in Spain.
2. Polish up your CV
If you're applying for a teaching job in Spain, your resume, or CV as it's referred to in Europe, may be more or less important depending on the program or position.
For example, for the NALCAP government language assistant program, no resume is required with the application. However, if you are applying to a language school, you will need an up-to-date CV showcasing your qualifications and teaching experience.
It's important to note that it's common for applicants to include a professional headshot in the top corner of their CV. This is not common practice in the US so it can seem a little strange at first.
Read more: How to Create an ESL Teacher Resume that Will Get You the Job
3. Apply for jobs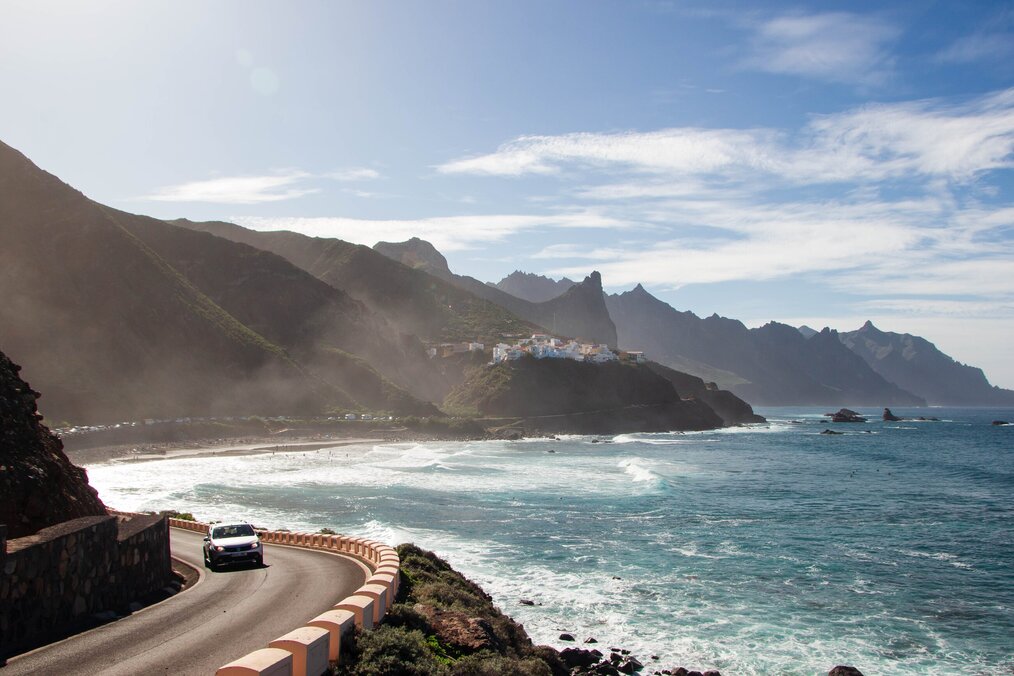 Peak hiring begins in September, as most teaching positions in Spain start in October. However, if applying through a language assistant program, the application periods are open from January to March.
Over the summer there are a variety of summer camps looking for English speakers to work, which begin hiring in the winter and spring. Generally, August is a quiet month in Spain, as it is when most people go on vacation so it's unlikely major hiring will take place.
There are many different types of English teaching jobs in the public and private education sectors, working with both adults and children. Depending on what kind of experience you're looking for, there's probably a job for you.
Language assistant programs
Working as a language assistant is the easiest and most popular way to teach in Spain. These positions involve working as a language assistant in a public or semi-private school and they are a great way to gain classroom experience without getting a TEFL certificate first. Language assistant programs place participants in villages, towns, and cities across the country.
There are two types of language assistant programs: the government-sponsored North American Language and Culture Assistant program (NALCAP) and private organizations.
NALCAP consists of 12 or 16 classroom hours per week depending on the region. Placements of 12 hours a week receive €700 ($700) a month while those working 16 hours earn €1,000 ($1,000). Depending on the autonomous community where you are placed, you may be provided with private health insurance. Participation in this program is generally on a first-come-first-served basis so it's vital to get your application in as soon as the program opens. It is free to apply and receive a placement.
Read more: The Ultimate Guide to Spain's Language & Culture Assistants Program
Private language assistant programs are organizations that place participants in semi-private Catholic schools across Spain. These include UCETAM, Meddeas, and BEDA. Classroom teaching hours range between 18-26 hours with monthly pay varying by program between €850-€1,300 ($850-$1,300). Generally, assistant teachers are enrolled in the social security system which allows them access to the public healthcare system. These programs require either a deposit or a small fee that covers university courses associated with the program.
Third-party providers like CIEE and ConversaSpain require a placement fee but provide you with visa and pre-departure support, optional activities, and an orientation where they help you set up a bank account. Since the government NALCAP program does not provide this support, these paid programs could be an option for first-time teachers nervous about moving to a new country.
Language academies
Private language schools and academies are always looking for native English speakers to teach classes for both children and adults. These schools can be found all over the country, and most have websites that can be found with a little internet research.
Pay for language academies can range from €1,100-€1,500 ($1,100-$1,500) depending on the school and location.
It is important to know that to work in a language academy, you will need to have work permission in Spain. Getting a work visa can be difficult for non-EU residents. However, after three years on a student visa, it's possible to modify your status to a work permit if you receive a job offer at a language academy. Language assistants often take this route after participating in one or more programs over a three-year period.
Au pairing
If the classroom isn't for you, you can always work as an au pair. More and more Spanish parents are realizing the importance of early childhood language acquisition. As an au pair in Spain, you will be paid a minimum of €280 ($270) per month in pocket money and receive accommodation and meals in exchange for taking care of the family's child(ren) for a maximum of 30 hours a week.
On the Go Overseas guide to being an au pair in Spain, there are several programs that will help you find a family and arrange for a position before heading to Spain.
Volunteer teaching
If you would like to stay in Spain for a shorter period of time or would like more cultural immersion, consider participating in a volunteer teaching program. Organizations such as Greenheart Travel provide the opportunity teach English to a host family for 15 hours a week for between 1-3 months.
While there is no compensation, accommodation and meals are free and you will get a chance to see what life is like at home for Spanish families. Outside of your teaching hours, the rest of your time is free for you to explore!
4. Get a visa
The most common way to teach English in Spain is through one of the language assistant programs, whether the government NALCAP program or a private organization. Teaching in a language assistant program means you will be in Spain on a student visa. Check with your local Spanish consulate for specific requirements.
It should be said that getting a work permit for EU countries like Spain is tricky business. Employers have to prove that there isn't an EU candidate who can fill the spot before offering you a contract. Because of this red tape, many organizations do not consider non-EU applicants unless they are highly skilled (sorry, new teachers!).
As mentioned earlier in this article, it is possible to modify your student visa to a work visa after three consecutive years in the country. This opens up more opportunities to work in private schools or language academies after gaining some experience and possibly a TEFL certificate or university teaching qualification. This is a great option for people who want to both stay in Spain and continue teaching as a career.
Give teaching in Spain a try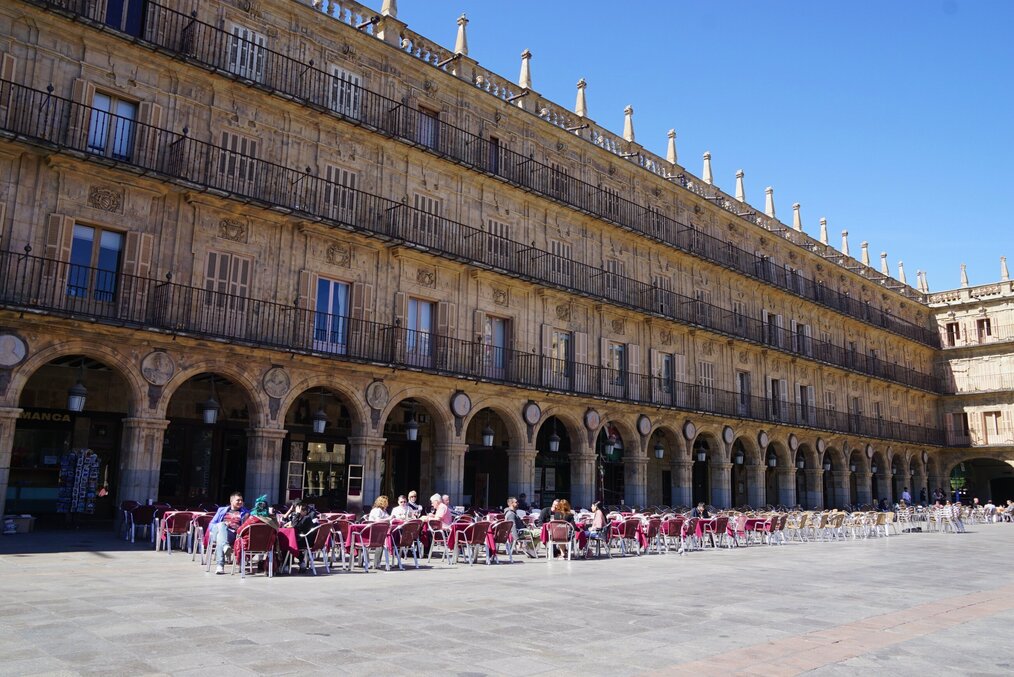 There is no better way to get to know a culture than to live in it; it will challenge your preconceived notions and help you learn exactly what it's like to live and teach abroad in Spain. Despite the stereotypes, Spain is not the land of eternal sunshine and daily siestas. What it is, however, is a socially and geographically diverse country with a beautifully welcoming culture.
Living and teaching in Spain gave me so much more than better Spanish -- it taught me about the culture, about the people, and above all, about myself. Whether you've been living abroad for the past five years or have just graduated and are looking for work experience, Spain is a great place to begin your next journey.
Find great teaching programs in Spain