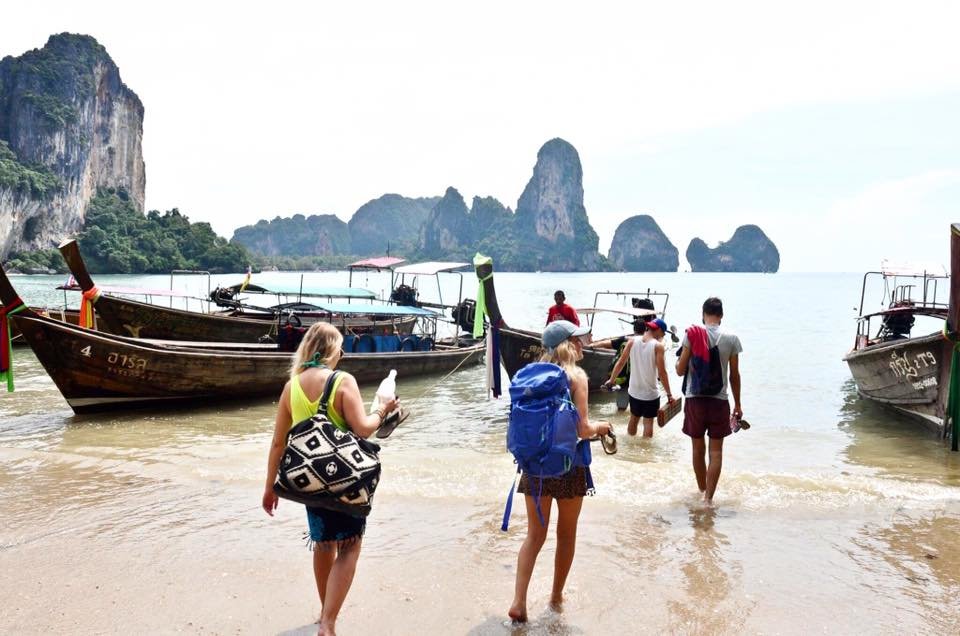 There are seemingly endless options when it comes to teaching English overseas. Thailand has been at the top of many expats' lists (mine included) for several years and it is easy to see why. The magnificent beauty and culture of Thailand attracts many English teachers each year.
If you're interested in teaching abroad in Thailand, this article can provide you with some tips for securing a teaching job there and beginning your adventure in the undeniably alluring "Land of Smiles."
(Don't miss our ultimate guide on how to get a teaching job anywhere in the world!)
Why is Teaching in Thailand So Popular?
Thailand is popular among foreign teachers for a variety of reasons. In the heart of Southeast Asia, Thailand boasts a diverse culture, picturesque landscapes, and an amazing array of culinary treats. The lush environment of the country attracts a multitude of tourists each year, many of whom never end up leaving. Thailand is home to some 200,000 expatriates, including a large teaching community.
Bangkok is the political and financial center of Thailand and home to 12 million inhabitants, so don't be surprised when you see numerous skyscrapers. But you don't have to go very far to find dense tropical rainforests and ornate temples. Chiang Mai, in northern Thailand, is the cultural capital of Thailand and home to many English teachers as well.
Thailand is an attractive location for teaching for another simple reason as well -- the inexpensive cost of living. Salaries and the cost of living in Bangkok are a bit higher than any other region in Thailand, but even still, foreign English teachers can live comfortably with an average monthly salary of about 30,000 baht ($930).
While this might not sound like a lot, the cost of living is low enough that you can enjoy your time outside the classroom. Some teachers can get away with a monthly budget of around $300-$800, allowing for some generous savings or a healthy travel allowance. Best of all, a full (extremely delicious) local meal can put you back as little as $2. With about two months of vacation time too, you would have plenty of opportunities to explore the rest of Southeast Asia.
Qualifications to Teach in Thailand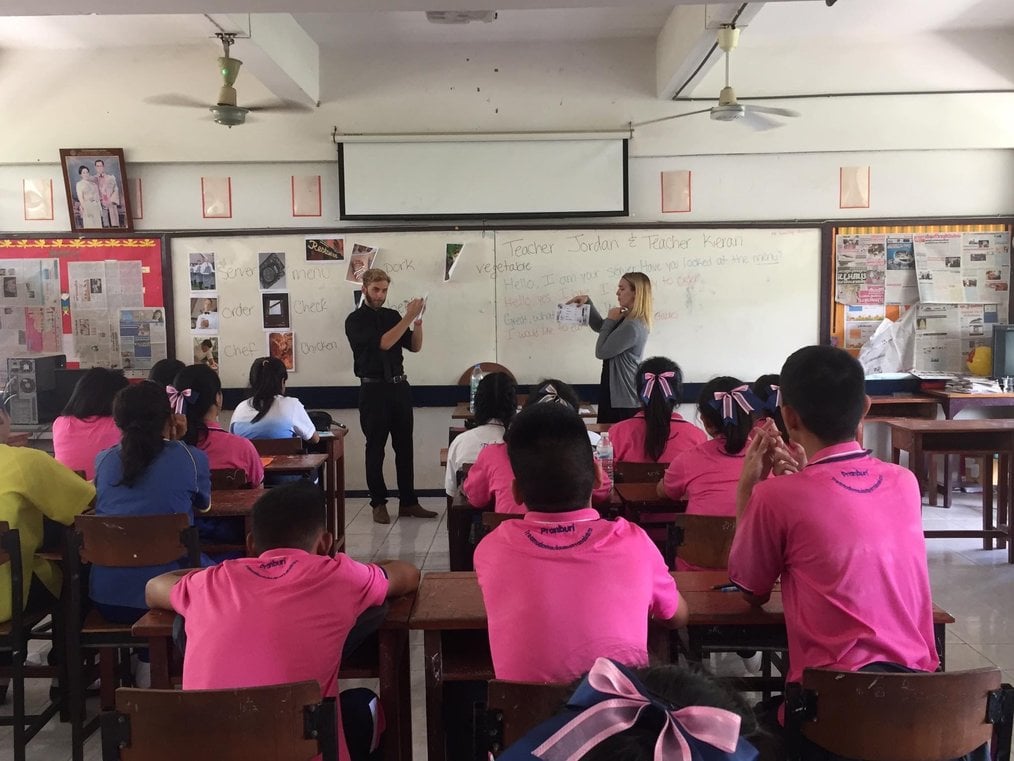 Many people are able to obtain a teaching job without a degree, but in recent years the Thai government has increased its regulations. Before you start packing your bags, be sure to study up on the requirements to teach overseas in Thailand.
To qualify for most teaching jobs in Thailand you will need:
A certified degree (in any field) and transcripts from a 4-year university
To be a native speaker of English (which the Thai government defines as those holding a passport from the USA, Canada, the UK, Ireland, Australia, or New Zealand)
Or if you hold a passport from any other nation you need to prove your fluency in English by providing a TOEIC score of 600+ or an IELTS score of 5.5+ (learn more about language fluency tests)
TEFL certification (not always required, but a definite bonus!)
Working Visas in Thailand
Your program or school should provide assistance with the visa application process as many have extensive experience with all the bureaucratic red tape. For some schools it is common practice to have you come to Thailand on a 30-day tourist visa and then head off to a nearby country for a "visa run," but be wary of working on anything but a specific working visa -- deportation would not be a fun way to start your Thai adventure.
You will need to acquire the following three documents to work as a teacher in Thailand:
Non-Immigrant B Visa
Foreign teachers in Thailand should obtain a Non-Immigrant B Visa before entering the country, then, after arrival teachers should apply for a work permit.
To obtain this visa you will need:
Passport with at least 6 months validity and two full blank pages
Passport photos
Original copy of your bachelor's degree
Certified criminal background check
Visa application fee (varies)
Various documents that should be provided by your employer upon hiring
Please note that each embassy or consulate can have different requirements in each country or region - check with your local embassy or consulate about their specific criteria.
Work Permit
There is no specific visa for Thailand that allows foreigners to work. All foreigners must apply for a work permit after obtaining the appropriate visa (Non-Immigrant B Visa) upon arrival.
To obtain a work permit you will need:
Your passport with the Non-Immigrant B Visa affixed
Passport photos
Original copy of your bachelor's degree
A valid medical certificate issued by a Thai doctor
Evidence of previous teaching experience (if applicable)
Teaching License
After receiving your work permit, you will need to apply for a teaching license -- don't worry, this is the final step. Unless you have a degree in Education, you will need to apply for a temporary license (valid up to six years).
To obtain a teaching license you will need:
Your passport with the Non-Immigrant B Visa affixed
Passport photos
Thai work permit
Original copy of your bachelor's degree
University transcripts
Certified criminal background check
Now finally, you are ready to teach in beautiful Thailand!
When to Apply for a Teaching Job in Thailand
The Thai school year begins in May and concludes in February, with a month-long break between semesters starting around the end of September. Most schools look to hire teachers during the months of February and March, but some will hire teachers mid-semester around October and November. If you are looking to work at a university in Thailand, their hiring season is usually in early August.
Typically, the teaching jobs available in Thailand are one-year contracts. However, half-year contracts are available on a semester-to-semester basis with bonuses for each semester or year completed.
Where to Find Jobs in Thailand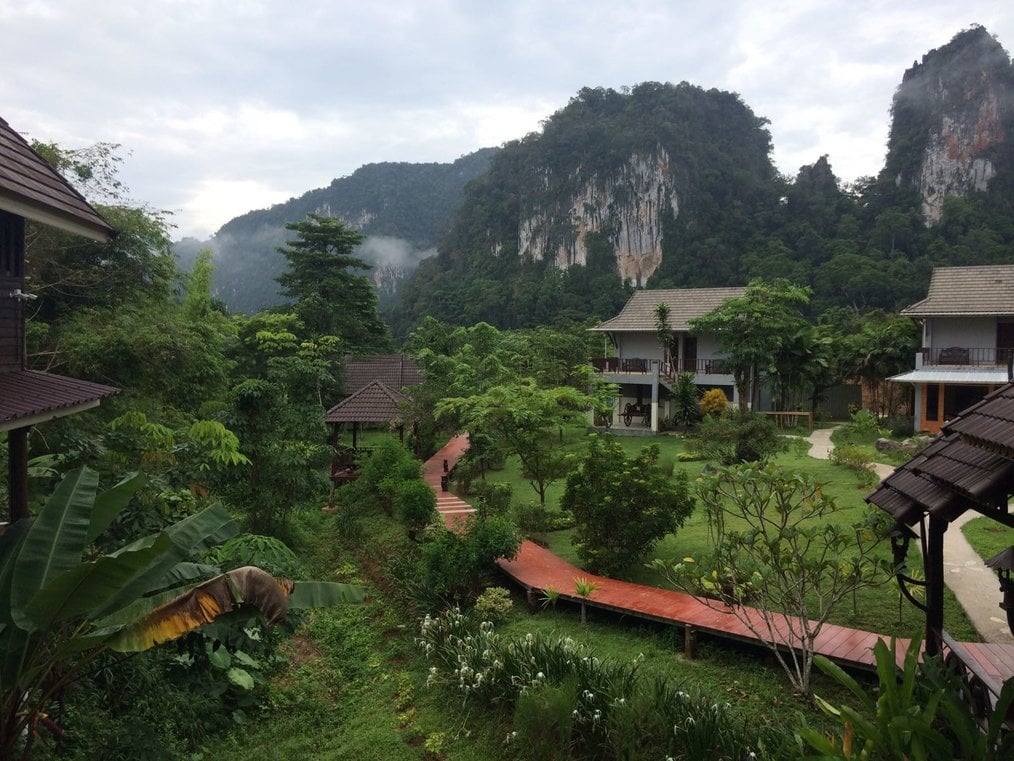 Convinced already, but unsure where to start looking for teaching jobs in Thailand? Look no further than Go Overseas' Teaching Job Board. You'll find a diverse array of job postings and more helpful information about the different job qualifications and benefits.
Online forums are another great resource for foreign English teachers. You can find many people posting personal experiences teaching in Thailand as well as an international job board. Also, many websites that offer TEFL certifications have job boards of their own where you can find jobs teaching in Thailand.
Currently, there is a shortage of English teachers in Thailand so you don't need to be too worried about finding a job -- you just need to focus on finding the perfect fit!
Common Types of English Teaching Jobs in Thailand
As a prospective teacher, you have several options for the types of teaching jobs you can find in Thailand.
Public Schools
Most teachers in Thailand find themselves teaching in public schools. There you can expect to receive thorough training from the Thai Ministry of Education prior to teaching. Class sizes in public schools are rather large (around 50 students per class) compared to private academies -- but your vacation time is sizable as well, with typically 2-3 months of paid vacation per year! Expect to be working a full 40 hours, Monday through Friday, for a salary of around 30,000THB ($910) per month .
Universities
Teaching at a university comes with fewer working hours, about 10-12 per week, and a similar salary compared to public school teachers. Typically, professors are required to possess higher than a bachelor's degree and often a teaching qualification from their home country. Additionally, there are opportunities to supplement a professor's salary with side work.
Private Language Academies
With a private language academy, you could find yourself working a more sporadic schedule - anytime from the early morning into the evening. Class sizes are a much more comfortable size than public schools, with around ten pupils per class. You can even find opportunities for teaching math, science, and other subjects within these academies. At a private academy, you can expect to be paid up to $20 per hour and work around 20 hours per week.
International Schools
International schools usually have significantly more requirements for foreign teachers and can require a teaching qualification from your home country, similar to university positions. If you can fulfill the requirements there is a significant boost in salary compared to other teaching positions. You can expect to earn anywhere from $3,000-$5,500 USD a month in an international school.
Private Tutoring
Depending on the details of your work agreement or contract, there are opportunities to work as a private tutor in Thailand in addition to your regular paid teaching - or if you're experienced enough you can make it your full-time gig. Private tutors can make around 300-500THB ($9-$15) per hour.
Additional Information about Thai Teaching Contracts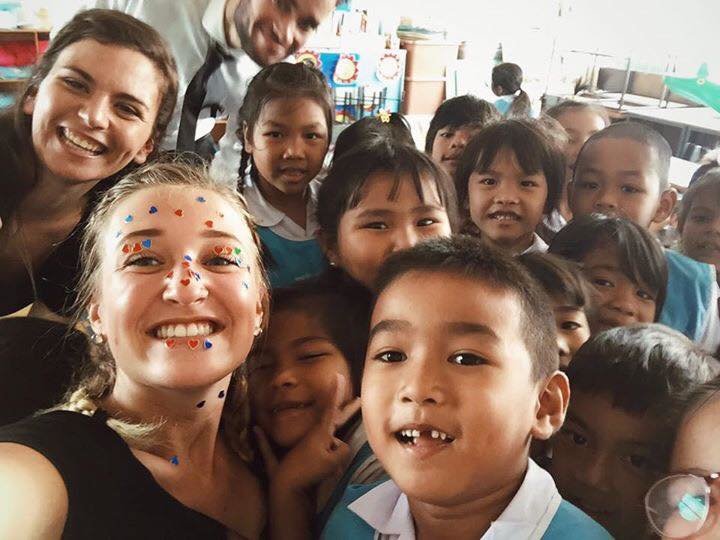 There are several different points to keep in mind when you are ready to review a Thai teaching contract, because not all job offers are the same, nor do they come with the same benefits.
Working Hours
Be sure to note if your contract specifies "contact hours" or "teaching hours" rather than the actual total hours to be worked. You'll need to be preparing lessons, grading, and often participating in extra activities outside of actual in-class hours, which may affect your estimated pay per hour.
Health Insurance
With full-time employment in Thailand comes access to the government's subsidized healthcare. Your employer should pay half of the contribution -- about 3% of your income.
Housing
Some schools can offer an apartment or small housing allowance on top of your promised teaching salary, but typically this is not provided. Many schools, however, offer to help you find housing upon arrival - but don't be too stressed with this point as housing is very inexpensive in Thailand.
Taxes
It's often advertised that in Thailand, foreign teachers can enjoy the first two years teaching tax-free. However, it can be a complicated process to actually obtain your tax refund and not every school will be willing to help you on the arduous journey, so don't rely on receiving this money at the end of your contract.
Ready to Pack Your Bags?
Teaching in Thailand is an unforgettable opportunity. If you're strong enough to handle the (somewhat) complicated bureaucratic process to teach there -- and the humidity -- you will surely have an enriching and life-changing experience. Teaching is a wonderful way to see the world and to gain valuable skills that will benefit you for years to come.
This post was originally published in January 2016, and was updated in November 2018 and June 2020.
New Jobs in Thailand