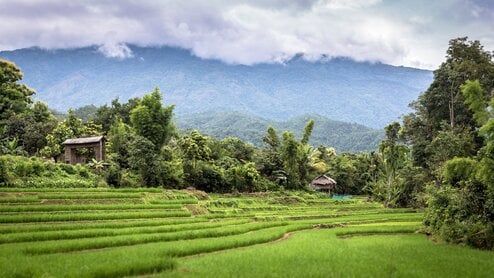 Teach Abroad
How to Get an ESL Teaching Job in Thailand
Learn how to become an ESL teacher in Thailand and compare salaries in this step-by-step guide.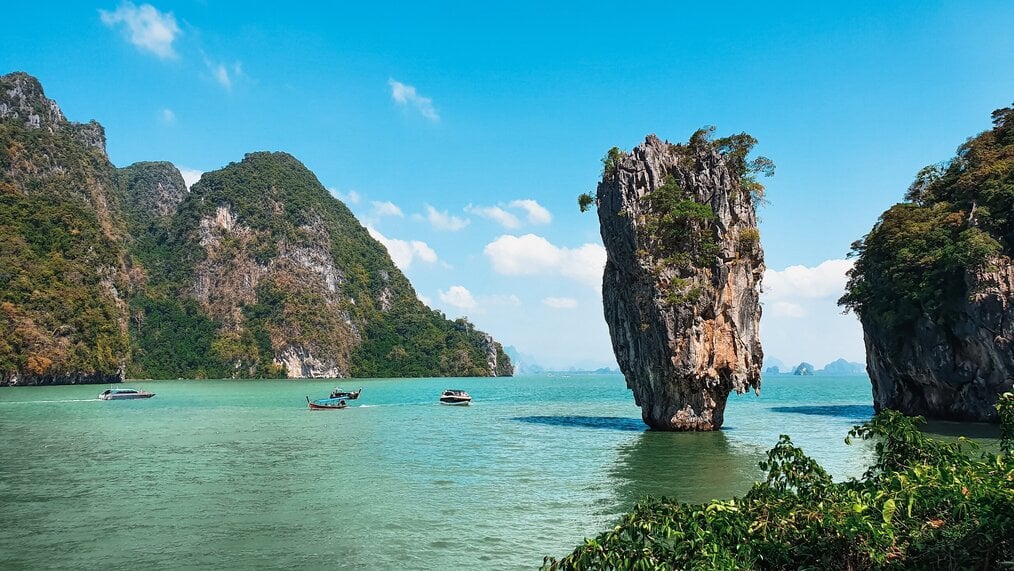 There are seemingly endless options when it comes to teaching English abroad. Thailand is at the top of many expats' lists (ours included!) and it is easy to see why. The magnificent beauty and culture of Thailand attracts many English teachers each year.
If you're interested in teaching English in Thailand, this article can provide you with some tips for securing a teaching job there and beginning your adventure in the undeniably alluring "Land of Smiles."
Types of schools in Thailand for ESL teachers
As a prospective teacher, you have several options for the types of teaching jobs you can find in Thailand.
Public Schools: Most teachers in Thailand find themselves teaching in public schools. Class sizes in public schools are rather large with around 50 students per class, but your vacation time is sizable as well, with typically 2-3 months of paid vacation per year!
Universities: While professors will be required to follow a curriculum, you'll also have more freedom in your seminars and lectures. Typically, professors are required to possess a master's or doctorate, or a teaching qualification from your home country.
Private Language Academies: With a private language academy, you could find yourself working a more sporadic schedule - anytime from the early morning into the evening. Class sizes are smaller than in public schools with around ten pupils per class. You can even find opportunities for teaching math, science, and other subjects within these academies.
International Schools: International schools usually have significantly more requirements for foreign teachers and require a teaching qualification from your home country, similar to university positions. If you can fulfill the requirements there is a significant boost in salary compared to other teaching positions.
Private Tutoring: Depending on the details of your work agreement or contract, there are opportunities to work as a private tutor in Thailand in addition to your regular paid teaching. If you're experienced enough you can make it your full-time gig!
How to become an ESL teacher in Thailand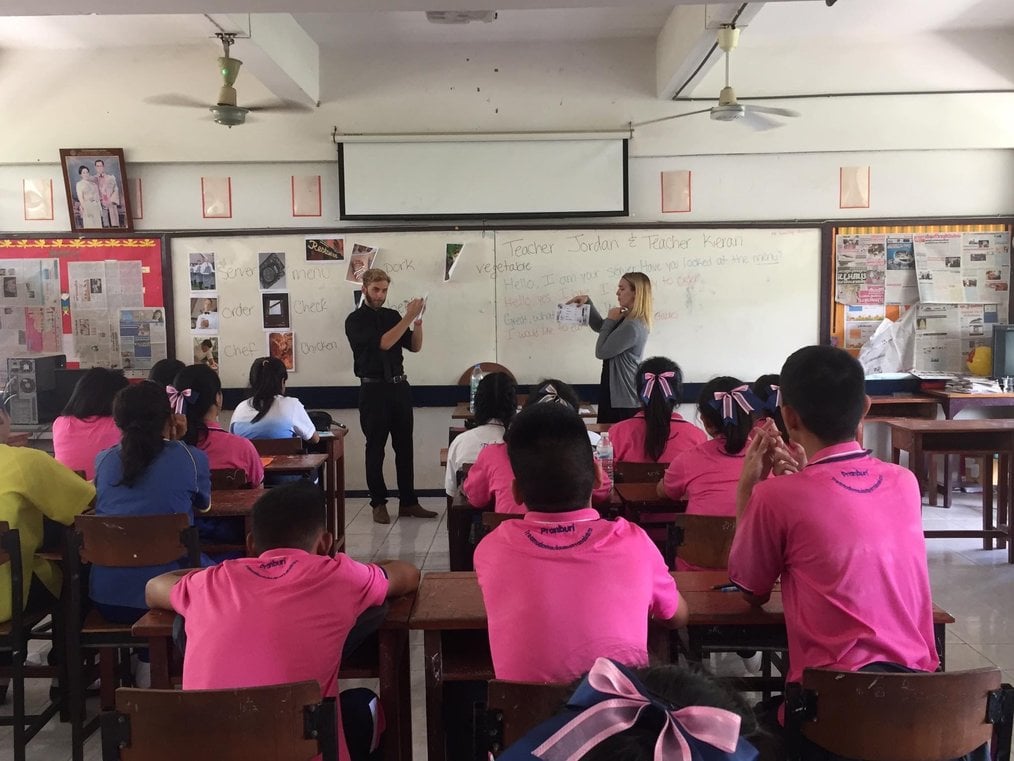 1. Meet the minimum requirements
Many people are able to obtain a teaching job without a degree or TEFL, but in recent years the Thai government has become stricter with its requirements.
To qualify for most teaching jobs in Thailand you will need:
A bachelor's degree (in any field)
To be a native speaker of English (which the Thai government defines as those holding a passport from the USA, Canada, the UK, Ireland, Australia, South Africa, or New Zealand)
English proficiency certificate (for non-native speakers), providing a TOEIC score of 600+ or an IELTS score of 5.5+
TEFL certification (not always required, but a definite plus!)
2. Get TEFL certified
English teachers should have a minimum of a 120-hour TEFL certificate if they want to maximize their employability when it comes to teaching English in Thailand. While in-person TEFL courses are valuable to applicants, most schools and employers accept online TEFL courses.
3. Craft a winning teaching resume
If you want to teach English in Thailand, you should tailor your resume to the specific job. Be sure to place an emphasis on your TEFL certificate, bachelor's degree, and teaching experience (paid or voluntary).
If you don't yet have any teaching experience, highlight any jobs that required you to demonstrate communication, leadership, and management skills.
Read more: How to Create an ESL Teacher Resume that Will Get You the Job
4. Prepare your documents
You will need to legalize and authenticate your bachelor's degree and apply for a background check in order to teach English in Thailand. Legalizing and authenticating your bachelor's degree means that you will need to send it to a notary, legalize your document with the Secretary of State (or your country's equivalent), and then send it to the Thai consulate for final approval.
While this can seem stressful and time consuming, you can use apostille agencies in order to complete the entire process for you. You can prepare by gathering the necessary documents before you have successfully gained employment, however, don't apply for your background check too early because it typically needs to be dated 6-12 prior to the job's start date.
5. Start your job search
The Thai school year begins in May and concludes in February, with a month-long break between semesters starting around the end of September. Most schools look to hire teachers during the months of February and March, but some private schools will hire teachers between semesters in October and November. If you want to work at a university in Thailand, their hiring season is usually in early August.
English teachers in Thailand are in high demand, so you'll have a plethora of options when it comes to searching for the perfect job.
Use a recruiter. Recruiters can simplify things by gathering your resume and preferences in order to pair you with a suitable employer in Thailand. Since Thailand is such a popular teaching English abroad destination, there are a wide range of recruiters and programs available for those intrigued. They often provide TEFL courses and help guide you through the entire process.
Search jobs boards. You can look no further than Go Overseas' Teaching Job Board! You'll find a diverse array of job postings and more helpful information about the different job qualifications and benefits.
Search online forums. Online forums such as Reddit or Dave's ESL Cafe are another great resource for foreign English teachers. You can find many people posting personal experiences teaching in Thailand as well as an international job board.
Check TEFL providers' postings. Many websites that offer TEFL certifications have job boards of their own where you can find jobs teaching in Thailand. These TEFL providers will also provide thorough job assistance for those who complete become TEFL certified which can minimize time and increase your options.
6. Ace your interview!
You will need to undergo an interview in order to secure your job teaching English in Thailand. Be sure to consider these interview tips.
Prepare to answer questions. The employer may want to test your knowledge about teaching methods or your intrigue about Thailand in general. Be sure to research common TEFL interview questions, and be ready to thoroughly explain why Thailand is the perfect place to facilitate your teaching experience.
Be punctual. Being late to your interview is a clear sign of a lack of organization, so make sure that you are punctual and arrive early to your scheduled interview! Typically, interviews are held online on platforms such as Skype or Zoom.
Dress professionally. Make sure that you are wearing something formal, such as a smart shirt or blouse. Applicants may also want to hide any piercings or tattoos that they may have. While you do not need to be in a suit and tie, you should ensure that what you are wearing is professional and that your background is clear and devoid of any noise.
Enunciate while speaking. Remember, English is not your employer's first language! Be sure to take your time and to articulate what you say clearly. This is especially important if you have a distinct regional accent.
Smile! If you want to secure a job teaching English in Thailand, the Land of Smiles, you will need to smile! People in Thailand are incredibly friendly and hospitable. The interview is a chance for your employer to find out whether you are personable and have the social skills to lead the classroom.
7. Sign a contract
Congratulations! If you have received a job offer, a legally binding contract will soon follow. However, be sure to read through the contract thoroughly, and don't hesitate to ask your employer any questions before signing. It is important that you understand what happens if you breach any of the contract rules. Be sure to consider:
Salary and benefits
Vacation time and sick days
What happens if you want to terminate the contract
How many hours you are required to work (in-class and in-office)
8. Apply for your visa!
Your program or school should provide assistance with the visa application process as many have extensive experience with all the bureaucratic red tape. They will send you the necessary documents such as an employment letter, invitation letter from the Ministry of Education, and more, to apply for your visa.
For some schools, it is common practice to have you come to Thailand on a 30-day tourist visa and then head off to a nearby country for a "visa run". However, be wary of starting to work without the proper legal visa - deportation would not be a fun way to start your Thai adventure!
Foreign teachers in Thailand should obtain a Non-Immigrant B Visa before entering the country, then, after arrival teachers should apply for a work permit, which your employer will help you obtain. Depending on your nationality, this can be done online on the Thai E-Visa website.
To obtain the visa and work permit, you will need:
Passport with at least 6 months validity and two full blank pages
Passport photos
Original copy of your bachelor's degree and a certified copy which has been legalized
Criminal background check (state level for US applicants)
Visa application fee (varies)
Employment contract
Letter of employment
Letter from the Ministry of Education in Thailand
Now finally, you are ready to teach in the land of smiles!
How much do you get paid to teach English in Thailand?
Thailand is also an attractive location for its inexpensive cost of living. Salaries and the cost of living in Bangkok are a bit higher than any other region in Thailand, but even still, foreign English teachers can live comfortably with an average monthly salary of about $1023 USD (35,000 THB).
Some schools offer an apartment or small housing allowance on top of your promised teaching salary, but typically it's not provided. Here is how much English teachers in Thailand typically earn:
Public Schools: English teachers at a public school in Thailand can expect to earn around 28,000 THB to 36,000 THB, or $831 USD to $1,068 USD per month for 15-25 hours of classroom teaching a week.
Private Language Schools: At a private academy, you can expect to be paid up to 670 THB or $20 USD per hour which equates to around 54,000 THB or $1,600 USD a month. Teachers are required to work for around 15 to 25 hours per week and this may not include additional admin work outside of the classroom.
Universities: Teaching at a university comes with fewer working hours, about 10-12 per week, and a similar salary compared to public school teachers. English teachers at universities in Thailand can expect to earn around 35, 000 THB to 50,000THB or $1038 USD to $1,500 USD teaching around 15 hours per week.
International School: You can expect to earn anywhere from $3,000 to $5,500 USD a month in an international school. Of course, the requirements for these positions will be far more competitive than at public schools, and teachers will be required to work from around 25 to 40 hours per week.
Private Tutoring: Private tutors can make around 300-500 THB or $9 to $15 USD per hour depending on their experience and who you are tutoring. Private tutoring allows you to work as much or as little as you want.
Be sure to note if your contract specifies "contact hours" or "teaching hours" rather than the actual total hours to be worked. You'll need to prepare lessons, plan and set homework, grade your student's work, and participate in extra activities outside of actual in-class hours.
separator_solid
---
Is teaching English in Thailand worth it?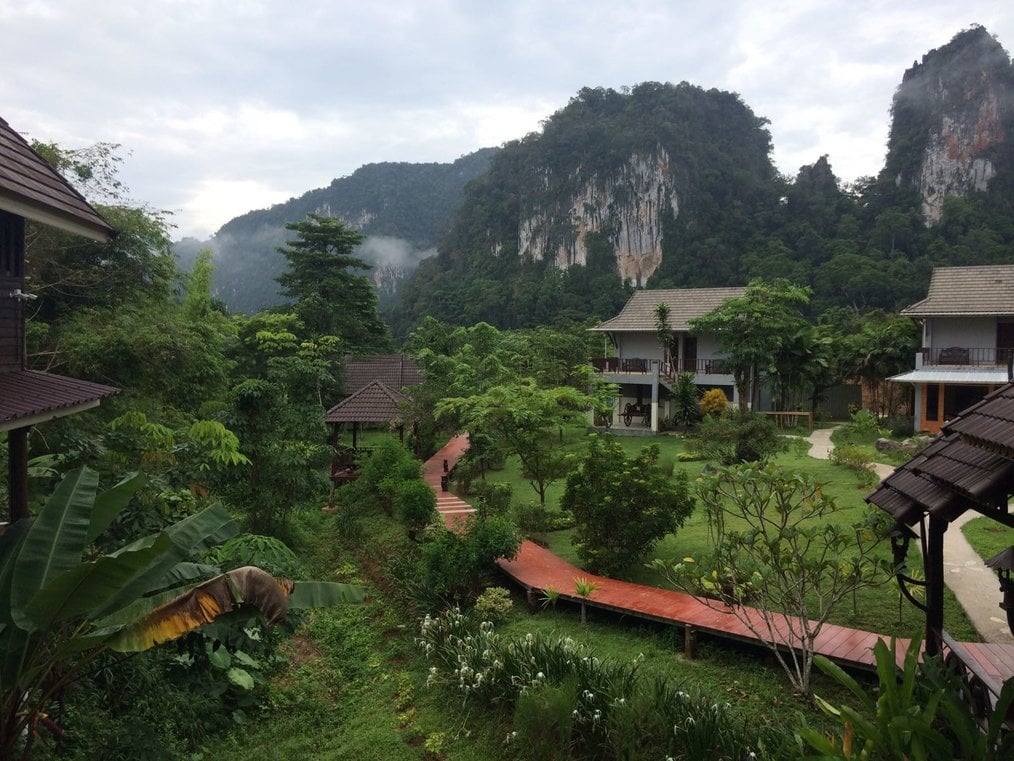 Yes! Teaching English in Thailand is popular for a variety of reasons. English teachers in Thailand can earn a good salary in a beautiful country which has a very low cost of living. Additionally, teaching English in Thailand will grant you a healthy work life balance, all while gaining valuable work experience and expanding your comfort zone.
Prepare to teach and live abroad:
New Jobs in Thailand