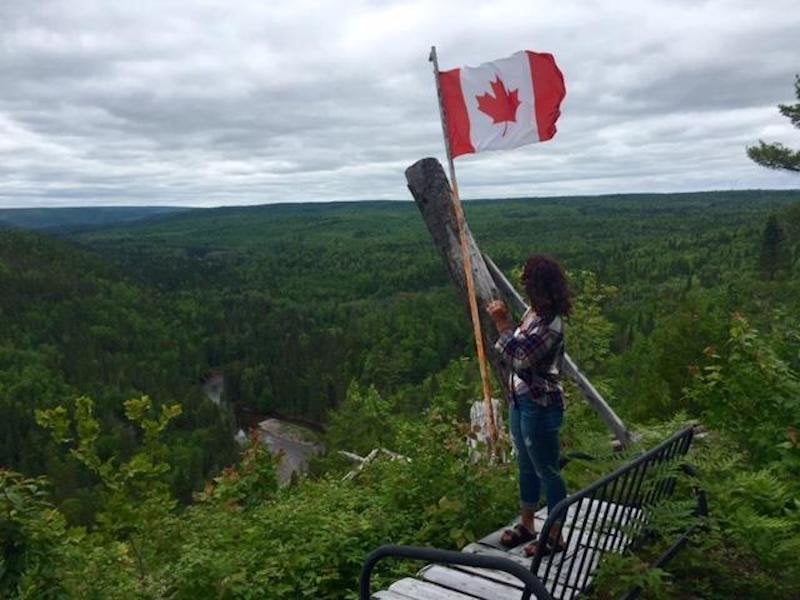 We all know the best way to truly become fluent in a language is to experience the language first-hand -- by interacting with native speakers and the culture of that tongue. Although, that's not always easy, especially if you're a broke university student or post-grad -- or just plain broke.
But learning a language abroad doesn't mean you have to break the bank (especially if your bank is already pretty darn broken). In this article, we'll explore different options for learning French on a budget. Yes, it's possible -- and you might be pleasantly surprised how many opportunities there are for learning French around the world in budget-friendly destinations (even within France!).
Canada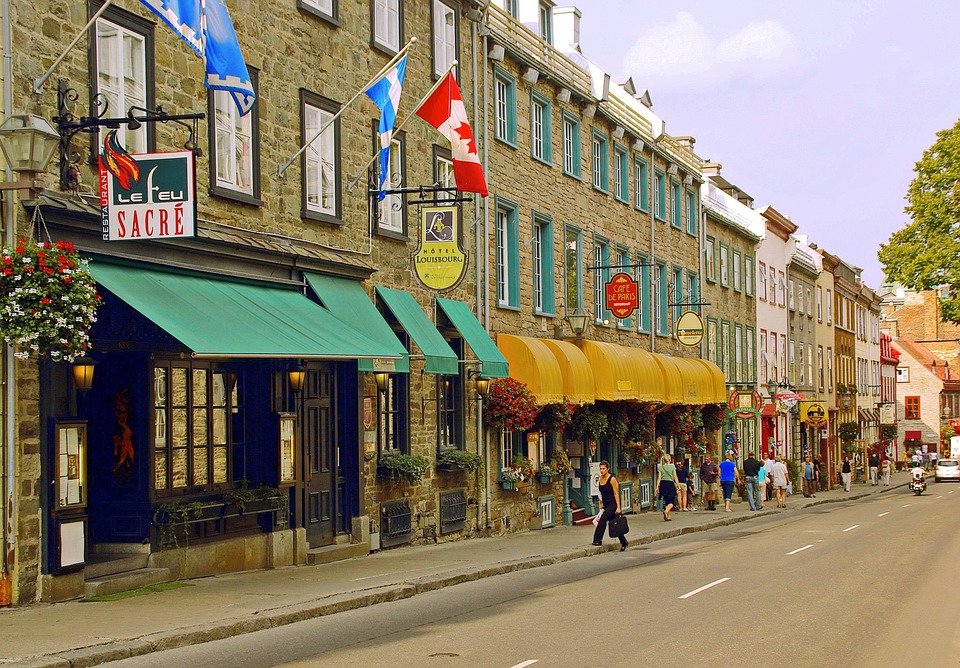 French is the mother tongue of more than seven million people in Canada. These French speakers live mostly in the Quebec Province. Quebec has a rich and proud history originating with French fur trappers in the early colonial period. Quebec City and Montreal are the largest cities in Quebec, with a very old-world classical French vibe. Both are culinary hubs within Canada, producing a fantastic blend of North American and French cuisines.
Canada is an affordable option for learning French in North America because you can save on flight costs. It might not be a far off or exotic location, but Quebec has a lot to offer. It is a perfect place for beginners of French since most people are fluent in both English and French.
There are many top-tier universities in Quebec and many offer language courses in French. Additionally, you can find many different French language schools throughout the region for different lengths of time and price points; there is a course for everyone.
Quebec is known for its distinct accent which is heavily influenced by English intonation, making it significantly different than the French spoken in France. But don't be too worried about the heavy accent of the Québécois -- the universities in Quebec teach the French of France. On the other hand, you might want to make sure you plan to survive a winter in Quebec -- it can dip as low as -34°F (-36°C) during the winter in Quebec City!
Average Cost of Living in Quebec, Canada:
A cup of coffee (cappuccino) - $2-3
An inexpensive meal - $10-$12
One bedroom apartment - $525-$800
Guadeloupe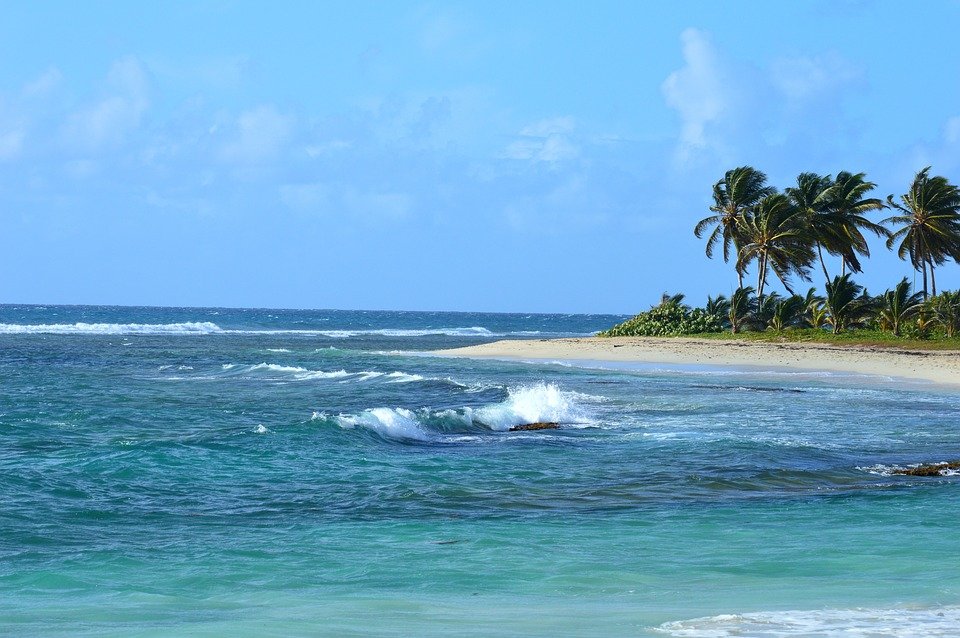 If you're not interested in a subfreezing winter, you might want to consider the Caribbean nation of Guadeloupe instead -- where the year-round temperature stays close to 87°F (30°C). Guadeloupe is situated just north of Venezuela nestled among other tropical islands and is technically still a region of France from the colonial era. You probably wouldn't guess Guadeloupe is a member of the European Union and uses the Euro as well!
Although tourism is the biggest attraction to Guadeloupe, many people do travel to learn French there as well. The island is truly a paradise, but it is also inexpensive -- you can go on a vacation-like language-learning adventure without draining your wallet. Just be sure to book your flight cautiously, as the prices can rise steeply at certain times of the year.
You can take courses at one of the island's universities, such as the University of the French West Indies and Guiana. There are also many different classes available from other language schools and programs in the cities Pointe-à-Pitre and Saint-Claude.
Average Cost of Living in Guadeloupe:
A cup of coffee (cappuccino) - $2-$2.50
An inexpensive meal - $6-$8
One bedroom apartment - $400
Senegal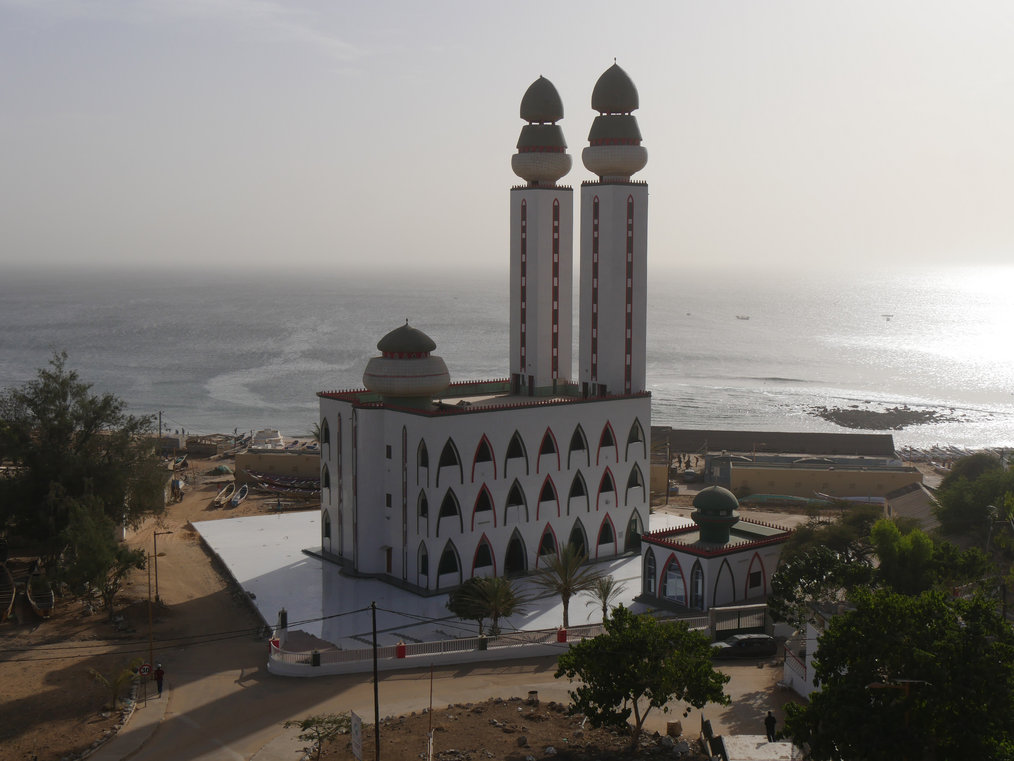 The Francophone world encompasses many different destinations -- and many of the more unique countries is located in Africa. If you are looking for an experience that is far from run-of-the-mill you should consider Senegal. As one of the safest and most politically stable countries in West Africa, Senegal is perfect for people looking to learn the French language in Africa.
French is the official language and very much a part of the local culture in Senegal, however, there remains a distinct and unique Senegalese culture despite years of under colonial rule. In Senegal, you can experience the vibrancy of the local people, food, and history while simultaneously learning a new language. Dakar, the capital, is no competitor to the size of Paris, but the city is still just as lively and has a lot to offer international students.
You can spend your time in between classes on pristine beaches or exploring Senegal's astounding landscape -- and it won't cost you a pretty penny. The cost of living in Senegal is significantly lower than that of France so you can live well on a typical university student budget. Also, the many language schools in Senegal offer varied course lengths to fit every students' budget.
Average Cost of Living in Senegal:
A cup of coffee (cappuccino) - $2
An inexpensive meal - $5
One bedroom apartment $250-$550
France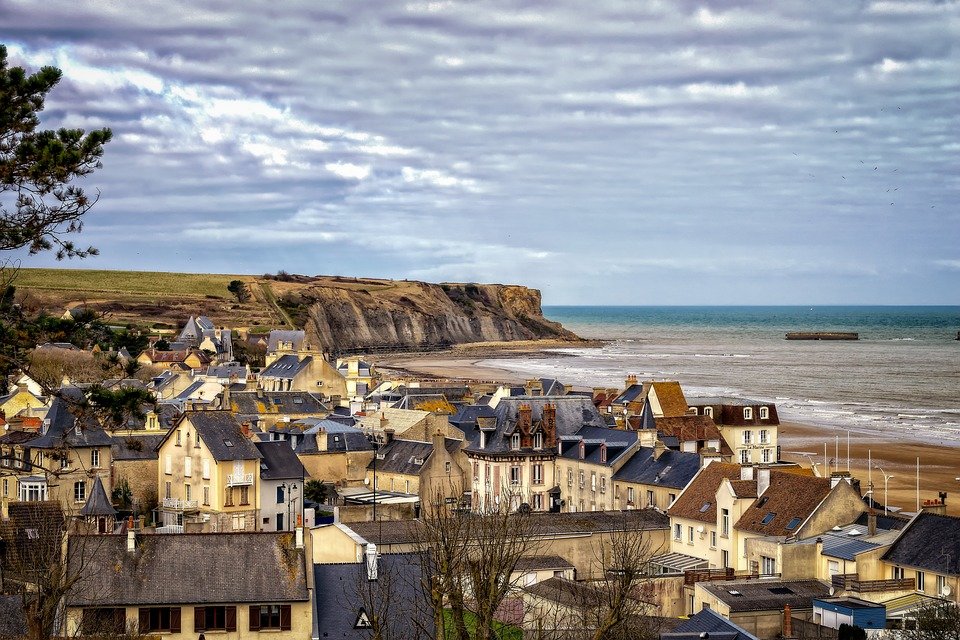 Most students seeking to learn French, romanticize the idea of learning French in Paris, clutching a baguette, and strolling along the Champs-Élysées. The reality for many language students -- after paying tuition, housing, and all else -- is that you likely won't be able to afford that baguette. Don't let that deter you entirely from learning French in France, because there are many affordable regions to learn French in beside the capital city.
In particular, the south of France is typically a lot more inexpensive than the capital. Montpellier is a great option if your heart is set on learning French in France. You can still enjoy beautiful neoclassical architecture and romantic lifestyle while learning French. Montpellier is a center of higher education in France, with several acclaimed universities and language schools. A bit more off the beaten path, Montpellier allows students to immerse themselves in true French traditional culture, while still enjoying the comforts of a modern city.
France is often quite cheap to fly to, especially from North America, where you can find flights as low as $ 200 round trip -- if you are able to time your purchase correctly. The south of France is also perfect for exploring the rest of the Mediterranean and Europe. Flights are consistently inexpensive on the continent, allowing language students to travel more easily.
Average Cost of Living in Montpellier, France:
A cup of coffee (cappuccino) - $2-$3
An inexpensive meal - $14-$16
One bedroom apartment - $500-$700
Haiti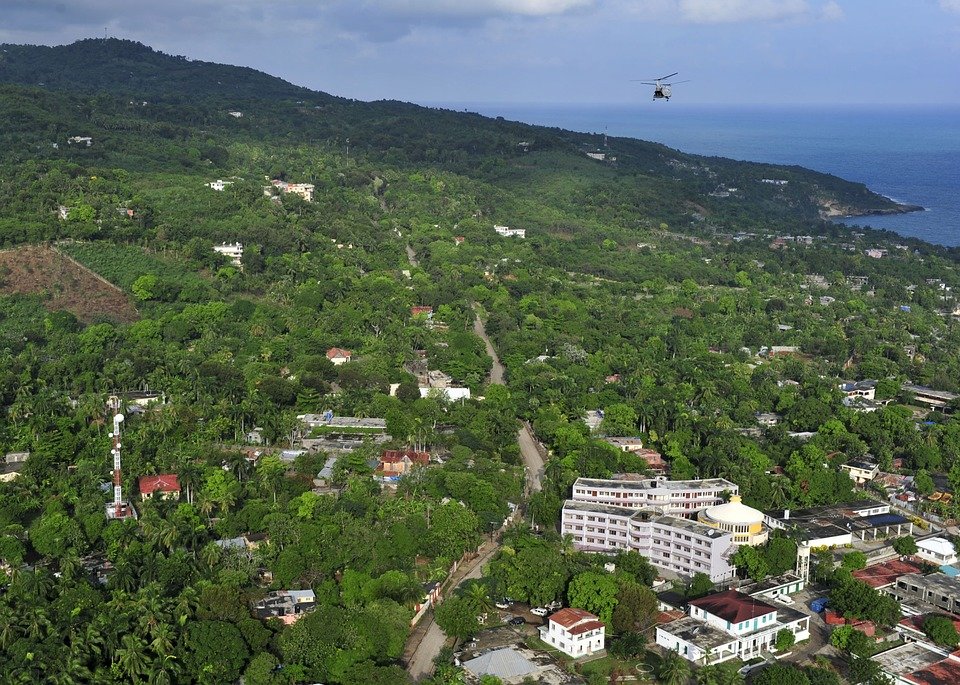 Guadeloupe isn't the only French-speaking Caribbean island you might consider; you can also learn French in Haiti. Haitian Creole and French are the country's two official languages and French is spoken by nearly half the population. French is taught in schools in Haiti although it is usually for official purposes and governance. Most of the population lives in the capital city, Port-au-Prince, the rest of the country is quite rural.
Haiti is perfect for those who want a Caribbean experience whilst learning French, much like Guadeloupe, but want a deeper more meaningful experience. Many language programs in Haiti also focus on volunteering, service learning, and an understanding of Haitian culture. Learning French in Haiti can provide a more well-rounded overseas adventure and can allow you to help others at the same time.
Haiti can give a lot to your language learning experience, but it won't take too much from you financially. The cost of living and wages in Haiti are not high, making it an ideal place to learn French on a budget. Moreover, it's not a far skip from North America which can make the flight a bit less expensive than other locations.
Average Cost of Living in Haiti:
A cup of coffee (cappuccino) - $3
An inexpensive meal - $7-$8
One bedroom apartment - $650-$1,000
Morocco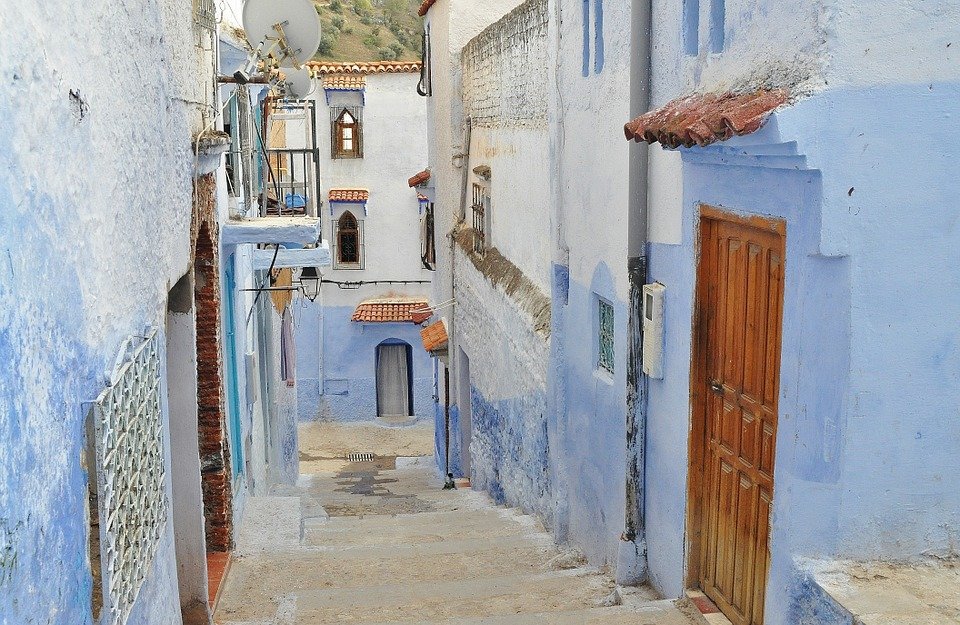 As a former French colony, Morocco is a member of the Francophone world. French is not an official language of the country, but it is still widely spoken. Morocco is a good option for those looking to learn French for business or diplomatic reasons, as these are the instances in which French is mostly spoken in the country.
While learning French may be your main goal, experiencing a new and unique culture should be right up there as well. Morocco is home to a blend of European and North African culture, which makes it a vibrant and immensely fascinating country. Not to mention the food -- your life will forever be changed with one fresh bowl of Moroccan hummus, I guarantee it.
Despite many rumors, Morocco is a traveler-friendly destination, as long as you remain vigilant (as you should in any country). Morocco has a thriving international community and is home to many expats; many people fall in love with the labyrinthine streets of Marrakech or the beauty of Tangier and never want to leave - be wary that you could easily end up joining them.
Average Cost of Living in Morocco:
A cup of coffee (cappuccino) - $1.50
An inexpensive meal - $3-$4
One bedroom apartment - $150-$350
Now, Where Do You Want to Learn French?
Don't let your budget discourage you from learning French overseas! There are so many, affordable, and rewarding opportunities out there. Many scholarships are available in each country as well, which can help relieve some of the financial stress of learning a language abroad.
No matter the cost, learning a language is an invaluable life experience that will benefit you in surprising ways. More importantly, it will likely be a pleasant memory and great life skill for years to come.
This post was originally published in November 2014, and was updated in November 2018.