AFS Year and Semester High School Abroad in Costa Rica
Need-based funding, Merit-based funding, General grants/scholarships, LGBTQIA+ funding, BIPOC funding
View Other Details

Program Details

Timeframe

Academic Year

Fall

Pricing

What's Included

Accommodation

Some Activities

Some Meals

What's Not Included

Some Activities

Domestic Airfare

Some Meals

Visa
5 travelers are looking at this program
Costa Rica is the place of pura vida (pure life), a contagious attitude of living life to the fullest. And it shows – Costa Rica is the world's happiest country according to the Happy Planet index. Costa Ricans call themselves ticos, and you'll often hear them demonstrate their national pride by describing something as muy tico, or "very Costa Rican." Ticos are generally easy-going, so you're likely to get along with most people you meet.
Our high school study abroad program in Costa Rica is filled with an immersive homestay and high school experience, and an unbelievable tour of this stunning land. This is your chance to make lifelong friends across cultures and become a member of the community. With its tropical climate, biodiversity, fresh food, and relaxed lifestyle, going to school in Costa Rica is an enchanting way to discover a new culture. By living with a host family and attending a local high school, you'll get an inside look at this idyllic society.
Program Highlights
Immerse yourself in the Spanish language - the best way to become fluent in the second most-spoken language in the world.
Live with a host family to deepen your immersion and connection to Costa Rican culture. If you're like most AFSers, you won't want to leave this second family and home.
Explore the lush, tropical beauty of Costa Rica and sample some of the world's freshest fruits and vegetables.
Make connections and memories you'll never forget with other AFS exchange students from all over the world.
Become a global citizen. Gain intercultural communication skills. Build your college and career resume. Help create a more peaceful, understanding world.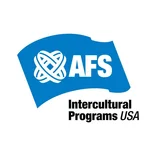 AFS-USA Grants & Scholarships
The opportunity to study abroad should be available to everyone, regardless of their financial means. Annually, we award scholarships to about half of our study abroad students.