Why did you choose this program?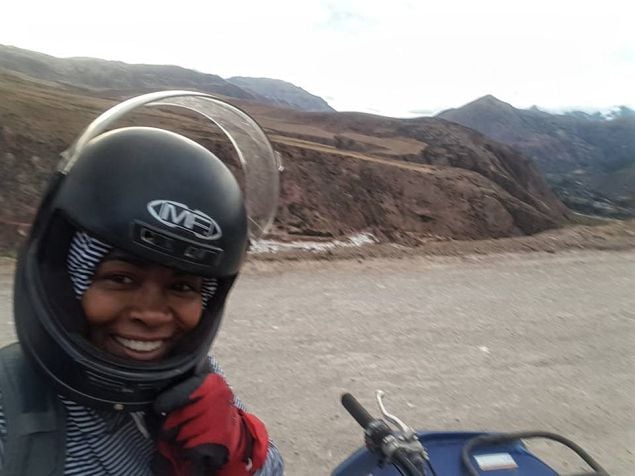 I choose this program because I have recently changed fields and working with children in homeless, or at risk situations is what I plan on doing. I volunteer consistently and thought doing it abroad would be a great experience.
I choose Peru because Machu Picchu is on my bucket list and I wanted to go somewhere on that list. I had been looking at different volunteer abroad programs and settled on Maximo Nivel mostly because of the great reviews from previous travelers, but also because they have a lot of destinations and their program fees are reasonable.
I was looking for a life changing experience and I found it in Cuzco, Peru.
What did your program provider assist you with, and what did you have to organize on your own?
My university was not involved in this process. The Maximo Nivel program provided me with everything I needed to know about volunteering aboard. They truly made the journey comfortable and I was fully prepared with all the information I needed.
I had to arrange my flights, although they do have a travel representative, I found their flights were either more or the same.
What is one piece of advice you'd give to someone going on your program?
I would tell them to pack light, but wisely, and to check the weather constantly before you go and before you pack.
Be open minded and realize that a lot of other countries are not like America so don't expect to find the frivolous luxuries and be willing to live in the moment and enjoy the experience.
What does an average day/week look like as a participant of this program?
It depends on your program My average day was getting up and having breakfast with my host family, going to my program at the orphanage for 4-6 hours, having lunch and then exploring the city or doing one of the many activities that are available for participants to enjoy.
I would return to the home stay for dinner and socialize over a long dinner with the rest of the volunteers and host and discuss our day. Sometimes we went out to dinner or to a local tavern to play trivia or listen to live music.
Going into your experience abroad, what was your biggest fear, and how did you overcome it and/or how did your views on the issue change?
I didn't have any fears about going abroad. I have been abroad on vacation many times, so this was just going abroad under different circumstances.
What should I expect to get out of this experience?
Everything and more. It is a life changing experience and really helps you put into perspective what is actually important in life versus stuff you shouldn't even worry about... anymore.