Why did you pick this program?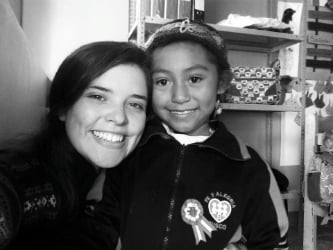 I've had experience working with kids and I love it. I wanted to go to Perú and between all of the programs, childcare is the one that suits me the more. Working with children is amazing, they steal your heart and then make you feel you never want to leave.
What do you wish someone had told you before you went abroad?
I love having new experiences of which I do not know much about. I did not know where I was staying, with who, did not know my placement or much before arriving to Cusco. I feel that is the best part of all, the not knowing. I think no one can ever actually tell or give more advice. It is your trip and along the way you'll find yourself and make your decisions.
What is the most important thing you learned abroad?
Learn from other cultures. Open yourself to new experiences, challenges, to new ideas. When you do so, you start understanding why you are there and what you can do. Not being shy is the most important of all, when you start relaxing you'll begin to truly enjoy. Going abroad means leaving your comfort zone, it means it is time to live in a different way.
What do you tell your friends who are thinking about going abroad?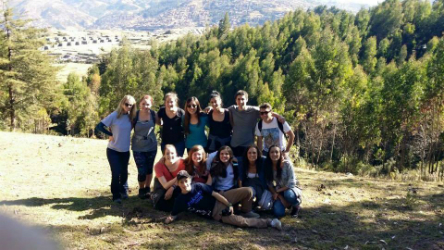 I've always said it is the best thing you can do. I'd been abroad before this trip and I have gotten the opportunity to meet so many people, places, I've gotten to know myself and learn about the things I love. Even if you do it just one time, it is a must do thing, at least once in your life. It truly changes your perspective about everything.
What was the hardest part about going abroad?
For me, it is leaving my comfort zone. First days are hard while you adjust to a different place. Anxiety kicks in and while you get used to everything you may get nervous. But after a while (sometimes it only takes hours to fall in love with it), it all gets better!
What's your favorite story to tell about your time abroad?
There are too many things that it is not possible to pick just one. At placement, my last day of work we made bracelets with the girls, we danced, ate, and just hung around. Sometimes the best moments are the ones unplanned.
With my volunteer friends there are too many. We went out dancing, traveled to Lake Titikaka, hiked, and even just hanging around at the house was amazing. You start to appreciate small memories.
What made this experience unique and special?
I think mostly all the friendships I made along the way. I had a wonderful time at placement, the teachers became a huge part of my trip as the girls, but going back home after working was definitely one of the best parts. You make friendships that will last and with people who love doing the same things as you.
Tell us about an experience you had that you could not have had at home.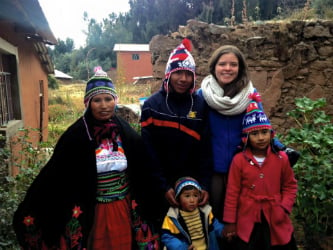 I think everything is so different you can never compare with home. Everything is quite special, but maybe travelling to places that have so much importance in their history. Travelling to Machu Picchu and Uros, Amantani and Taquile islands made me be around peruvian people who live the simplest life and are even happier than me. It was truly amazing to share with them and learn from them.
What is one piece of advice you'd give to someone going on your program?
If you want to go to Perú, be ready to travel. There is so much to do around, not expensive and so worth it. I did not have enough time or money, but if you do, do not say no to anything! Every place is worth it, even if you're tired, try to go out as much as you can, of immersing yourself into their culture. You'll be amazed of how much they know, with their beliefs and their way of living.
What made this trip meaningful to you, or how did this trip change your perceptions or future path?
It just keeps motivating me to work with people and help whenever I can. It reaffirms my beliefs and thoughts about what I want to do with my life and the importance of serving with and to other people. There are so many memories that when you leave there are too many feelings inside of you.
What do I miss the most?
From all of the things I lived, I'd say people. They are so nice and so welcoming it is insane.