What inspired you to volunteer abroad with Maximo Nivel in Peru?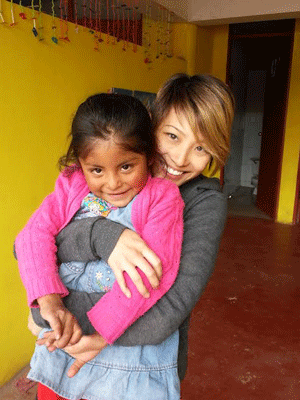 Karen: Two reasons - Machu Picchu is on my bucket list of places to travel to and my ideal career revolves being in the non-profit industry.
It just made sense to hit two birds with one stone by volunteering with Maixmo Nivel.
Two friends of mine have previously volunteered with IVHQ and are planning to again, which validates that they are a reputable company with reputable partnerships.
What was the most memorable moment of the trip?
Karen: I volunteered at a government-sponsored kindergarten ages 3-5 years old. There was this little Quechua girl in the class who didn't speak any Spanish named Ruth.
Therefore, she didn't really have friends in the class, sat by herself during lunch and has never spoken a word to anyone. (I once told the teacher that I wished to hear her speak before I left, and she replied, "Me too.")
Through the 2 weeks that I was there, I tried my best to include her in all activities and got her to slowly warm up to me. On the second last day of my placement, I felt her tugging on my shirt but I didn't respond right away.
Then I heard her whisper "Professora" (Teacher) and I almost fell over. It felt like the happiest moment of my life. I picked her up, screamed and spun her around like no tomorrow. I'm sure she wished she stayed quiet now.
What was the most interesting cultural difference you encountered?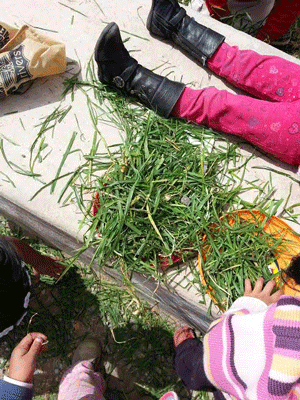 Karen: I was pre-warned by Maximo Nivel that people in Cusco are very conservative and to avoid wearing anything too revealing, but I was definitely surprised to how serious they were.
In the blazing hot 25+ degrees weather, I look around and every person is dressed as if it is winter (i.e. winter coats, vests, fur jackets...).
The rare occasion when I saw someone showing their shoulders, it would be a foreigner, and they stuck out like a sore thumb.
So I sucked it up and kept my jacket on while sweating in the blazing heat because I sure did not want to be 'that' foreigner!
Was it difficult to navigate around language barriers?
Karen: For sure, knowing Spanish as a prerequisite would've boosted my experience immensely. Many people in Cusco (excluding those who work in the Tourist industry) did not speak English.
Whenever I got lost or needed directions, I struggled to get the information that I needed.
Although I made my way fine with the kids through play and basic Spanish exchanges, I really wished I was able to teach them more and understand what they said to me, because boy, those kids talk A LOT!
Sometimes I felt like they were telling me life stories but I was never able to respond. So definitely, learning Spanish would've made my experience better.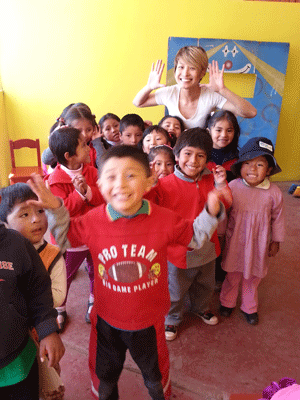 Tell us about one person you met.
Karen: Jack, my field program leader, is one of the most enthusiastic and genuine people that I have ever met.
In fact, that seems to be the trait that most of the Maximo Nivel staff have (It's almost like, they're all the same people or something).
Jack's love and enjoyment for what he does, being a traveling nomad and working/living in all the places he's never been to before truly inspires me.
It breaks the regular protocol that society expects us to follow in life (go to school, get a job, buy a house, settle down etc.).
It's people like him that remind me that doing things out of my comfort zone will only enrich my experiences in life.