Why did you choose this program?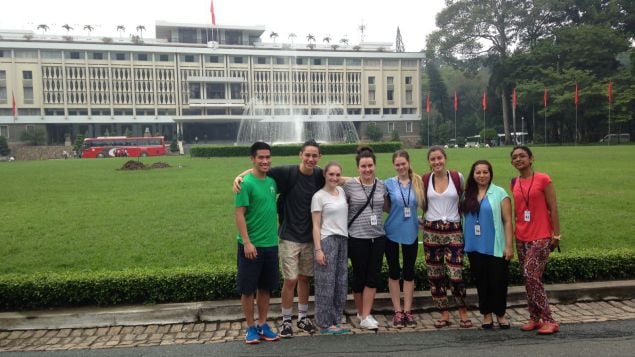 I chose this program for a couple of reasons. I had limited time to volunteer overseas but really wanted to achieve the goal this year. It was the perfect opportunity to find out what it is like first hand, and to use that experience in the future in order to plan out an ideal trip for me when I embark on some longer-term volunteering.
What did your program provider assist you with, and what did you have to organize on your own?
My program provider assisted me with flights, travel insurance, links to get my visa organized, a checklist of essential things I needed to do before traveling like get vaccinations done in good time, as well as a police check, and working with children check.
I basically organized getting my vaccinations, visa, and police check done in good time, all a piece of cake as the links were provided by IVHQ.
What is one piece of advice you'd give to someone going on your program?
You never know exactly how your experience will go but keeping an open mind allows you to embrace the good things as well as the challenges.
You end up having a ton of fun alongside the good work you go to do.
Leave all your inhibitions aside and take the initiative to get involved in your daily and social activities.
What does an average day/week look like as a participant of this program?
The day begins leisurely with breakfast at the hostel before meeting up between 8 & 8.30 with your team and coordinator to make your way to your placement or cultural activity. We'd return around 11.30 for lunch and siesta, and make our way back to placement at 1pm.
We would return at 4.30 to use our free time to socialize with other volunteers, head out for dinner or to the night markets, or enjoy a relaxing massage.
Going into your experience abroad, what was your biggest fear, and how did you overcome it and/or how did your views on the issue change?
My biggest fear would have to have been traveling far from home to an unfamiliar part of the world on my own for the first time. That was one of the reasons Vietnam appealed to me as it was a destination closer to Australia, and a familiar destination for several of my friends so I felt comfortable going.
There's such a wide spectrum of places to choose from, I'm sure there's something for everybody.
Do you have any other advice for prospective volunteers?
Something I'd say to first timers is just go! If it's something you've always wanted to do, do it now. Be bold and step out of your comfort zone.
You will have more fun than you can imagine and you'll discover strengths and traits about yourself you didn't know you had. You'll definitely want to go back for more. I know I do.