Why did you pick this program?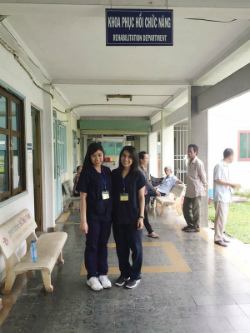 After graduating high school I was gifted a trip to Vietnam with my family. I had such an amazing time there that I made it my goal to return after completing university. I wanted to return not just for leisure, but to give back to my roots. I chose IVHQ because I saw a friend post amazing photos from his trip. After doing some research, I read nothing but raves about IVHQ and knew it was the program for me.
What is the most important thing you learned abroad?
For me, my trip was very humbling. I got to see where my family came from, and how my culture has evolved. I became appreciative of the luxuries I had at home, and the privilege in first world countries. The most important thing I learned abroad was to keep an open mind. I consider myself very open to new ideas, cultures, etc., but it's not until you are thrown into a foreign country that you really understand life there!
What do you tell your friends who are thinking about going abroad?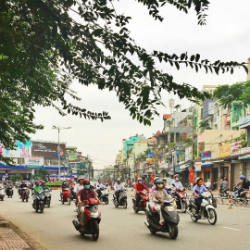 On my trip, and after my trip, I was telling all my friends that going abroad is something they need to do. I have never experienced anything like volunteering abroad before. Yes, I love what I do at home, but traveling has brought so much more colour and meaning to my life. It has changed my perspective and how I approach new goals. It was refreshing to experience a new place and culture.
What was the hardest part about going abroad?
The hardest part about going abroad is leaving the familiar behind and venturing into the unknown. This was my first time traveling alone, and here I was boarding a plane to meet strangers in a foreign country. I felt anxious, scared, nervous, but excited at the same time. IVHQ emailed me a few days before my trip reassuring me, and those words themselves helped my board my plane with confidence.
What made this trip meaningful to you, or how did this trip change your perceptions or future path?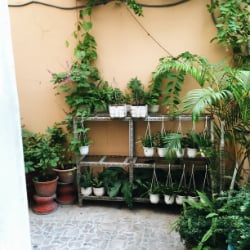 This trip has changed my perspective on my life and goals. I had traveled with the intention of helping others and changing their lives, and ironically mine was changed in the process. How I see the world is completely different now. I have caught the travel bug and want to explore various lands and cultures.
With my next degree, I hope to return to Vietnam and help those by sharing what I know, and giving them an extra set of helping hands. Until then, I hope to visit other places and make more meaningful connections, memorable experiences, and most importantly a difference.