Why did you decide to volunteer with Maximo Nivel in Peru?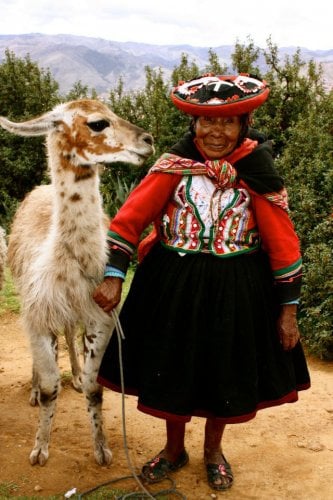 Angie: Every holiday I had ever been on was always for me, so this time, I decided to do something different. Many of my friends had volunteered before and said it was so rewarding so I decided to give it a go. There are so many places to choose from, but South America was somewhere I had always wanted to go, and Peru really stood out for me! Maximo was very reasonably priced, and I had read lots of reviews and it was all very positive.
What made this volunteer experience unique and special?
Angie: The people, the place, EVERYTHING! Peru is an amazing country with so many things to see, the people are amazing and its so cheap!
How has this experience helped you grow personally and professionally?
Angie: I recently changed from doing a design course to teaching, so being able to work with children was something I really enjoyed. I think it will help me as the children I helped out with had nothing, so improvisation on activities to do was a big challenge.
Personally, it changed me so much. I appreciate things a heap more, im a lot more patient and understanding and as I travelled by myself at 18, to a continent where it is branded 'UNSAFE', I definitely matured as a person.