What originally inspired you to intern in Barcelona with Adelante Abroad?
Brett: I was sitting in class my senior year of college thinking about how the last few years as I knew it were about to come to an end. I felt like there was still something more that I needed to accomplish. My admissions counselor has been urging me to study/intern abroad for about 3 years as I was minoring in Spanish. She said it would be a great experience. I started to peruse the internet in search of just the right program for me. After narrowing down my search to 3 programs, I ultimately decided to go with Adelante Abroad. They had the opportunity I was looking for, a Marketing internship in Barcelona, Spain. They also promoted more of an "Independent Living" experience but also provided a sense of support during my stay abroad.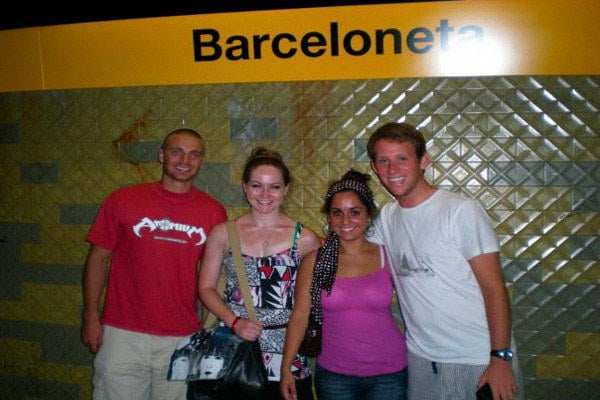 Describe your day to day activities as an intern in Barcelona.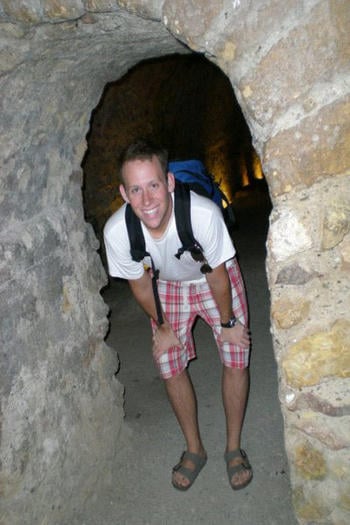 Brett: This is where I was most happy with my decision of choosing Adelante Abroad. My typical day began around 8am when I woke up and got ready for my internship. I stopped just across the street almost every morning at a great little cafe and grabbed my latte to go with a chocolate croissant, both of which grew to become staples in my diet! I took the the train to my internship. I usually read a book as my internship was about 30 minutes outside of Barcelona. During my internship I was able to connect with several businesses across Europe. My boss and co-workers were very welcoming and always willing to help when I had questions. I would intern for around 4 hours (10:00 - 2:00) and would head home around 2:00pm.
I met several people during my 2 weeks of schooling and we regularly met up with each other in the afternoons to explore all that Barcelona had to offer- museums, parks, beaches, restaurants, etc. On many occasions, I would get home, grab my bathing suit and head to the beach. When they say Spain shuts down for siesta, they mean it! I didn't have anything else to do for a few hours so I headed off to the beach, which grew to be one of my favorite places. On rainy days, my friends and I visited all sorts of museums and historic homes right in the heart of Barcelona. The company I interned for had a huge lunch for me at a local restaurant on my last day. There ended up being around 30 people. Another company that also hired an Adelante intern was there as well.
How has this experience impacted your future?
Brett: This experience impacted my future in so many ways- and for the better. It really opened up my options for what I wanted to do with my life. Before Spain I had everything planned out- and it was pretty boring! After my journey, I realized I can do whatever I put my mind to. I have gained a greater sense of adventure and I see myself as a more open-minded individual now. I see challenges as opportunities to strengthen my mind and culture myself.
Professionally I have been selected for positions I wasn't quite "experienced" for. However, because of my go-getter attitude and my rounded background I have been able to advance at a significant pace. I never thought I would be to this point, this fast, at least for my age. I am constantly urging my friends to get out there and travel- study abroad for a semester- see what happens. For me there is only good that comes from my experience and I would do it again in a heartbeat.