What originally inspired to join the Adelante Abroad in Barcelona?
Amy: I had always had a desire throughout college to travel/study/learn abroad and an internship seemed like a perfect way to gain real world experience, refine my Spanish-speaking skills, and learn more about a different culture. I chose Barcelona because of its proximity to the beach, lively culture, and interesting and unique architecture.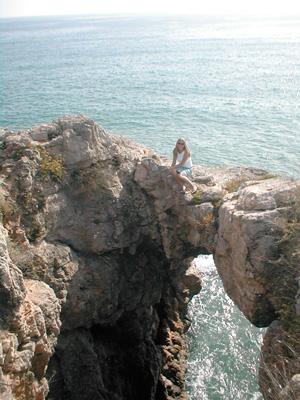 Describe your day to day activities as an intern in Barcelona.
Amy: I taught English to students in an after school setting in a small town 45 minutes outside of Barcelona by train. The students ranged from age 5 to age 19 (although I did tutor a woman in her mid-40's as well). I worked in the afternoons and rotated through different age group classrooms daily. It was such a unique and amazing learning experience! I definitely honed my adaptation skills and further refined my Spanish-speaking skills more than I expected through teaching English.
How has this experience impacted your future?
Amy: I gained a tremendous amount of self-knowledge while interning abroad with Adelante, as I was forced to adapt to a new culture, new environment, new language, and new job skills. This setting really helped me grow as a person, and allowed me to really understand and adapt in an situation in both a personal and professional setting. My Spanish-speaking skills certainly helped in my career as well. It was an amazing experience and I am so glad to have made it happen - I would definitely recommend it to anyone!