Why did you decide to intern abroad with Adelante in Barcelona?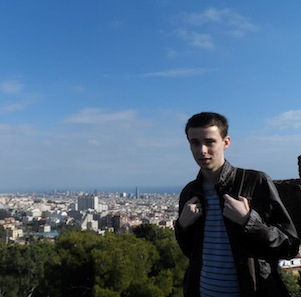 Rob: I wanted to experience life in another culture whilst gaining valuable work experience that will help me professionally in the future. I chose Adelante for my work placement because they have internships in a range of different companies and industries, and everything is arranged beforehand, including accommodation. Everything was well structured and I spoke on the phone for around 2 hours with someone from Adelante, this reassured me about making my first independent trip abroad.
What made this internship experience unique and special?
Rob: Everything about the whole experience is exactly as described. The accommodation I stayed in (with a host family- a lady called Luisa) was excellent and in the heart of Barcelona. The 2-week intensive language course at the start of the programme was in a fantastic language school and this prepared me really well for the internship. It is also a chance to become accustomed to the city and meet other people from different countries, before the work placement begins. This is not provided with many other internships where you may be thrust straight into work. The internship was well located and in a good company, again as described, although it could of been more challenging.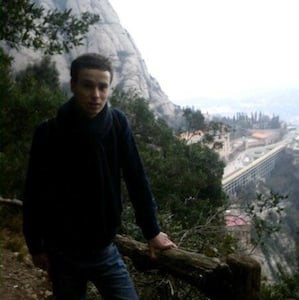 How has this experience impacted your future?
Rob: It is definitely both a personal and professional investment in yourself. Having international work experience is a big bonus for potential employers, it can set you apart from other people for many reasons, including the strength of character it shows. The opportunity to live independently in a new culture really allows you to grow as a person and I have benefited hugely from this. I'm now working in a Spanish school, and I don't think this would of happened without Adelante! It opens so many doors, whether looking to work abroad or heading back to your home country.
What is one piece of advice you would offer someone considering interning abroad in Barcelona?
Rob: Get involved. When you first arrive there will be things that you are not used but this is part of the experience! Be positive, embrace the culture and you will be doing things you never thought you would do in no time...Catalan people are friendly!