What originally inspired you to join the TaLK program in South Korea?
Hamid: When I found out about the TaLK program, I was mostly interested in having the chance to live abroad. My understanding is that TaLK looks for individuals who are open-minded, good with children, interested in Asian culture (specifically Korean culture), and willing to commit 6 months of their time to helping the next generation of Korean children towards a better future by helping them overcome their shyness of speaking English and learn along the way.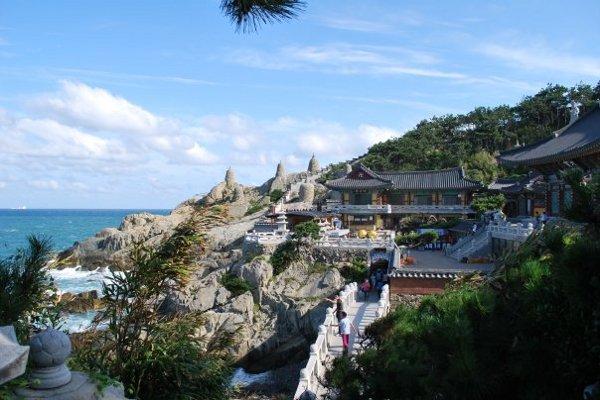 While my major is Foreign Languages and Translation with a concentration in Spanish and Arabic, I had a study-abroad experience in Costa Rica during summer of 2008 and I am able to pick up languages effectively so TaLK definitely sparked my interest.
Describe your day to day activities as a TaLK intern in South Korea.
Hamid: I generally am required to work 3 hours a day (from 1pm to 4pm) but I show up around 12pm to eat lunch with the school staff and students. After lunch I teach four 40-minute classes with one 10-minute break between each class. Even though I am teaching I try to have fun with my students by playing games and having contests to reinforce the vocabulary that they are picking up from their classes.
Classes can consist of using a series of visual aids—power point presentations for short notes, pictures, and sing-along songs. When I am certain that the students understand the subject material, I reinforce what they've learned by playing games with them. The most common ones that I use are BINGO and Charades. I also hold spelling races where students are divided into two teams and are asked to properly & quickly spell words that I call out. The students tend to respond well, can retain a lot of information, and they have fun while doing it.
Outside of school life, I enjoy attempting to cook ethnic meals (Tteokbogki, Saeoo Tangsoo Yook, Jin Ramyeon, etc). I tend to travel a lot on the weekends, sometimes alone, and other times with friends on culture trips as well as leisure travel. By now, I have visited nearly every province in South Korea including 16 cities and counties: Jochiwon, Songdo, Seoul, Daejeon, Gyeongju, Pohang, Yecheon (where I live currently), Daegu, Gumi, Busan, Andong, Yeongju, Pyeongchang, Geomundo, Ulleungdo, and most recently Yeosu.
How has this experience impacted your future personally, professionally, and academically?
Hamid: Personally, being in the TaLK program and living in Korea has helped me become a little more independent and proactive about dealing with life's situations (both the good and bad). I am cooking more now than I ever did back home, and even though my Korean is not as good as I would like it to be, I am still able to travel around the country and shop for things I need without needing a translator/interpreter 24/7. It has also helped me to be more aware of the things that many foreigners experience when they first move to the US and have feeble English, and it reminds me to be a little more patient with them as others have been with me while I am here.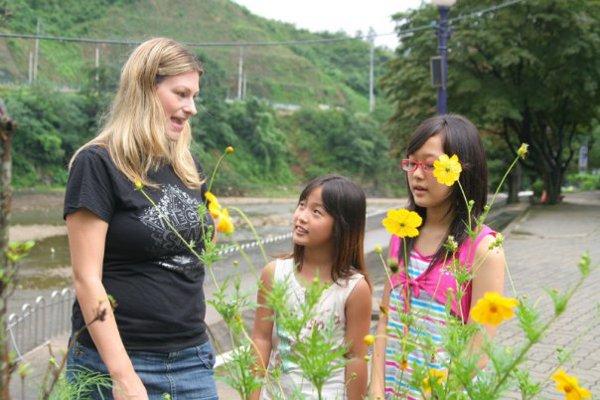 Professionally & academically it has helped strengthen my linguistic abilities to juggle multiple languages at once. I mentioned earlier that my major is Foreign Languages & Translation with a concentration on Spanish and Arabic. But being in Korea the past several months has helped me to strengthen my spoken Japanese. I am steadily picking up the Korean language as well; thanks to several friends that I have made while living here. This will all help me become a bit more marketable when I am ready to take the job as a full-time translator.

Highlights: Probably being given the opportunity to live in a foreign country (which is something I have always wanted) and become more independent has been my personal highlight of becoming a TaLK Scholar. Even though I was able to take care of myself before, I have become better at survival skills and sharpened my language skills to pick up Korean language.
Simultaneously being able to help the next generation of children become better educated has been rewarding in itself. Since TaLK scholars primarily teach in rural cities, the children don't have many chances to speak with native speakers. And since scholars design their own lessons (instead of teaching from a textbook) it makes the lessons more enjoyable.
Morning: One of the benefits of being a TaLK scholar is having the option to wake up by 10am every weekday. Last year when I taught in Yecheon county, I would wake up around that time, throw myself a shower and leave and arrive to my schools just before lunch time. This year I moved to Andong and decided to not eat the school lunch. As a result I leave around 1pm every day. Generally I still wake up around 10am but the extra time allows for finishing a lesson plan, fixing lunch, studying, or just relaxing by listening to music and watching a movie, etc.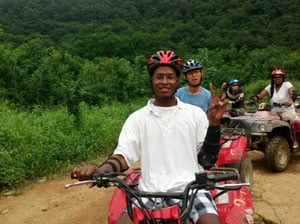 Afternoon: From 1:30 at the earliest to 4:30 at the latest I teach my students. The way you teach your students will vary depending on the grade and ability level (which will vary as well). At my main school I teach two grades at a time for the entire day Monday through Wednesday, and at my secondary school I teach three grades every day, Being a TaLK scholar and not having to follow the school curriculum pays off for you and the students since they can learn more conventional English through you and still have fun while doing so. For example, I recently taught students about strengths and weaknesses by introducing superheroes they already knew, but in English. And then the students created their own clay models of their own heroes and villains and described their strengths and weaknesses in groups.
Evening: During the week, If I am not heading to a Korean language class, or attending a festival in Andong/Yecheon I am usually at home on weekdays cooking dinner, preparing lesson plans for later, watching a movie, or calling home to the States via Magicjack. The weekends are usually spent exploring another city or hanging out with friends. After living here for nearly two years I have visited nearly 20 cities, counties and islands at least once. TaLK Scholars typically work 15 hours every week so we are given more free time than (G)EPIK teachers and private academy teachers to explore the country and learn more about its history and people.