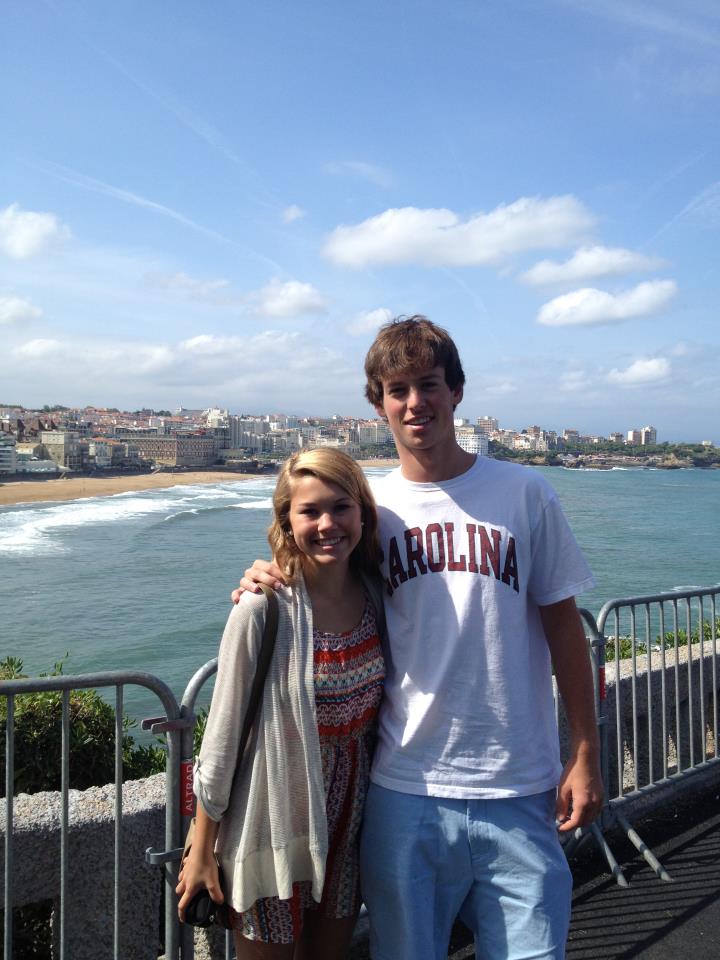 Why did you decide to study abroad with SPI Study Abroad?
Corey: I studied in San Sebastian, Spain for 3 weeks.
Why did you decide to study abroad with SPI?
Corey: I chose SPI because it offered great study abroad opportunities with guided tours of various cities, yet also gave me plenty of independence to explore Spain on my own. If I needed help in any way, the trip leaders were there for me, but also gave me plenty of time on my own. SPI set me up to have the perfect trip. The school where I studied provided me with great learning experiences. My host family was unbelievable. Every meal was delicious and they were incredibly kind people. The excursions that SPI arranged were always fun, whether it was a day trip to France or hiking up a mountain.
What made this study abroad experience unique and special?
Corey: This study abroad experience was special because it was the first time that my fellow classmates and I were able to explore a city in Europe without being constantly supervised and told what to do. The feeling of independence really helped me mature as a person and get the full Spanish experience that I couldn't have gotten otherwise. I made great friends that I still keep in touch with today. San Sebastian was the perfect city to go to, and I am dying for a chance to return!
How has this experience impacted your future?
Corey: This experience has impacted my future in a couple ways. Foremost, it has helped my fluidity in Spanish greatly. I now have much more confidence in my ability to communicate in the Spanish language. While before I went I could get by, I can now carry on conversations with sounding like a child. Secondly, I fell in love with the city. I had never before gone to Europe, and experiencing such a different culture was an incredible experience. I now know I want to go back to Spain, whether it's a study abroad opportunity in college or for a job opportunity.