Why did you decide to study abroad with SPI?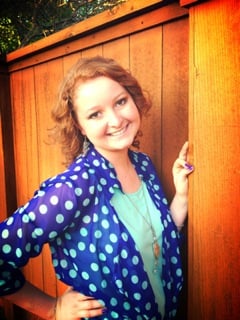 I chose to study abroad with SPI because I had friends and family who traveled on the same program and not only had amazing experiences, but also learned so much about the language and culture and about themselves, as well. I wanted to finally be able use my 10+ years of studying Spanish in a complete cultural immersion and I was also interested in experiencing somewhat of a brief study abroad trip because I am planning on studying abroad again for a semester or longer in college.
How has this experience impacted your future?
Becca: This experience has opened up my perspectives of many aspects in my life, including how I view global systems, other cultures, and just people, in general. Attempting to overcome the language barrier made me realize the importance of human cooperation and experience the extreme differences between cultures. Observing the cultural differences (such as family interactions, government activities, etc.) inspired me to possibly pursue a focus in international studies or global relations within my major. Personally, I believe that I grew more responsible on my trip, due to the amount of independence placed upon the students when finding their way around the city, attending classes, and communicating with host families and other locals.
Describe your program socially and academically.
Becca: I loved both the social and academic aspects of my study abroad program; in class, the academic environment was fairly laid-back, as the teachers still taught the students important grammar and culture lessons, yet maintained casual conversation in a relaxed atmosphere. Talking with other students in the program not only gave me a sense of security because we could all relate to the same "culture shock" feeling, but it also allowed me to practice my Spanish skills and explore new activities with them around the city. My interaction with my host family was amazing, and witnessing the various food options and Spanish home life first-hand was so beneficial and interesting.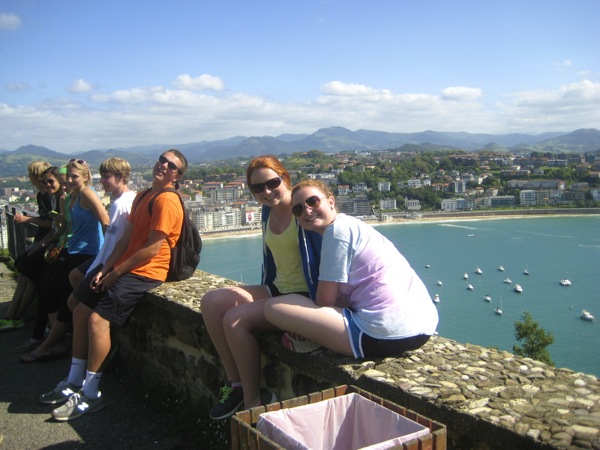 Describe your favorite must-have food that you tried abroad.
Becca: The best food that I tried while abroad was crispy baby suckling pig from Segovia, at a restaurant called "La Cuchara de San Telmo" in San Sebastian. A group of my friends and I went on our second-to-last night in San Sebastian and all of the dishes there were to die for!