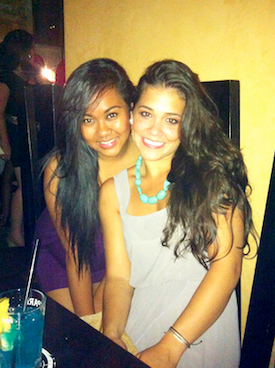 Why did you decide to study abroad with ISA in Rome?
Iris: A big reason why I chose ISA was because they offered program dates that didn't fall during the same time as an event I was attending with my friends over the summer. I also chose ISA because out of all of the programs I was deciding between, ISA seemed to offer the most for the money I was paying. All of their excursions were already included, which was very appealing, and they also had the best reviews. I didn't want to study abroad through my university since I wanted to be able to interact with students from all over the country.
What made this experience unique and special?
Iris: I definitely think the excursions played a big role in helping make my study abroad experience a memorable one. Before I left, I was nervous that I wouldn't be able to fully experience Rome in a month, but by the end of my program, ISA succeeded in making me feel as if I didn't miss out on anything. For each excursion, our hotels were always in the heart of the city and we hardly had to wait a long time to get into museums, churches, etc. This was a big deal since I went during the summer when there were hundreds of tourists, so it was nice not having to compete with them. Also, I really enjoyed the activities that ISA planned for us. For example, I was able to go swimming in a grotto in Capri and go wine tasting in Tuscany.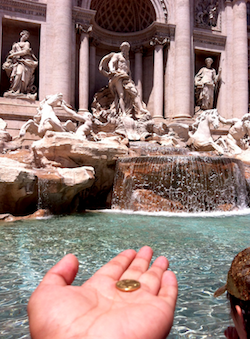 How has this experience impacted your future?
Iris: As cliche as it may sound, this experience changed my life. It was during a time when I was really trying to figure out who I was as a person and being abroad in a different country with new surroundings truly pushed me to step out of my comfort zone. By being in situations where I had to learn how to interact with a wide variety of people, I learned how to become more comfortable with the person that I am as well as how to act appropriately around different cultures.
What is one piece of advice you would offer someone considering studying abroad in Rome?
Iris: I had originally decided to study abroad with a friend but after she realized that she couldn't come, I went by myself. At first I was scared since this was my first time traveling outside of the country by myself, but it ended up being one of the best decisions ever. ISA did a fabulous job matching me up with 3 other amazing girls who I still keep in touch with to this day. In fact, one of them is actually getting married this upcoming summer and we're all planning to visit her and next week, one of them is visiting me in San Francisco from Oregon. If you can, I would suggest studying abroad by yourself because it truly pushes you to take risks. There were 4 other girls in my program who all came together and while it was probably nice and easy for them to do everything together, I hardly saw them taking advantage of interacting with the locals and the other people at our school and in the program.