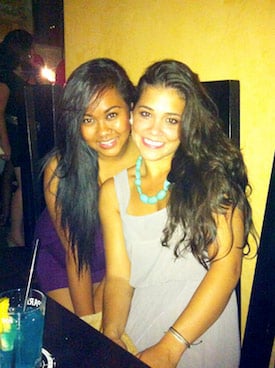 Highlights: Getting bit by the travel bug was probably the highlight of my trip. After my program was over, my parents allowed me to travel on my own for 10 days afterwards. I visited London, Amsterdam, Barcelona, and Paris and I either met up with friends who were also studying abroad that summer or with family. Overall, being on my own for the first time in multiple countries opened my eyes and showed me how much more there is in the world than just my home in California. It motivates me every day to work hard so I can go back again one day to see even more.
Morning: While I was studying abroad, I took an 8 AM class called Art in Rome. The cool thing was that this class took place on-site so that means instead of meeting inside a classroom, we learned inside of museums, churches, and popular tourist destinations like the Roman Forums. The downside was that we had to find our own way to these sights which meant waking up earlier than everyone else and taking public transportation. Finding our way around Rome was frustrating since the buses were so unpredictable but still exciting because we were able to explore the city. On days that we didn't have school, I would usually sleep in or visit one of the many beautiful open-air markets.
Afternoon: My Art of Rome class usually ended around lunch time so me and my friend (who was also my roommate) would stop by the pizza shop near our school almost every day. I usually ordered a delicious slice of pizza with a can of Coke or a random pasta. If I didn't feel like spending money then I would cook at home. I swear I ate pasta or pizza every single day. Since we didn't have class again until 3:30, I would usually take a nap or work on my homework.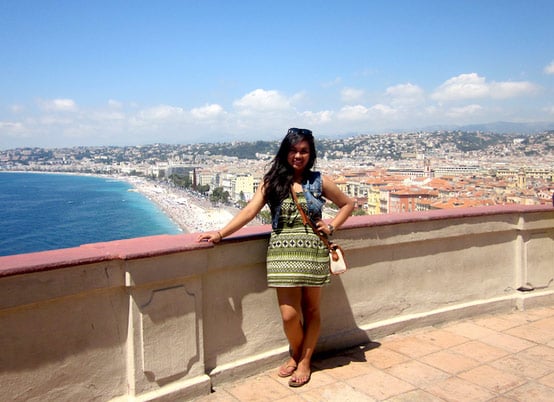 Evening: The other class I took while I was abroad was Introduction to Italian Language and Culture. All of my roommates were also in this class so when it ended around 5 PM, we would usually eat dinner right after. To save money, we liked taking turns cooking and it was helpful living only a block away from the nearest grocery store. We would then rest until we would have to get ready to go out. The social scene in Rome was so much fun and the weather was always perfect at night. We usually started our nights at Campo De Fiori, which was a plaza filled with bars where many students liked to go, and we usually ended up at a night club. Most of the night clubs reminded me of the ones in Las Vegas. For example, one of them was outdoors and had flame throwers dancing on the tables while another one had a nice view of the Colosseum from VIP.