Why did you decide to volunteer with African Impact in South Africa?
Tiago: I had originally decided to go with African Impact but to Mozambique; this came about because my Mom is from Mozambique and I've always wanted to know her country. I've realised that the only way that I could really know a place like Mozambique would be through its people, and volunteering is a great way to closely interact with the locals and get to know them a lot better. But a couple of weeks before I left, the local government raised some issues with African Impact (T.I.A... :) ) and I was given the choice to go to St. Lucia, which has a very similar project. I had been to South Africa before but, like I said in my feedback, not the real South Africa, and I thought this was a great opportunity to know a country with such a particular culture.
Choosing African Impact was not difficult as well. I never done volunteering abroad before, so had to resort to Google. In all reviews I read, across all projects African Impact has throughout Africa, everyone has really pleased with their experience and the support from the staff, and their prices were really competitive as well. But the tipping point was knowing that the majority of the price I was paying was going to the local communities.
Describe your day to day activities as a volunteer.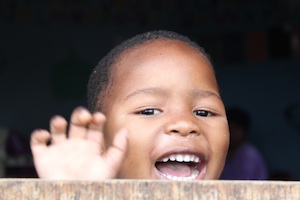 Tiago: Activities run between Monday and Friday, and volunteers usually organise their own things for the weekends. In my project (the Community project), every morning we would go to a creche (with kids between 4-8) and try to teach them things like the alphabet, numbers, colours, shapes, family members, etc. There was usually a 1h break mid-morning where we would take the kids out and play with them in the playground, and at the end of which we helped them brush their teeth. The last part of the morning was either singing/dancing or face painting or story time, depending on the day of the week. In the creches there would be usually 2-3 volunteers, and we would stay in the same creche for that week, and usually rotate to another in the following week.
At lunch time, we would return to the volunteers lodge (about 10km away from the village we were working on) and in the afternoon we would be involved in all sorts of projects from brick building (a lot more fun than I ever thought it would be!), gardening, after-school or reading clubs, adult literacy lessons, tyre course building, garbage pick-up, etc. Unlike the creche time, every afternoon we would go and do a different thing. Dinner was again at the volunteers lodge, and after dinner we would prepare the things for the next day (like nappies and wipes for the babies, and teaching materials for the older kids) and either go to the cafe in the village or stay indoors watching a movie or playing games.
Projects run from 8-12am in the morning, and 2-5pm in the afternoon. Everyone would be in bed by 9pm usually, as we would be drained at the days end :). Weekends we arranged our own programmes, but the staff would help in organising trips to Mozambique, or safaris or any other activity we wanted to do. So, we would choose what we wanted to do, and they would help us organising it.
What made this experience unique and special?
Tiago: As I said before, for me it was a great opportunity to get to know better my Mom's country (I did end up going to Mozambique for a weekend), as well as my brother's country (my brother is South African). But what really made the difference were the kids. They smiled all the time, they danced all the time, they wanted to be around you not to ask for a PlayStation or an iPhone, but because they really wanted just a hug or a kiss or someone to play with.
In a country like South Africa, still plagued with social and racial problems, you have these adorable little stars that don't care if you are a girl or a boy or white or black or South African or anything, they just want a bit of love and a friend to play. And it's really humbling to see such pure state of love in South Africa. In the Western world we are happy if we have internet or the network is working or if the shoes match the clothes. There people are happy if they have each other, if there is a bit of music, if the sun is shinning, and it was great to feel that pure-state happiness and learn to appreciate the really simple and basic things all over again. And the chance to be a kid again and do all the running around was great fun!
How has this experience impacted your future?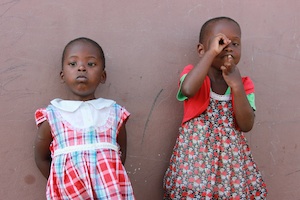 Tiago: Professionally, it remains to be seen... I still feel that I have something to offer in the work I currently do before I can move on; having said that, without anything else considered apart from passion for a job, I would go back to Africa today and volunteer for the rest of my life. But, despite all the good things that come with such experiences, it is still Africa. I've met a lot of long-term volunteers that after 1, 2 years want to return to the Western world because life in Africa is really really tough.
I'd be lying if I said that I don't want to go and try work there for a few months or even some years, but I'm not sure if it will be sustainable for me in the ling run... Personally, it definitely changed the way I see the world, and especially the people around me. I feel a much better person now. I realised there is goodness in the world even in worst possible parts of it. I've learnt to appreciate something as simple as managing to explain to a 8 year old what "happy" means in English. It made me want more for me outside work, to leave a mark in the world for what I am as a person, and not how many reports I can finish on time...