Why did you decide to volunteer with African Impact in South Africa?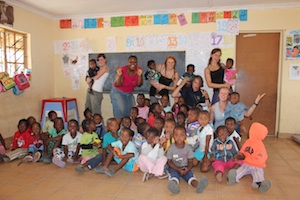 Pat: My girlfriend, Monique, and I spent six months travelling in Africa last year. A stint volunteering was something Mon really wanted to do. I felt that we needed to give something back after spending so much time just travelling around enjoying ourselves. St Lucia was convenient for us geographically and after investigating further we decided it was a worthwhile cause for us to dedicate our time to.
Describe your day to day activities as a volunteer.
Pat: A typical day for us was a morning in one of the community crèches teaching ABCs, 123s, shapes, colours, animals etc. in English. We would also did teeth brushing and fire education; things like that. The crèches were great fun, really tiring, often smelly, very loud and great fun. Each day we'd run through a bunch of different stuff and try and test them to see if they were absorbing any of the information. Usually they were really good, but the rest of the time they just liked yelling the alphabet as loud as they could but had no idea what the difference between a K and a P was. It was all good fun though. In the afternoon we'd help out in one of the various community projects, whether it was weeding a veggie garden, reading with primary schoolers, building wheelchair ramps or one of many other activities.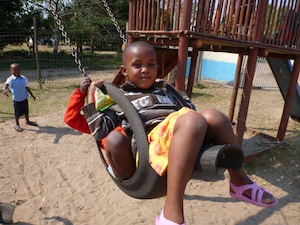 What made this experience unique and special?
Pat: I was a bit of a sceptic about these sorts of programs before I arrived. But volunteering with African Impact in St Lucia totally changed my mind. I left there knowing the work was beneficial and my time was spent well.
How has this experience impacted your future?
Pat: Monique is now the volunteer coordinator at African Impact St Lucia. This has changed my life completely. I am now up to date with everything that goes on over there and can share in some of the successes from afar. I'm in planning mode for my next trip over.