Why did you decide to participate in the TEFL Internship program with ETA?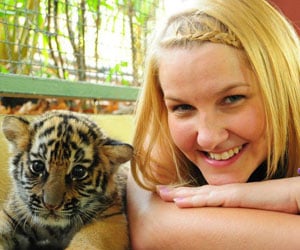 Jennie: After university I was a bit lost. There were no jobs and I didn't even know what path I wanted to go down. My friend showed me the TEFL program and the whole idea of traveling and paying for it by working just appealed to me! I had always wanted to go into teaching and it was my plan to do a postgraduate in teaching some day. I had always wanted to travel more however money was a big issue as to go away for a couple of months cost so much and I could not afford it without getting myself into debt. My original thought was to go away for 6 months and hopefully by the time I was due to come home the work scene back in the UK would have recovered from the recession and I would be able to get into a good job.
What made this experience so unique and special?
Jennie: So many aspects of my experience made it special. The children were amazing, don't get me wrong there were the naughty kids, but the majority were just precious and so polite and gave HUGE job satisfaction! The Thai teachers were also great they were very friendly and always there to help (or just to feed me!!) I met so many amazing people both Western and Thai and made friends for life and it made Thailand feel like my second home. I was not placed near a beach which at first I was disappointed; however, once I got to the North of Thailand my eyes were open to how much more Thailand had to offer than beautiful beaches.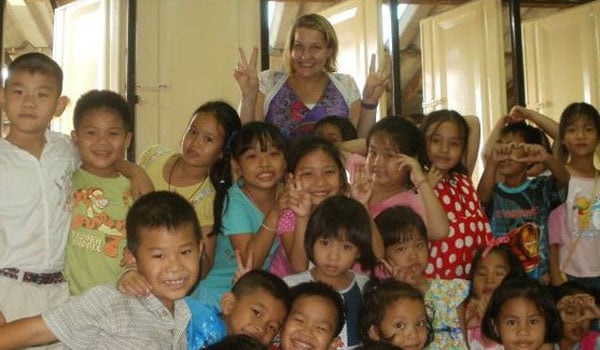 How has this experience impacted your future?
Jennie: The experience has had a massive impact on all aspects of my life. To start, after my 6 months were up I traveled Thailand before deciding that I couldn't leave and asked my school if I could come back for another 6 months. Initially after my TEFL training I was terrified!! TEFL gave me the skills I needed but confidence in standing up in front of a class just comes with the job. I almost dreaded every single class in my first week as all I could think was 'What am I going to do?" "What if they don't like me?" But by the second week, I was laughing and joking with the kids, relaxed and just had fun! Personally, I found an independence I could never have found in the UK. It opened up my mind to new cultures and a whole different way of life. I met similar minded people, including my partner and the homesickness I was dreading was easy to control with a wee email or chat with back home. After my year we traveled Cambodia before ending up in Australia for a year and now we are looking into going to Korea to continue teaching.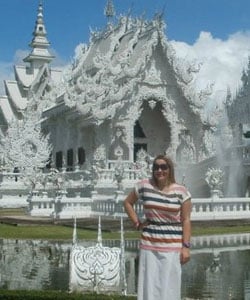 What is one piece of advice you would give someone considering teaching abroad in Thailand?
Jennie:Have an open mind and a positive attitude. Along my travels I have met a couple of people who come into the experience with the completely wrong attitude, they are not willing to try the food, they don't want to interact with the locals because of the language barrier, they cannot open their mind to a different culture and way of life and expect everything to be like the UK. I have met people who complained that accommodation was terrible because there were geckos, ants or other things in their hut, or that the people are not getting things done quickly enough. Just keep in mind you are in Thailand (or another country) Things are different, people are different and the culture is different. Embrace it!!
The more you open your mind the more you will enjoy the experience... just enjoy it!! If you have a negative attitude you are bound to find problems at every turn!