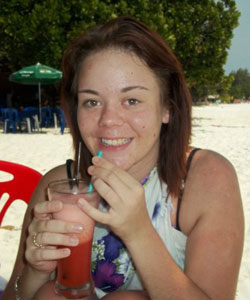 Why did you decide to participate in the TEFL Internship program with ETA?
Kaley: ETA was a company advertising within university recruitment emails called UWE jobshop. With my want for travel as my passion for teaching, the idea of gaining TEFL certification on the paradise island of Koh Lipe with other like minded individuals, was too good to pass up! ETA was friendly and supportive throughout the whole application process and I felt that they could be trusted, which was important as I'd never been overseas without my family before.
What made this experience so unique and special?
Kaley: The group of people who were selected to be on the internship made the experience incredible to begin with. They will remain friends for life.
When it comes to teaching in Thailand... It is just too much to explain. The culture, the children and their respect, the relaxed way of thinking, the beaches, the food. It's all amazing and the way that the Thai people treat you is just incredible.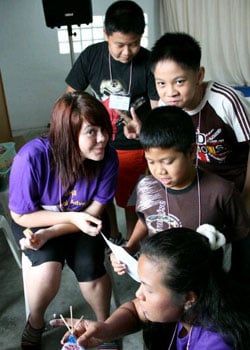 How has this experience impacted your future?
Kaley: Being only 21 when I arrived in Thailand, I had very little experience of teaching under my belt. The intention was to come to Thailand for six months, and then return to the UK to become qualified. That plan didn't happen. Three years later, and I'm still here!
I have progressed from a kindergarten TEFL teacher and now I am working in one of Bangkok's most prestigious schools as an English Literature course leader.
I hope that my experience in teaching overseas, a knowledge of a curriculum and a dedication to my students will show upon my return home and, should all go to plan, I will be using my time in Thailand as experience gained upon application to a teacher training course in 2014!
I also plan to complete my masters in education in the near future.
What is one piece of advice you would give someone considering teaching abroad in Thailand?
Kaley: Don't come over here expecting it to be like the west. Expect things to be disorganized, learn to go with the flow. 'Mai pen rai' is a famous phrase here. It means 'never mind/no problem' and is uttered for so many things. Initially it is frustrating... Eventually you get used to it and begin to adapt to the last minute attitude.
Don't expect to be by the beach all day every day. Teaching in Thailand is not a holiday, it's a real job affecting real students and impacting real lives. Enjoy it , but don't go thinking it's all cocktails and bikinis!