What made this study abroad experience unique and special?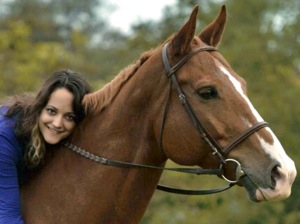 Hannah: This study abroad experience was unique because it was my first experience traveling out of the country. While overseas I was able to experience first hand a different culture. Not only that, but the program that I went with was one of the few study abroad programs that was created for equestrian studies interests. While in this program, I was able to take two classes, Equine Anatomy and Equine Fitness, and we were able to ride.
I learned a lot in these classes, and the teachers made sure to take us to professionals that worked in Scotland. We were able to meet them, see where they worked, and ask them questions about their jobs. It was very interesting to be able to see the differences and similarities in the working environments over there and in the United States.
How has this experience impacted your future?
Hannah: This experience has had an impact on my future because it has helped show me different areas that I could take my career. While in Scotland we were able to visit the veterinary school, a dressage trainer, and eventing trainer, a show jumping trainer, and we were able to speak to an equine physiotherapist. This trip has also impacted my future because it helped me grow as a person. When I left the United States, I left alone, and I also traveled for a week by myself. This helped me grow as a person as I learned that I could take care of myself in a foreign country. I also think it helped my future because I was able to experience places and history that I would never be able to see elsewhere.
Tell us about an experience you had that you could not have had at home
Hannah: One experience I had that I could not have had at home was meeting the awesome people associated with the program. The teachers there were very considerate, and they would go out of their way to make sure we had a good time. The teachers would arrange travel plans for us to go on day trips and see certain sights that we wished to experience, and they had events planned for us every weekend to make sure we were able to see as much of Scotland as possible. The were willing to take us into town and pick us up again, and they were all very willing to help out in any way if we had problems.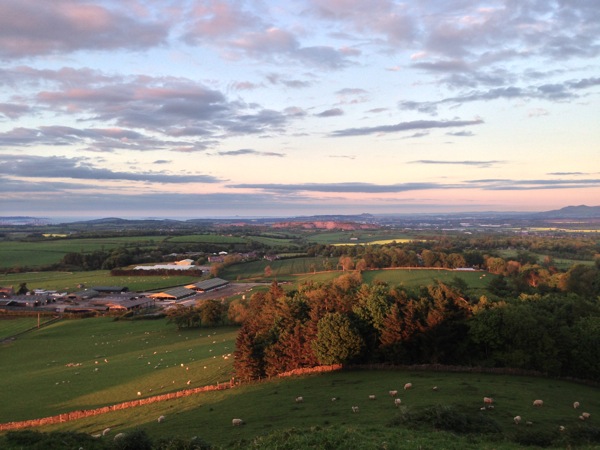 If you could do-over one thing, what would it be?
Hannah: If I could do-over one thing, I would have wished to stay in Europe for a longer period of time. The program in Scotland ended five days before I went home, and I used those days to continue sightseeing. I traveled to Glasgow in Scotland, and London in England. I had a great time, and I loved seeing each place. If I could have, I would have chosen to stay for a longer period of time and seen other parts of Europe. I would have liked to have seen other cities in England and I would have also liked to have seen parts of Ireland. I would have liked to do this because I was already in the country and it would not have been as hard to see it while I was over there, rather than having to try and make plans to go back.