Equine Summer Study Abroad Programs in Scotland
Subject Areas
Animal Science
View Other Details

Program Details

Degree Level

High School Diploma

Pricing

Price Details

-Pre-departure orientation and counseling

-Airport pickup and orientation on arrival in Scotland

-College tuition for 2 classes worth a total of 6 US credits

-Your own private room and bathroom in college accommodation.

-Free wireless internet available.

-Breakfast, lunch & dinner provided during the week, breakfast and dinner at the weekend.

-Access to computers in college Resource Centre. Laptops can also be borrowed on a weekly basis.

-College staff on-site will be available to assist students with individual requests

-Excursions to local cultural sites and events eg. Edinburgh Castle, Stirling Castle, William Wallace Monument, the Highland Games, the Royal Highland Show and more.

-Sealed college transcripts on completion

What's Included

Accommodation

Some Activities

Airport Transfers

Classes

Meals

Wifi

What's Not Included

Airfare

Travel Insurance
15 travelers are looking at this program
Interested in spending your summer riding horses in Scotland? Team up with Adelante to study abroad in Scotland and experience our truly unique Equine Programs. This 4-week program takes place at a college campus near Edinburgh. You will get a one-of-a-kind equine experience at an affordable price.
Spend your summer in beautiful Scotland while earning college credits. Students will take courses in Equine Fitness & Equine Anatomy. In addition to classroom instruction, students will be involved in practical and hands-on experiences from classical and English-style riding for equestrian students.
Exploring the rest of Scotland is an individual endeavor, but Adelante encourages you to use our travel resources to help plan your adventures in Scotland. With an abundance of history, stunning countryside, highlands, lakes, castles, picturesque villages, and other beautiful architecture, Scotland is a popular study-abroad destination.
At Adelante Abroad, we take pride in fostering a diverse and inclusive community for aspiring students seeking international internships and study abroad experiences. We are committed to providing equality and opportunity, as we firmly believe that every individual, regardless of their background, deserves the chance to embark on a transformative journey. Through our specialized biopic program, we actively encourage and support students from all walks of life to participate without discrimination. We understand the importance of nurturing emerging talents, and our program stands as a testament to our dedication to providing an enriching, empowering, and unbiased platform for students to thrive and make their mark on the global stage.
At Adelante Abroad, we are dedicated to creating a welcoming and inclusive space for all students, including those who identify as LGBTQIA+. We wholeheartedly encourage and support LGBTQIA+ students to participate without fear of discrimination. We recognize the unique challenges that LGBTQIA+ individuals may face, and we are determined to provide a safe and empowering environment for them to embark on their international internship and study abroad journeys. With a focus on celebrating individuality and fostering growth, our program stands as a beacon of acceptance, ensuring that all students can thrive, learn, and contribute meaningfully to the global community.
Adelante Abroad is committed to offering comprehensive accessibility support for participants with physical disabilities and/or chroni conditions. While our foremost goal is to provide optimal conditions for all participants, there may be instances where certain program country locations pose challenges to full accessibility. Despite these limitations, we continually strive to ensure that all individuals can benefit from our programs to the best of our abilities.
At Adelante Abroad, we are driven by a vision of sustainability that goes beyond mere neutrality. Our commitment is to create programs and business practices that generate a net positive impact on the world. By striving to tip the scales towards positive outcomes, we seek to ensure that any potential negative effects are outweighed by the overall benefit we bring to the individuals, communities, and environments we engage with, aligning our efforts to leave a lasting, positive legacy.
At Adelante Abroad, our ethical impact programming is thoughtfully designed to harmonize student experiences with the well-being of our host communities and the environment. We meticulously assess the social and environmental implications of our programs, ensuring a balanced approach that maximizes positive outcomes for both our students and the communities they engage with. By fostering meaningful connections, minimizing environmental footprints, and prioritizing sustainable practices, we aim to create lasting benefits for host communities, safeguard our planet's resources, and preserve the integrity of the experiences we offer for generations to come.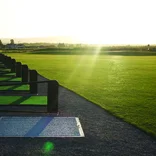 Spend your summer playing golf at St. Andrews, Gleneagles, and other famous courses in beautiful Scotland. This 4-week Recreation and Sports Management Program includes courses in golf history and development, coaching, and work experience. The program will be held just north of Edinburgh at Scotland's Rural College, recognized as a national and international center for golf-related specialties.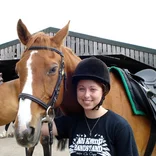 Interested in enhancing your equestrian knowledge over the summer? Team up with Adelante to study abroad in Scotland in this truly unique program. Riders have the opportunity to verse themselves in 'British' style equestrianism. Classroom instruction includes Equine Anatomy and Physiology & Fitness. Also, candidates experience practical and hands-on exercises outside of the classroom. This program gives you a one-of-a-kind experience at an extremely affordable price.