Why did you decide to teach abroad with ImmerQi in China?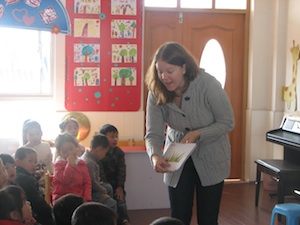 Sofie: I booked through IImmerQi's partners in Sweden. I chose to enroll in a program rather than going on my own, because I'd never been to China before nor did I have any teaching experience. It felt safer this way.
What made this teaching experience unique and special?
Sofie: I got a unique chance to live in China and get to know the culture for real. I got to challenge myself and try a lot of new things, while still getting the support and help from ImmerQi when I needed it.
How has this experience impacted your future?
Sofie: I fell in love with this crazy country and have returned several times since I left in 2010. I now work at a travel agent specialized in China, where my knowledge of China and its culture is, of course, very helpful!
What is one piece of advice you would offer someone considering teaching abroad in China?
Sofie: To be open minded at all times, that's the most important thing. Things don't always work out the way you plan, but if you go with it something good usually comes out of it anyway.