Why did you decide to intern abroad with Global Experiences in London?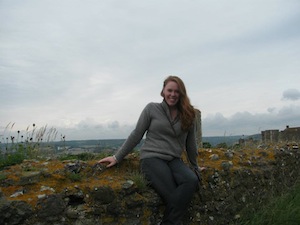 Corinne: I knew that I wanted to do an internship in London after my Junior year of College but was unsure how to go about it on my own. Upon some research I stumbled upon GE and other similar companies and immediately applied. But in January, I was accepted into two, including GE. Although the other program was just as great, I chose GE because of the personal connection they made with me. I spoke with the same person each time they called and they were so enthusiastic that they were going to be able to find me an internship that fulfilled what I wanted I knew that I wanted to work with them.
What made this internship experience unique and special?
Corinne: My internship was so much more than what I expected. I worked for Jamie Wilson Productions, a new production company based right off of Trafalgar Square. While I was there I worked on organizing and planning two national touring shows, was part of a workshop production of a brand new musical with some great British talent and became comfortable in an office environment. I was able to work with a small, hands on team that made me immediately feel at home in their office. I made lasting connections with my coworkers and superiors and owe them and my internship so much. I feel comfortable in an area of my field that I didn't know much about before, and understand how to easily and productively work in a busy office environment.
How has this experience impacted your future?
Corinne: This experience was 100% impacted my future. I now know that I can comfortably work in an office environment and enjoy it! I was able to easily acclimate to a new country and city and got as much out of it as I could. Moving forward I know that I would happily work behind the scenes of theatre, and not just on the stage, and would love to live and work in England again. I have always loved London and am so happy that after my summer, my love has only grown.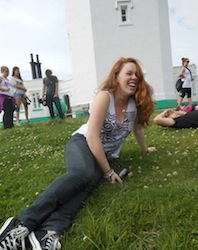 What is one piece of advice you would offer someone considering interning abroad in London?
Corinne: I was say go explore England as much as possible! London is an amazing vibrant place that can easily fill all of your free time, but get out and see the rest of the country. The UK rail system is so easy to use and can get you most any where for really cheap. Also, don't be afraid to travel around England on your own. I took lots of day trips by myself and loved having the free time to really do exactly what I want to do. A great way to see a good deal of the country is to take bus tours through touring companies. They often have student rates and are cheaper if you book in advanced. You get guided tours, transportation and get to see multiple sites in a day. Come to the UK with a list of things you want to do and see, and make sure you try your hardest to complete your list! After a long work week its easy to want to relax on the weekends, but the memories are so worth the tiredness.