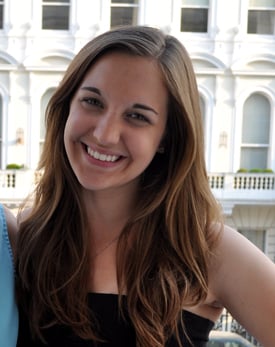 Why did you decide to go abroad with your provider?
Bianca: AIFS was the perfect choice for my study abroad experience because of their no-worry, all-inclusive package deal. I was confident in my choice because I knew that the fee I was paying included tuition, housing, a meal plan, organized activities, and on-site support staff.
In addition, AIFS offers the choice to include round-trip airfare and transportation, so there is no need to worry about booking a flight or who is picking you up from the airport! AIFS also offered the opportunity for scholarships, which definitely helped me out financially. My two best friends and I were all traveling together and AIFS was fantastic at arranging a triple room accommodation for us!
After applying and being accepted to the program, I was assigned an adviser who was by my side the entire way, making sure that I had the proper paperwork completed and answering every single one of my many questions. AIFS really makes the process as stress-free as possible!
Describe your program socially and academically.
Bianca: During my three week summer session, I took a photography class in order to expand my knowledge and love for photography, plus I knew I'd get amazing pictures of my time in the beautiful city of London. Academically, we were provided everything that we needed to succeed including access to cameras (I brought my own), different lenses, an editing lab, and a high quality printer.
Our professor was a professional photographer herself, and therefore was able to teach us tips and tricks for better photos. We met four days a week, and frequently took field trips to museums and places around the city. This allowed us to see things we wouldn't have otherwise, and allowed for first-hand experience.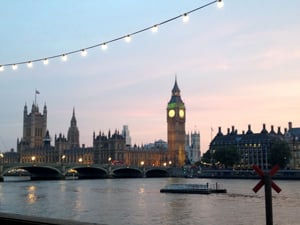 Socially, the class consisted of only other Americans who were also studying through AIFS. It was nice to get to meet other students from different places in the United States, but there was no contact with locals in our classes, however, I still made lasting friendships!
What was the best place you visited outside of your home-base city?
Bianca: Previous to departure, a group of us got in contact via the Facebook page that AIFS set up for us and we were able to plan a trip to Ireland during a weekend of our stay. We took a three-day bus tour of Southern Ireland and visited Dublin, the Blarney Castle, Killarney, Dingle, Ennis, and Gallway.
Due to the fact that we did the tour through another company, we were also able to meet other travelers from Canada, Australia, and the US, as well as Irish locals. Ireland is just as you see it in the movies with green rolling hills, old stone castles, and wild sheep roaming around.
Having the opportunity to see so much of Ireland in a short period of time really made the trip memorable, and allowed us to truly experience Irish culture in different ways in each city. I highly recommend to any student studying abroad to find time to take a trip away from your home-base city, and the AIFS set-up Facebook group really allowed us to plan out all of the details before we even left!
Describe your most meaningful souvenir and why you love it.
Bianca: My favorite souvenir from my trip is something irreplaceable, memorable, and historical. I was lucky enough to be living in London during the time that Prince George Alexander Louis of Cambridge was born to Prince William and Kate and I was able to purchase the newspaper headlining the birth. The paper includes a front-page photo along with an article of excitement that revolved around the new Prince's birth.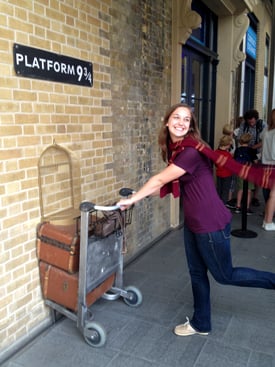 On the day that Prince George was born, my friends and I were strolling through Kensington Park, right outside of Kensington Palace, and we thought it was pretty cool to have been right there when history was made. In addition to the newspaper, the photos that we have from that very day coincide with my most meaningful souvenir.
What is one piece of advice you'd give future students traveling with your program?
Bianca: AIFS is fantastic at organizing and offering opportunities to gain culture experience during your time in London – take advantage of them! Through the excursions, I was able to go on a sightseeing tour, ride the London Eye, see a play at Shakespeare's Globe Theater, take a ghost tour, and visit the Roman Baths.
Others opportunities included a tour of Wembley Stadium and a daytrip to Oxford. This allows you to take part in experiences that might have slipped your mind if AIFS didn't plan them for you. As I mentioned before, the classes during this program are solely American, so if you're looking for immersion with British locals, be prepared to actively seek that out.