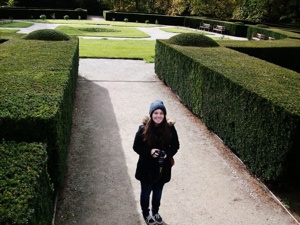 Highlights: The academic highlight of my time in Prague was the day when our Jewish Communities of Central Europe professor brought us to the Jewish Quarter and gave us a tour. We'd spent many weeks learning about all of these places, and we were able to have our own tour guide give us detailed explanations, while also quizzing us on what we'd learned in class. Everybody greatly enjoyed the tour, and it was an amazing complement to our class. It was always intriguing being in the city about which you were learning, and then being able to see the artifacts, museums, and synagogues yourself. Being able to learn about Prague in Prague made me more curious about the city, and made me proud to be studying there. Personally, I feel that I learned more in my classes at Charles University than I had previously learned in my whole time in university. The classes, coupled with the excursions and wonderful professors, gave us a more valuable education that students often don't expect when studying abroad.
Every student who studies abroad will be able to recall countless highlights from their trip, but I believe one of my favorite highlights was my first week in Prague. When I got to Prague, I was immediately blown away by how beautiful it was. On the shuttle from the airport, I kept thinking, "I LIVE here now!!" Everything looks like it's from a story book, and the city's beauty is extremely inspiring. I arrived earlier than the other students by around a week, and I was alone exploring the city. I just listened to my iPod and walked around aimlessly all day. At first sight, the city had blown me away. As I explored more, I saw just how many layers Prague has, and that it was in no way a typical European city. I realized how lucky I was to have picked to study abroad in Prague.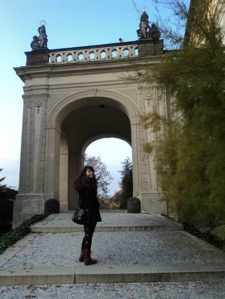 A Typical Day: My typical days in Prague, during the school week, consisted of me going to my wonderful classes, and then meeting with my friends to go to a coffee shop or walk around the city. There was never nothing to do, so we were always meandering the city, looking for new sights. During the week, we would often be making plans to travel places. (As a side note, I don't recommend that every student travel as much as I did. I regret not staying in Prague more weekends, because when I was there on the weekends the city was always bustling and alive with young people and things to do.)
My roommate and I would often go on walks at night to get exercise, and we walked around the banks of the Vltava river or up to Prague castle. Even if we were doing something dull like grocery shopping, the city was extremely visually stimulating and we were never bored. I feel that living in Prague is like living in any city; there's a lot to do, but you have to actually go out and do it. When it was cold out and we didn't want to leave the house, it was so nice to see the changing leaves and how the city looked in the different seasons. Prague became my home, but I never took for granted the fact that I was so lucky to be living in what was, in my opinion, the best city in Europe.