ISA Study Abroad in Prague, Czech Republic
Term
Academic Year, Fall, Spring, Summer
View Other Details

Pricing

Price Details

• Comprehensive Advising and Support

• Tuition at the Host University

• Official Transcript from Host University with ISA Cover Letter

• Housing

• Meals and Laundry Services

• Bridging Cultures Program

• Full-Time Resident Staff

• On-Site ISA Offices

• Computer and Internet Access

• Excursions

• The ISA Discovery Model

• Cultural Activities

• Medical Insurance

• Comprehensive Health, Safety and Security Support

• Airport Reception

• Visa Support

• Tutoring

• The Professional Development Toolbox

• Scholarship Opportunities
6 travelers are looking at this program
Study abroad in Prague, the sparkling jewel of the Czech Republic! With a rich history of political activism, theater and the arts, and classically beautiful architecture, taking a stroll around Prague is itself the best attraction. Students have the option of studying international business and economics at the University of Economics, Prague, or liberal arts at Charles University. Classes at both universities are offered in English and Czech, and courses include language instruction as well as the traditional subjects.
Spend a year, a semester, or even a summer at these top-notch universities! During your study breaks, take time to admire the stunning architectural details that adorn every Czech building. At night, throw on your dancing shoes and head for the clubs—Prague boasts a thriving music scene that blends everything from Mozart to Modeselektor to Modest Mouse.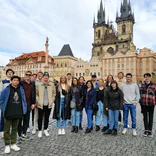 Charles University has buildings throughout Prague, and ISA courses are held in the Catholic Theological Faculty building located in Prague 6, an area where many local Czech students live and attend classes. ISA works closely with faculty at Charles University to develop coursework exclusively designed for ISA students, including courses in history, cinema, political science, business, Czech language, European studies, and more.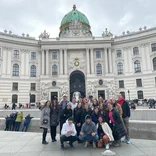 Situated within walking distance from the ISA Prague office in Prague 3, the Prague University of Economics and Business (PUEB) is the Czech Republic's leading university in the field of management and economics. You will take classes held in the newest addition to the UEP campus featuring smart classrooms, cafeterias, conference rooms, and amphitheaters. Enjoy classes alongside fellow ISA and other visiting international students, instructed by PUEB professors.
ISA Scholarships and Financial Aid
ISA is committed to increasing all students' access to study abroad's many benefits. We don't let financial hardships to get in the way of a life changing educational experience.