Why did you decide to study abroad with SOL Abroad?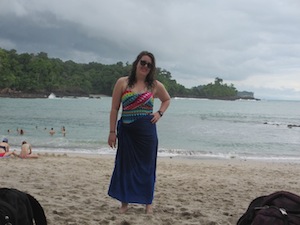 Tess: I actually had no idea what SOL was until I spoke with my adviser. I was having problems finding a program that wasn't in San Jose that would count for academic credit. It turns out that SOL was the perfect fit. It had the necessary academic rigor and it wasn't in San Jose, but was still close enough to travel to San Jose. It was also the cheapest of all of the programs I found.
How has your study abroad experience impacted your future plans?
Tess: This experience impacted my future in quite a few ways. First and foremost, my Spanish dramatically improved from only six weeks in Costa Rica. I also can't wait for the opportunity to return to Costa Rica. The people that I met and spoke with gave me a new outlook on many aspects of my life. Ticos showed me that it is possible for a society to be incredibly nice. They are also a great example of environmental policy (my major) gone right. They care so much about the preservation and the conservation of their country, and were surprised that I have a very similar pro-environmental attitude, which made me a little sad.
What was the best place you visited outside of your study abroad city?
Tess: My favorite place that I visited was Manuel Antonio mainly because of the National Park. You can see so many different animals there, including sloths and monkeys, and the beaches are gorgeous. You can also find monkeys right outside of wherever you are staying, which is pretty awesome.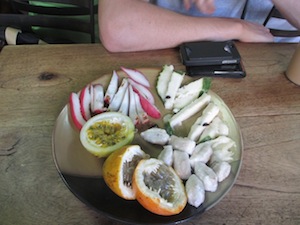 What is one piece of advice you'd give future SOL-Heredia students?
Tess: I have three pieces of advice that will make your study abroad program awesome. First, explore as much as you can and take in the culture. Don't be afraid to talk to people and ask for directions/help (because Google can't save you there). Second, take the time to get to know your host family. They are normally really awesome people who want to get to know you and make your time in Costa Rica enjoyable.
They are also a great source of recommendations for places to go and they can help you practice your Spanish skills. Lastly, try and speak in Spanish as much as possible. You feel so much more accomplished at the end and everyone is really awesome about helping you learn. Oh, and try all of the new food you possibly can because it's amazing.