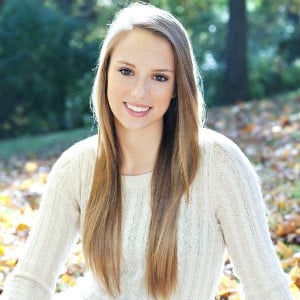 Why did you pick this program?
I picked Sol Education Abroad because it met all of my requirements for a study abroad program. It was the immersion experience I was looking for, offered classes I wanted, included paid excursions and cultural activities, and was (extremely) affordable.
I couldn't believe how much was included for how much I was paying! Every day was an amazing experience. Sol was everything I was looking for and then more.
What's your favorite story to tell about your time abroad?
I don't think I could narrow down my four month time abroad to just one favorite story because the entire trip was my favorite. However, there was one week that was particularly amazing. We started our weekend with an excursion to Nicaragua, visiting Masaya Volcano and artisan markets and other wonderful things, returning to Costa Rica a few days later.
That week I had class and spent at home with my host family. At the end of the week, I traveled with a small group of friends to Bocas del Toro in Panama for spring break. Three different countries in one week. Definitely one of the most incredible weeks I've ever had!
What made this experience unique and special?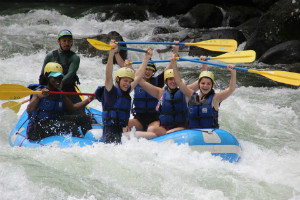 This experience was unique and special because not only was I taking classes from a local university and learning in a different country but I was living with a host family, which gave me a full and complete immersion experience.
Lots of programs have host families but Sol goes above and beyond when it comes to host family selection. My host family became my second family faster than I would've imagined possible. My Sol Mates (other program students) had the same experience.
The bond and sense of community formed between students, directors, and local families is a huge reason why Sol is so incredible.
Tell us about an experience you had that you could not have had at home.
An experience I had abroad that I could not have had at home was the complete culture change. Costa Rica's culture was one of the most beautiful things I have ever experienced.
Between host families and cultural activities such as traditional dancing and cooking, Sol makes sure that students get the complete immersion experience. I could not have learned the things I learned in Costa Rica at home, nor could I have improved my Spanish skills as much as I did.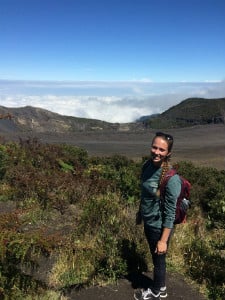 Sol Education Abroad brought other students and myself together in a new country with a new culture that we all fell in love with.
What made this trip meaningful to you, or how did this trip change your perceptions, future path?
There are endless reasons why my trip to Costa Rica is meaningful to me and how it changed my perceptions of the world. It taught me how big and beautiful our world is but also how easy it is to travel when you set your mind to it.
I formed new friendships that will last a lifetime and saw things that were so amazing I could hardly believe my eyes. There were no limits to what I could see and learn. Sol Education Abroad and Costa Rica have influence my future plans in many ways: I'm already planning on traveling to other Spanish speaking countries!