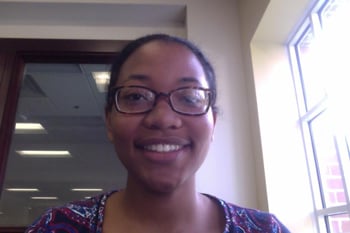 Why did you decide to study abroad with Sol Education Abroad?
I decided to study abroad with Sol Education Abroad because I knew I wanted to go to Costa Rica. It is a rather safe country. It is also one of the happiest countries in the world.
Sol Education Abroad was the cheapest study abroad program I found that had a program in Costa Rica. Being a Spanish major requires me to study abroad in a Spanish speaking country in order to get cultural immersion and improve my language skills.
Sol had classes I was interested in taking and fun excursions, so those definitely helped me in my decision making process. I also really wanted to live with a host family, which Sol provides.
What did Sol Education Abroad do for you and what did you need to do on your own?
Sol Education Abroad found and placed us with host families based on our likes and dislikes. They also linked us to the university in our area where we would take classes. They planned and provided transportation to the first couple excursions.
During the week, they provided different activities to do like volunteering, dance classes, or going into downtown Heredia. On my own, I had to plan any additional excursions after the first three-week period. However, they are really helpful as far as giving advice on how to plan trips and what a good price is for the excursions you want to go on.
Did you run into a language barrier? Did you ever think you knew more/less of the language?
Before going to Costa Rica, I was already pretty fluent in Spanish. I had studied it for about 5 years. However, anytime you speak with native speakers, you will run into things you don't understand or things that don't translate. I think that the program directors did a good job of trying to explain the slang to us.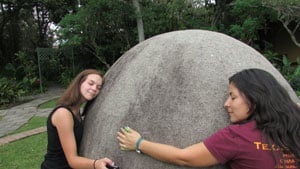 Most of the time, I was able to communicate what I wanted to say, but I also learned a lot such as how to say the word hangers or laundry basket, which I had not had to use in my Spanish classes in the U.S. My host mother was really helpful with explaining words to me.
Naturally, there were times where I felt frustrated at my lack of vocabulary, but this frustration teaches you how to explain yourself in other ways.
How has this experience impacted your future?
Going to Costa Rica changed me in several ways. Now, I have a special affinity with Costa Rica. I feel as if it as my country as well, and I know I will be visiting it again soon. In Costa Rica, I learned so much about language and how what we learn in school isn't necessarily how people will use the language.
I learned so much about the complexity of Spanish and how every country is different. It has definitely influenced what I want to study in the future because now I have realized that I would like to get a degree in Linguistics.
Describe your favorite must-have food that you tried abroad.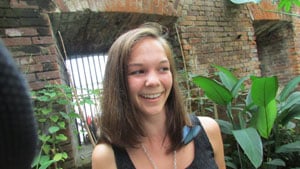 I know we have churros in America, and being from California, I have had many a good churro; however, I had the best churros ever in San Jose. Near the National Theater, they have a churro shop, and it was amazing! They have so many different options for churros.
You can get churros filled with like a sugary, cream cheese like filling that is delicious. You can have them topped with chocolate. They also give you four churros per order, and it is so filling. Every time I visited San Jose, I would make sure to go to the churro shop and get my plain churros with strawberry banana smoothie. I definitely would recommend eating churros while in Costa Rica.