Why did you decide to get TEFL Certified with ImmerQi in Mongolia?
James: I decided to get TEFL certified to open up my opportunities to travel to different places and see the world. I chose to do the 5 month China internship in my gap year before I went to university. I saw it as the perfect opportunity to see the world, prove to myself that I could be independent, and learn about another culture whilst doing something that I thought I'd enjoy (teaching). I heard about teaching English abroad through a friend. I didn't choose to come to Inner Mongolia, I got placed there by TTC but I couldn't think of a better place to teach English. The work we did was very laid back and we had a lot of time off. In most lessons we would have a Chinese teacher there who could translate if needed which was great and helped a lot.
Did you teach abroad? How did this TEFL Course impact your experience?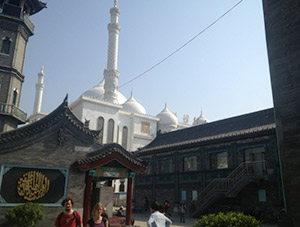 James: The TEFL course we did didn't seem essential whilst we were teaching but it definitely helped with a few things and you will need a TEFL certificate if you are to get most TEFL jobs abroad. At our school we mainly focused on getting the children to speak but although you didn't have to, sometimes it was essential to teach grammar from the TEFL course. Also, the Chinese teachers often refer to many of the aspects in the TEFL course which are extremely handy to know. The practical side of the TEFL course helped quite a bit, especially the way that we were briefly taught a different language using the techniques in the course. This really helped me jump into the children's shoe which helps when teaching. I use a few of the games in the TEFL course still and use the same structure in the lesson plans but I don't spend that much time lesson planning. I usually just use the lesson plan the Chinese teacher has given me which is enough once you are used to teaching.
What is one piece of advice you would offer someone considering this TEFL Course and teaching abroad?
James: One piece of advice that I'd give to anyone considering doing a TEFL course is do an internship. It's a great experience and you meet so many people. The first ten days we had in Beijing preparing for the course were amazing and I have been placed with 13 other interns in Inner Mongolia which is great. The only problem with the internship is that although you choose preferences to the part of China you would like to be placed, it can just be the luck of the draw but if you really don't like where you've been placed or there are problems, then TTC should look after you pretty well. Where we are, we get paid half of what the full time teachers get paid but it is enough to live comfortably as the cost of living is very low and you get your accommodation, electricity etc paid for. You also get paid a good rate for extra classes if you are in need of a bit of extra money. If you were to go alone you would get the proper salary straight away but it can be a big risk especially if you've never taught before. Whichever way you decide to do it, teaching English abroad is an amazing experience, especially living in a completely different culture to what you're used to. If you are going to commit to teaching English abroad then make the absolute most of it. Work hard and see as much as you can.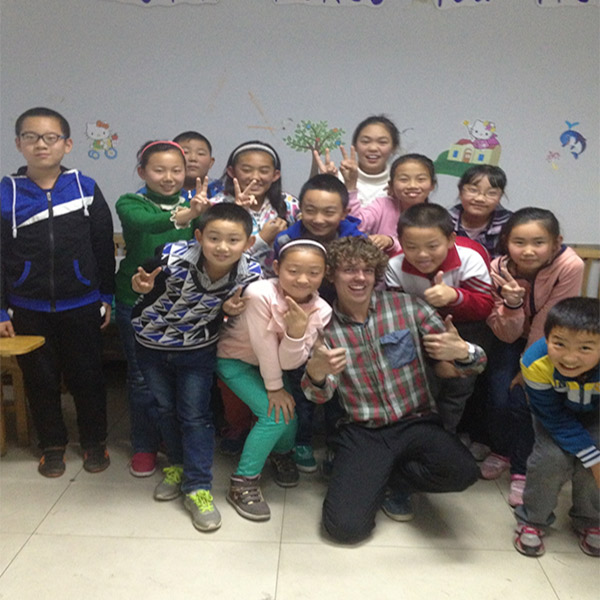 What was the highlight of your experience?
James: The highlight of my experience has definitely been the travelling around China. In the first ten days in China we got to see Harbin and Beijing which was amazing. At our school we have 3 day weekends which we have used to travel to different places in China such as Da tong which has been great. Another highlight has been meeting so many amazing people and going through the same experience together. It's been great and although at times life here has been frustrating and hard work, I wouldn't change a thing. The teaching has also been another highlight and it can be very satisfying when you feel like you are teaching the kids to the best of your ability and feel like you are making a difference to their lives.