Why did you decide to get TEFL Certified with ImmerQi in China?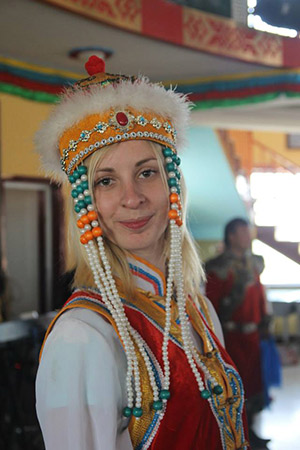 Angela: I had decided I didn't want to be doing what I was doing anymore, and so I started looking into things I could do instead. My Mum and Dad had always wanted to go to South America and teach English, and while I didn't have any interest in teaching in South America, I did want to teach English somewhere, anywhere. Since I was little I had enjoyed learning Asian languages, and learning little bits about their culture. I decided I didn't know enough about their culture and really wanted to experience it. Which lead me into looking at teaching English in China. I had booked a trip earlier in the year to Fiji through a company that also offered the 6 month teaching in China. The package included the TEFL course which was perfect for me. I looked into ImmerQi after deciding that I wanted to go, and they sounded good, their reviews were good and I wouldn't have to do the leg work of booking a TEFL course, finding a school, finding accommodation, etc.
Did you teach abroad? How did this TEFL Course impact your experience?
Angela: Completing a TEFL course helped me prepare, as best as I could, before I started teaching in a Primary School in the south of China. The TEFL course made me realise how important lesson planning is, and provided a lot of resources and materials for those lessons where you're just not sure what to do. It also made me aware that this wasn't going to just be a walk in the park, I was going to have to work at it, and try.
During the TEFL course I had the opportunity to do teaching practice at a local middle school in Beijing, this was scary, exciting and crazy! I had never taught anything before, how could I expect to walk into a class and teach kids I had no idea how many or what age they were. I survived that week, and apparently did well. The feedback provided by the TEFL teachers was invaluable and gave me the courage to complete that week and not run home crying. I was happy I chose to do the TEFL course while in China, and then put it in to practice straight away.
What is one piece of advice you would offer someone considering this TEFL Course and teaching abroad?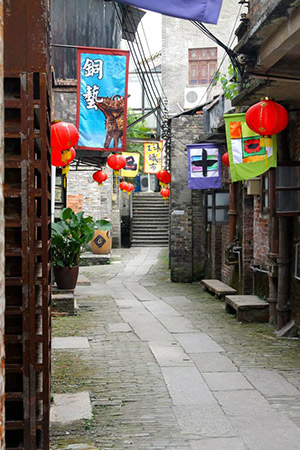 Angela: I definitely recommend doing the TEFL course and teaching abroad, even if you don't want to teach forever, it's a 6 month break from whatever you are currently doing, whether you need the break or just want to try something different. I advise you to go in with an open mind though. Some traditions, customs and habits of Chinese people are a bit different from that of Western people, and things don't always happen the way they are meant to. But it is an opportunity of a lifetime. The children love being taught by a foreigner, it brightens up their, otherwise monotonous, day. Try to think back to when you were in school, and if you ever learnt (or tried to learn) a language, think how difficult it was for you to grasp your head around the different sounds the same letters made, the new words and their meanings. Now add in that Chinese is not written in the Latin alphabet and you understand how difficult it is for Chinese children to learn English, but to have them excited about learning it, especially from you, makes it all worth it.
What was the highlight of your experience?
Angela: The highlight from my experience was finding out where I was going to be teaching for the 6 months and who I was going to be teaching. Once I took the first two steps into my school I felt right at home. The children were so friendly from the first moment, receiving welcome hugs and screams! The teachers all tried to ensure the kids didn't misbehave to make your classes run as smoothly as they could. Trying to learn all the names was the only struggle I seemed to have, with 360 students, it makes it a bit difficult. Having such an amazing bunch of kids to work with made it so much more difficult to leave.
Anything else you would like to share?
Angela: There will be opportunities to go out with the Chinese teachers and other Chinese people, take every opportunity to experience the Chinese culture and get to know the people that you work with and that are around you. It may help you appreciate the work that they do and understand them a bit more. To learn the Chinese culture was why I came, how about you? How do you learn while you stay at home? Explore the cities around you, they are only a stone throw away. Don't be too serious, it's harder to adapt to changes if you are, and when in China there will always be changes.