What inspired you to join the Southeast Asia and South Pacific Service and Ocean Skills program?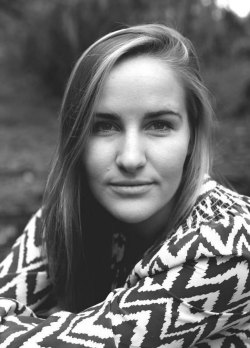 Brooke: I visited Thailand with Rustic Pathways in 2008 and after my experience I had a craving to travel all over Southeastern Asia and have the connections to really experience it with locals.
What a great way to do it once more for 3 months with the same awesome company! And Southeastern Asia was the program I really wanted to do a gap year for.
I had another couple of months at the beginning of the year to fill up as well and the South Pacific enticed me with its service, high adrenaline adventure, and life experiences.
What was your favorite moment of the trip?
Kristen: My favorite moment of the South Pacific trip was sitting in this open room on a farm in the highlands of Fiji.
There was a bonfire outside and our whole group was circled around a kava (traditional Fijian drink) bowl with about 30 locals from the village down the road. We were passing around the kava cups, listening to the locals play the guitar and harmonize, and pushing each other over laughing and joking around.
It was a beautiful night where everyone was present and engaged with one another in an amazing sharing of cultures.
What did you find most challenging?
Brooke: As always living with other people can be a challenge so having 17 other people with you 24/7 for 3 months had its difficulties. However, it teaches you so many great skills for working out conflict, working together, and leadership.
If you could go back to only one of the 3 countries, which one would you choose?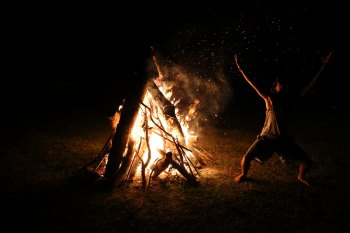 Brooke: I would go back to Fiji in a heartbeat for the awe-inspiring people and the way of life there.
Everyone there has grown up together but every night they still want to sit around a kava bowl and share stories of their days, share songs in harmony, share dances, and share kava.
New Zealand I would love to visit again with friends for the high adrenaline adventure! It has endless possibilities to get your blood pumping and your heart racing as well as amazing food, people, and landscape.
Australia is somewhere that I would love to return to live for a couple of years. It is an amazing culture focused on living healthy, active, and happy.
Everyone there is involved in amazing projects to better people's lives and they are some of the friendliest and best humored people I know.
What advice do you have for someone considering this trip?
Brooke: Read the itineraries and get enticed by the pictures but know that this trip when you decide to take it becomes so much more that it can't even uphold your expectations it surpasses them.
You can read the activities but when you live it with such amazing inspiring people around you it transforms into the most beautiful way to live life.
Also add one necessary thing to the packing list… the card game monopoly deals!