What inspired you to join the Rustic Pathways Highlights of the South Pacific program?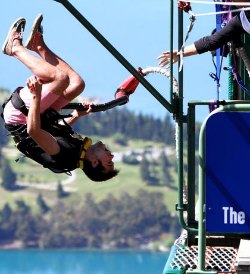 Harris: A friend of mine took a gap year a couple years back and when he returned from all his travels he said one of the most amazing parts of the world was the South Pacific. When I began to think about taking a gap year, his stories from the South Pacific inspired me to think about traveling in that area.
Later in the year, Rustic Pathways visited my school and they were promoting their trips all over the world. When I saw that they had an organized trip to Fiji and New Zealand, I decided it was something I should seriously consider.
Since it would be my first time overseas, I felt going through an organized program and going with other people my age would be a good idea.
I ended up talking to a couple friends of mine who had experience with Rustic Pathways and I never heard one downside to the program. In fact some of my friends are even planning to try and work for the program fairly soon.
After being quickly convinced it was a program I would enjoy, I sent my application in and later found myself in some of the most amazing parts of the world with some of the greatest people I've ever met.
What was your favorite moment of the trip?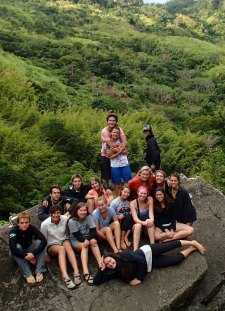 Harris: That is a tough question, but I've narrowed it down to two.
In Fiji, we stayed up in the highlands for 2 nights. It was an experience like no other, which is what made it so amazing. We were up 4 hours into the mountains with nothing but a couple huts and 20 other people to share the experience with.
We went on short hikes to incredible sights and waterfalls that I never thought I'd see with my own eyes. After 2 days of this, it helped me realize that most people tend to want more than they need to have a wonderful time.
My other favorite moment on the trip was definitely the Nevis Bungy in Queenstown, New Zealand. I can't even begin to describe the feeling of bungy jumping, but this was another experience like no other.
Everybody was very excited to do it, even some of the group who had fear of heights. In addition to the completing the 143 meter jump myself, it felt good to encourage other people to reach outside of their comfort zone too.
What did you find most challenging moment of the trip?
Harris: I did not really find anything challenging on the trip. However, I felt the most unfamiliar experience on the trip was being surrounded by a different way of life.
This mostly occurred in Fiji, but, in a way, also applied to the rest of the trip. I had never traveled the way we did (staying in hostels and with locals in the highlands).
I found Fiji to be a fairly simple way of life. I guess you could call it a challenge to become familiar with a different culture.
Tell me about one person you met.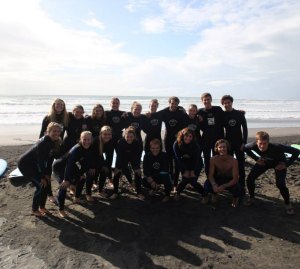 Harris: Aimee Gunn. Aimee was my program leader and is probably the most down to earth, understanding, person I know.
I was fairly surprised how quickly I got to know and become close with Aimee. Her type of personality made it impossible for anyone NOT to have something she could relate to, or in other cases talk about for hours.
Aimee, in that way, was similar to many other people on the trip. I found myself becoming just as close to people I met on the trip, as I am with people from home I've known for more than a couple years. Aimee was one of those people.
She gave me advice for situations at home I was struggling with (topics such as school decisions), and gave me confidence in choices I made just by hearing her view on things. I felt she was perfectly fit for her role as a leader on the trip and I could not have asked for a better one.
What advice do you have for someone considering this trip?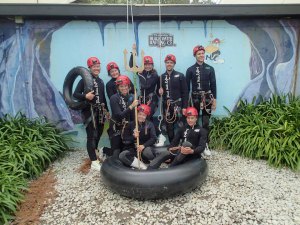 Harris: Do it. Do it if you can and you will not regret it.
The people you will meet, the places you'll see, the experiences you'll have, and the improvements you will see in yourself as a person are all going to be tough to find somewhere else.
I am very confident when I say that it was one of the greatest times of my life and it was with people I hadn't even met before. I went on this trip looking for an amazing travel experience, and in addition to that, brought back so much more.
However, I will mention that what you get out of this trip can also rely on you. Jump out of your comfort zone if you have to and it will get easier every time.