Why did you decide to do the Rustic Pathways gap program in the South Pacific?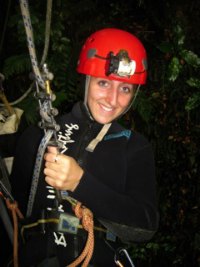 Kara: I have traveled with Rustic Pathways before twice.
I did their programs as a high schooler and really enjoyed them. In fact, I think my first trip to Costa Rica was where I got the travel bug.
Since then I have traveled many places and it has become a passion for me.
I chose the South Pacific because New Zealand was on my list to travel to and the high adventure adrenaline stuff really interested me.
What was the best moment of the trip?
Kara: My favorite moment on the trip was waking up in Fiji at a hostel on top of this hill over looking the ocean with the sun shining and just pure peace and quiet.
Feeling surrounded by beauty and realizing how fortunate I was to be in Fiji made it all seem magical.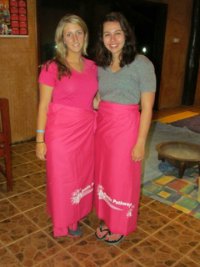 Tell us about one person you met.
Kara: One person I met was our guide Natalie.
She was so kind hearted and energetic. Her personality made all the adventure activities seem conquerable and so thrilling.
She really made the trip a lot easier with her mentality over the whole month.
If you could go back and do something differently, what would it be?
Kara: I don't think I would have done anything differently on the trip I chosen.
Maybe since the trip was part of the semester gap program, I wish I could have stayed on longer but financially it was not feasible.
How has this experience impacted your future?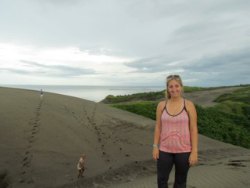 Kara: I would say I have learned a lot from my trip with Rustic.
Spending a month with students a bit younger than myself from all over the country made me see that we all are different and to have patience.
I have learned that internally I have the confidence to throw myself off a bridge and jump out of a plane and that has made me so much more self assured in my day to day life.
It also was a great opportunity to prove that I can travel for longer periods of time with out seeing my family or friends and that I would crumble away without the comforts of home.