Why did you decide to volunteer abroad with African Impact in Zimbabwe?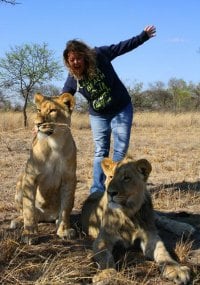 Jenna: I heard about the Lion project at Antelope Park when I was volunteering with African Impact in South Africa 6 years previously. I love wildlife, particularly big cats and especially lions so it is something that I had been thinking about for a long time.
I had decided to take a year out from working and this seemed like the perfect opportunity to finally visit antelope park and volunteer with these amazing animals.
Ten years from now, what's the one thing you think you'll remember from the trip?
Jenna: This is a tough question because there are so many things that I will never forget. I think the main thing will be walking out in the African bush with the lions watching them as they play, relax and learn how to hunt. It is an unforgettable experience and one I feel so privileged to be a part of.
What's something interesting about Zimbabwe that you learned on the trip?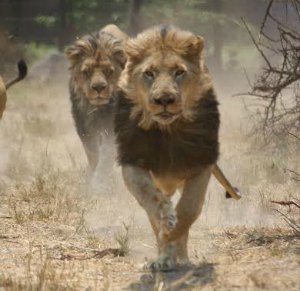 Jenna: I think given all the bad press that Zimbabwe has had in the news in the past with regards to the politics, their economy and how dangerous it has been it was interesting to go there and see for myself how Zimbabwe in now getting over that particularly troubled period.
The people are friendly and I never felt unsafe. Tourism is also on the increase and I hope that life for the Zimbabweans will now continue to improve.
Tell me about one person you met.
Jenna: Wow, another tough question. There are so many people who made my trip incredible from the lion handlers, the kitchen staff, the volunteer managers, the numerous other hard working staff and of course all the volunteers that I became good friends with. How do you possibly choose one person out of all those?
Everyone of them made a huge difference to my experience, and taught me a whole manner of things. All I can say is that if you ever get the chance to visit you will find a huge variety of people who are passionate about what they are doing, and who will really make your experience complete... when you get the chance to go there you will understand what I am talking about!
Any tips for someone considering this program in the future?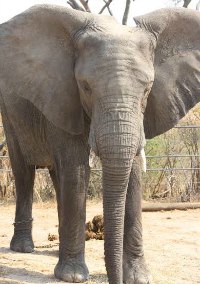 Jenna: It is hard work at times - sometimes you will be digging trenches, cutting down tree's, and you will definitely be clearing a lot of lion poop!
If you are wanting a relaxing holiday where you can sit and read a book or sunbathe then this is not for you.
However, the hard work that you are doing helps the project and for that you do get plenty of times hanging out with lions, and the weekends off to enjoy Zimbabwe and the beautiful surrounding area so its worth doing some hard graft to get these amazing benefits.
You get out what you put in - get involved, be interested, ask questions and make the most of every experience. Trust me you won't regret it.
Finally speak to people who have been there, talk to them about their experiences and get their advice, then book it!!! You won't regret it!!