What position do you hold at African Impact? What has been your career path so far?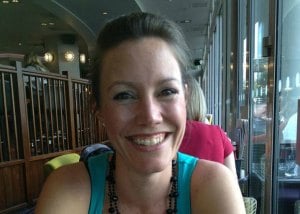 Kylie: I am a Destination Manager at African Impact, and I focus mainly on our East African volunteering programmes. I was inspired to join this team because African Impact was an organisation that focused on making a difference in local communities and in conservation efforts in Africa.
I was born and raised in Zimbabwe, and then decided to do some work and travel in the UK for a few years. Before joining African Impact I worked in a Logistics Department for an Electronics company in the UK.
Did you volunteer abroad? If so, where and what inspired you to go?
Kylie: I've always been very active volunteering with my church and working with children at Sunday school, but unfortunately, I have never had the chance to go and volunteer overseas. Since joining African Impact, though, I have had the opportunity to visit many of our projects and experience life as a volunteer!
What inspires you most on a daily basis?
Kylie: I really enjoy the fact that I am able to assist volunteers from all over the world with a passion for giving back, to come to Africa to help where they can towards making a difference in the local communities we work with, and to assist with conservation efforts in East Africa. We also have an amazing team on the ground at our projects, who I work with on a daily basis and they certainly help to make my role even more rewarding.
What should volunteers know about East Africa when considering it as their next volunteer destination?
Kylie: East Africa is rich in local culture and wildlife, but it is not without its dangers. When travelling to East Africa, it is advisable for all volunteers to have their vaccinations up to date (especially the Yellow Fever Vaccination which is a requirement when travelling to East Africa), and carry a copy of their certificates them when travelling through airports.
The most common language in East Africa is Swahili, so if you are able to learn a few words before you visit, it will make your time out on the projects even more rewarding! You will also find the local people very friendly and they really appreciate all the help and input they receive from African Impact volunteers. East Africa also offers some of the best safaris in Africa, which volunteers can book to do over weekends!
What makes the African Impact volunteer programs in East Africa so unique and special?
Kylie: The projects in East Africa are amazing and include a variety of amazing programmes. We offer a conservation project in the magnificent Masai Mara Reserve in Kenya, Teaching and Community projects on the tropical island of Zanzibar, high impact community projects in Kenya (teaching / medical / disabled care), and an Educational and Community project in Moshi, on the foothills of Mt. Kilimanjaro!