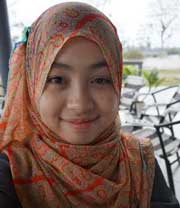 What made this study abroad experience unique and special?
A'quilah: Vietnam culture, in my opinion, is very different from where I come in so many ways; from the people to their food and also the infamous Hanoi traffic!(this one stood out the most). The local students are very enthusiastic to introduce Vietnam to International students.
They even helped with International students with Vietnamese Language class which is quite difficult however they make it fun and it is actually quite interesting. Just 2 weeks of Vietnamese language lessons of simple words and phrases, shopping becomes twice as fun. Just show off to the locals your skills, they will be pleasantly impressed.
This might sound cliché but the most special part of the program is the friends I made in Vietnam, both local and international students, especially my classmates and lecturers. It was challenging to be working a project or assignment with people of different cultures as each culture have their own perspective and approach to different issues. Nonetheless, everything turned out well and it is truly an experience to be learned.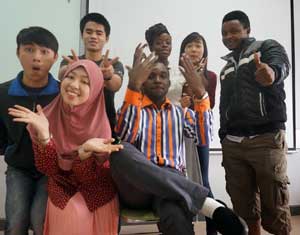 What was the best place you visited outside of your study abroad city?
A'quilah: Halong Bay is by far my favorite place to go in Vietnam. It is located in Quang Ninh Province, about 4 hours or more ride from Hanoi. It is a UNESCO World Heritage site and I must say, it is a must go tourist site in Vietnam. With a price of USD45 with tour and lunch on the boat, it was reasonable and worth it! Every angle of the place is truly majestic! I could never seem to put my camera down. Truly, a part of Vietnam you do not want to miss.
What is one piece of advice you'd give future Student Exchange Vietnam students?
A'quilah: First thing first, money, it is better to use major currencies like US dollars. If you can prepare Vietnamese money in your own country, that is better. Make sure you put your money safely especially in public as Hanoi can be crowded.
Taxi is quite affordable but it is important that we know the name of the place we want to go. If you find a favorite place that you want to go back to later on, keep the card of the place or tag it in your smartphone Google Map, it will be very useful. It is especially useful to have your university address just in case.
However using a bus is more cheaper compared to taxis. It is advisable to ride a bus with a local friend for the first time as it takes time to understand the routes of where the bus is going.
Describe your favorite must-have food that you tried abroad.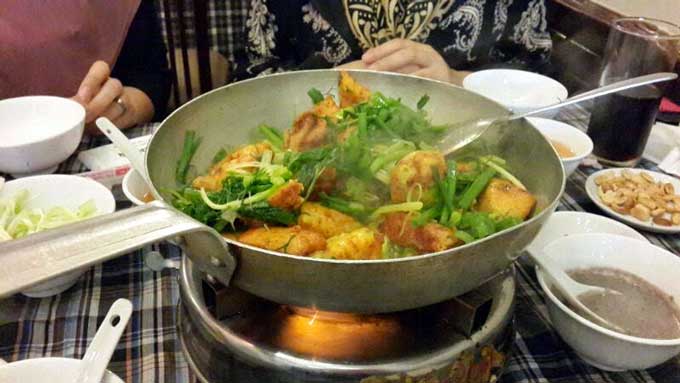 A'quilah: Cha Ca La Vong, Hanoi Turmeric Fish with Dill, is a Vietnam delicacy that is usually served as an all-you-can-eat as you pay per person to the restaurant. In most cases, the restaurant will only serve Cha Ca La Vong in their menu so you just come and sit down on the table then they will put all the utensils and parts of the dish which are Vietnamese white noodle, fish sauce, prawn sauce, herbs and fillet fish cooked in front of you with dill and turmeric. I ate this dish almost every time I have the free time to go to central Hanoi with a few friends where the shop will refill the fish for almost 4 times. It is quite a simple dish but it is simplicity at its best!