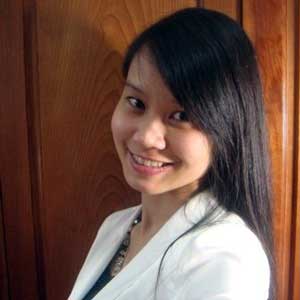 What position do you hold at Student Exchange Vietnam? What has been your career path so far?
Linh: I am the Marketing Manager of Student Exchange Vietnam. My experience is based on education & training, marketing & sales and international projects.
Before graduation, I had chances to join quite a few international conferences, camps and projects, which helped build my maturity and passion for global exposure. Unfortunately, I recognized that not many young people could access such valuable opportunities, so I insisted on working to open more accessible chance of international exposure for Vietnamese young people one day.
During a business trip to Africa, I recognized that many people did not know about Vietnam. Some even asked me about human cannibalism in Vietnam (laugh out loud) and many believed that the war still existed there, which indicates a totally wrong concept about an emerging Asian nation. Those drive my strong ambition to promote my country's international brand name via education & training opportunities.
Those are the inspiration for me to work for the International Academy of a private university after graduation, and later join SE Vietnam to expand the circle of impacts to support more students, universities and organizations of diverse industries to access international network and opportunities.
What about the future of the industry? How do you think study abroad and international education will change over the next 10 years?
Linh: Education industry runs fast and hot, especially in terms of internationalization. Educators are more business minded and open to provide services on a global scale, thus creating more qualified and competitive choices for young people crossing borders. Besides, information will be much more transparent and accessible, thanks to internet and online channels like Goverseas.com (which will develop much more in the next decade). This helps speed up travelling decision and stimulates ongoing engagement.
Overall, due to the open-mindedness and advanced information transfer, educators / education connectors dare to do more, while students dare to try more, which will lead to the increase in total outbound students and the popularity of new (or less traditional) study destinations. For example, in Asia, Vietnam will become another favorite choice for those once just thought of China, India or Thailand), with various study options and strong international community.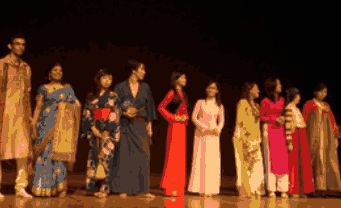 What changes would you make to the study abroad industry?
Linh: First, we help divert the attention to non-traditional oversea study destinations (Vietnam, to be specific) and thus create more desirable options for edu-travelers, since we know that there are many good stories not yet been told in currently underrated destinations.
Second, we have a commitment to offering affordable opportunities for students to go because we believe that education should be for all. Third, we try our best to promote the customization in programs offered so as to best meet the needs of participants, for we highly value the personal development based on individual personality.
What is the best story you've heard from a return student?​
Linh: The best part of this job is to see active participants growing with their fascinating experience. I have a talented but shy Cameroon student named Steve. Supported by family, he tried to make his long journey to Vietnam, where he got out of his comfort zone in a complete new environment by singing, performing on stage for the first time of his life. "Before my freshman year at [high-school], I was shy, had low self-esteem and turned away from seemingly impossible challenges. Studying in Vietnam has altered all of these qualities. Now I can be myself and participate in many different contest, which I could not some few months ago.", said he.
Not only international students, local students also develop their own perception after socializing with international friends. Sadiq, from Nigeria, enthusiastically told me about his discussion with some Vietnamese friends about government and economic understandings, which really urges those local students to think critically and be better aware about the national status as well as international context. The appearance of a non-Vietnamese citizens in a friend group, in fact, encourages the local people discover more about their own country's values.