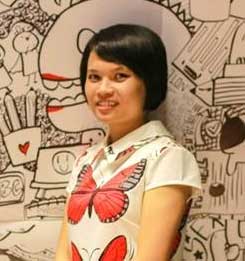 What position do you hold at Student Exchange Vietnam? What has been your career path so far?
Ha: Currently, I am working as a Program Assistant at Student Exchange Vietnam whose main duties range from designing and packaging programs for international students coming to Vietnam on internship or study tour to supporting them in integration into the new life in Vienam. As mentioned above, I am interested in working as an education manager.
Particularly, my goal is to make better changes to the education system of the country, which has been considered inappropriate and not really ideal for students' personal and professional development. What I am doing now at Student Exchange Vietnam greatly contributes to her big goal in a long term since I get the chance to work with international students coming from diverse educational backgrounds to understand more about their needs and competencies. That for sure will help me get deeper insights into what makes a strong education system in the world today.
What was your favorite traveling experience?
Ha: I am definitely into going visit new places. Before getting to work at Student Exchange Vietnam, I was involved in a similar job in an international organization named AIESEC for almost two years. Thanks to AIESEC, I got to travel to different places all over the country. Among those, the trip to Ho Chi Minh city to join the national conference of the whole AIESEC in Vietnam so far has been my most favorite.
Together with my teammates, I did experience the longest train in my life, which lasted for almost 40 hours from Hanoi to Ho Chi Minh City. It also means that for two days I had no bathing at all (laugh out loud). However, the best thing was actually about getting closer to my friends when we had deep talks to understand more about each other along the way.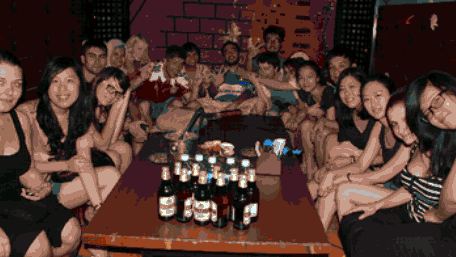 What country have you always wanted to visit?
Ha: South Korea, yeah it is exactly my most favorite country in the world. In fact, I have been there oncefor a student forum, but it seems to me that it is just not enough to really enjoy the country within a week. Later when I get the chance to go back, I probably would love to stay much longer so that I can become half Korean (laugh).
I am interested in that fact that a country which has recovered from the civil war, just like my country,and now is always being endangered by the continuing war with the north, can still prosper and even greatly influence the world with Hallyu (the Korean Wave). Their strategic national branding is utmost impressive and inspiring, and raises the questions of why and how they did as well as how and when my country can do something like that.
What language have you always wanted to learn and why​?
Ha: Due to the Korean impression, I naturally fall in love with the language as an exciting aspect of the culture. I have been learning Korean for two years. Korean is not difficult to learn, especially to Vietnamese people since the rule of pronunciation is pretty much the same with Vietnamese language's. Besides, I am very interested in writing in Korean. The alphabet is way different so there is so much fun while practicing. At first, I felt like I was drawing, but not writing.