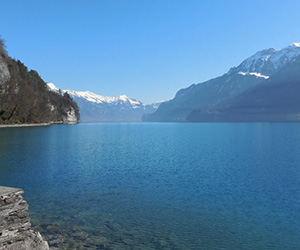 If you could do-over one thing, what would it be?
Brooke: If I could do-over one thing, it would be not to be afraid to travel alone. I really wanted to go Prague; but, none of my friends could go with me when I was able to go. So, I ended up not going to Prague because I was afraid to go alone. I wanted to go snowboarding and paragliding in Interlaken, Switzerland; but, none of my friends were interested or able to go on the trip. So, I decided to go on a weekend trip with Euroadventures to Interloken by myself. I ended up having an amazing time in Interlaken and met some great friends on the trip. I ended up going on other Euroadventures trips with friends I met on the Interlaken trip. Don't be afraid to travel alone. If you want to travel somewhere, go, even if it means traveling alone.
Why did you decide to study abroad with CAPA?
Brooke:I decided to study abroad with CAPA because their values aligned with my goals for study abroad. I was able to get direct credit for all of the classes I took at CAPA. They offer a wide range of classes that appeal to students of all academic backgrounds and interests. CAPA is incredibly affordable. I really wanted to live in an apartment with fellow female study abroad students and CAPA allowed me to do that. They offer many activities and events that allowed us to interact with locals. CAPA presented me with an amazing volunteer opportunity to teach English to fourth-grade Italian students. It was one of my favorite experiences abroad and I could not have done it without my help. CAPA was a perfect fit for me and allowed me to accomplish my study abroad goals.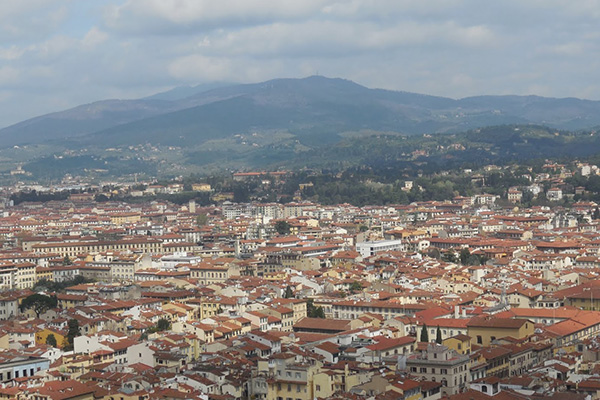 What is one piece of advice you'd give future CAPA students?
Brooke: One piece of advice I would give to future CAPA students is to make specific goals for your time abroad. Think about what you want to accomplish during your time abroad. Even though three or four months may seem like a long time, it goes by so incredibly fast. So, figure out what you want to accomplish and work to make it happen. I wanted to travel extensively in Italy and throughout Europe and was fortunate enough to be able to do it. But, it did not fall into my lap. I had to make it happen. Figure out what is important to you and what you want to accomplish and that will help you determine how you want to spend your time and money. Make the most of your time abroad as it is a once in a lifetime opportunity that goes by way too fast!
Often times, I could revert to English when talking to my Spanish professors, if needed. Yet many of the locals in Oaxaca knew little to no English. These situations truly tested my Spanish abilities. By the end, I was able to think in Spanish and carry on (more or less) a fluent conversations. I loved the challenge and would recommend cultural immersion as the best way to learn a foreign language.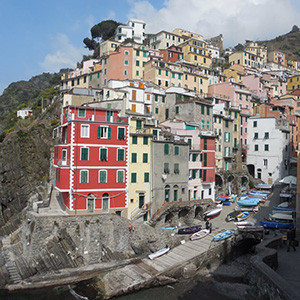 What was the best place you visited outside of your study abroad city?
Brooke: Outside of Florence, the best place I visited was Barcelona. I spent four days in Barcelona during my spring break. We stayed in Las Ramblas, the main street in Barcelona, which has so much to offer. Barcelona is so incredibly beautiful. Growing up, I spent a lot of time at the beach and was so excited to spend a day relaxing at the beautiful beach in Barcelona. Barcelona is so lively and there is so much to do and see. Barcelona has an excellent transportation system, which made it easy to travel throughout the city. I was also able to visit one of my close friends from Indiana University who was studying abroad in Barcelona. Barcelona is one of my favorite cities and I cannot wait to return someday!
Describe your program socially and academically.
Brooke: CAPA is a very social program in nature. Before classes started, we had orientation and went on a beautiful walk throughout the city. During this walk, I met some of my closest friends in the program. On the walk, we even started planning our spring break trip! CAPA students are great and we were all very close. It was a lot of fun spending time at local restaurants, bars, and weekend and spring break trips with our fellow CAPA students. CAPA has a great academic program. Our classes meet once a week for three hours. I thought the three-hour classes would be tiring, but I ended up preferring them to the way my classes are scheduled at Indiana University. I enjoyed all of my classes and instructors. My favorite class was photojournalism, where we explored Florence. I was able to go to areas of the city I have never been before on my own. I loved my photojournalism class because I got to spend time outside exploring Florence and learning about its beautiful history.