Give us an intro!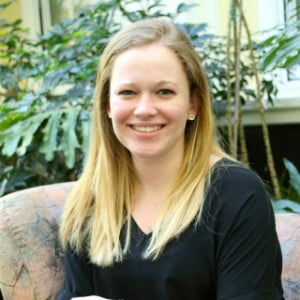 Danielle is a student at the College of New Jersey, where she is a developmental psychology major with a criminology minor. She is from Howell, a town in New Jersey that is close to many of the popular Jersey beaches, like Belmar and Point Pleasant.
In her free time, Danielle loves spending time with her sorority sisters and dancing with her school's dance company, but regardless of her dance technique, her go-to dance move is still the sprinkler.
Why did you pick this program?
I picked this program for a number of reasons. As a psychology major, I did not want to go abroad and simply take all elective classes; I still wanted to have at least one psychology class in my schedule for the fall.
Most study abroad programs do offer a psychology class, but for the most part, that class is an introductory course, which I had already taken my freshman year of college. However, CAPA's Florence program offered a cross-cultural psychology class, which seemed like it would be very interesting!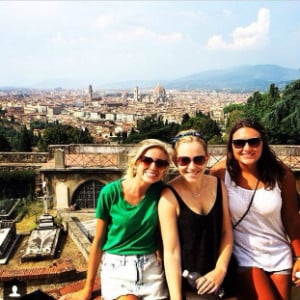 I had also always wanted to visit and explore Florence, and my school's study abroad office told me about CAPA's small one on one program. They told me that with CAPA, the students had a very personal relationship with their professors. Once I was abroad, I found this to be very true, considering the fact that I often found myself getting a cappuccino with my professors, and had even gone to my professor's flat for brunch one day. I absolutely loved studying abroad with CAPA, and the close-knit experience that I received from doing so.
What do you tell your friends who are thinking about going abroad?
When my friends tell me that they are thinking about going abroad, I tell them to definitely go for it! I feel like many students think that going abroad is a great opportunity, but sort of shrug it off as something that other people do, but that they might not be able to fit into their class schedule or afford.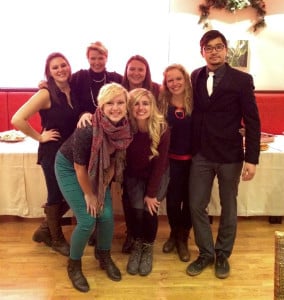 But, what a lot of students do not realize is that basically any major can go abroad, and most programs will work with you to make the tuition comparable to what you already pay, if it is not already! Studying abroad is much easier than many students realize, and should not be simply looked over as something that other students can do. I feel like students should dive whole-heartedly into studying abroad and exploring the world. It is such an amazing experience and college is the perfect time to go on adventures!
What was hardest part about going abroad?
The hardest part about going abroad was being away from my friends and family. When I am at school, I spend the majority of my time with my closest friends, and I only live forty-five minutes from home. I am extremely family-oriented and probably see my family more than most college students do. As a result of this, I was very nervous about being away from everyone that I was close with for what seemed like such a long time while I was abroad.
Once I arrived in Italy, being away from everyone was definitely an adjustment. There were waves of homesickness, when I just wanted to hug my mom or hang out with my friends. But, the friends and new family that I made through my study abroad program really eased my homesickness. After just the first week, I felt like I had known some of the people in my program for years.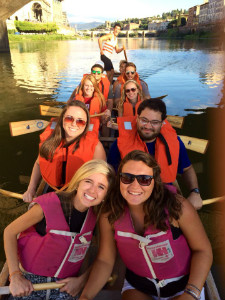 My flat immediately became close friends and referred to ourselves as a "family," a flat-family. Although being away from my family and friends was hard, I would never regret my decision to do so because I gained a wonderful new family out of my experience.
What made this trip meaningful to you, or how did this trip change your perceptions, future path?
This trip was very meaningful to me! Being abroad transformed me into a much better person than I had been before studying abroad! Being in Italy for three months made me a much more open and accepting person.
While there were many Italians in Italy, I still encountered individuals from all over the world. I met so many people of different cultures and religions, who were completely open and willing to share stories about their lives. This made me much more curious and accepting of others than I had previously been. I also became a much more independent person.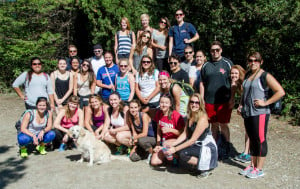 At home, I had never even traveled out of the state of New Jersey without my parents. Now, I was going to travel to an entirely different continent without them! I quickly learned how to fend for myself, and by the end of my trip, I was completely comfortable walking down the streets of Florence by myself to discover hidden treasures that I had not encountered before.
Along with this new-found independence also came a new-found confidence. Although I feel like I had open-mindedness, independence, and confidence before, studying abroad really brought out those characteristics in me, making them far more visible than they had previously been.