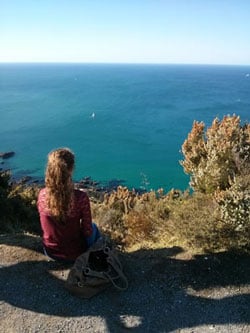 Why did you decide to intern abroad with Intern NZ and Intern OZ?
Gwenaelle: During my 4th year, I had to undertake a 3 month internship as part of my studies. One of the offers posted by my school was in Hamilton, New Zealand.
When living in Singapore I had had the chance to visit Australia and had loved it so when I saw the opportunity to go to New Zealand for the first time I thought I'd go for it. And I didn't regret it. I had an awesome time which is why I decided to look for a company in New Zealand for my 5th year internship.
Coming from France with no visa or contact in New Zealand it was very hard for me to find an internship by myself which is why I finally decided to go through Intern NZ.
Did you run into a language barrier? Did you ever think you knew more/less of the language?
Gwenaelle: Having travelled a lot when growing up, I had the chance of being fluent in English. However, my studies were completely in French and adapting to the technical vocabulary in English was not the easiest thing. I remember my first day in the lab.
I was given written instructions of the experiment to do but couldn't understand any of the vocabulary used to describe the kind of lab instruments and glassware I had to use. It took me a little while to learn the correct terms but soon enough I was fine.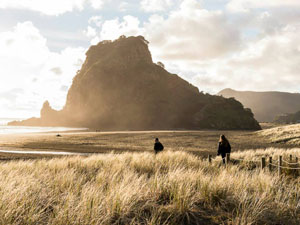 How has this experience impacted your future?
Gwenaelle: Coming to New Zealand has had a huge impact on my life. I used to dream of moving to the USA after my studies. But then I discovered New Zealand and it completely changed my plans.
After my first internship I chose to come back and see if I was able to live more than 6 months away from my family and friends.
I realized that I could, even though the distance and decided I had to find a job here. By working hard to prove myself, I finally managed to get employed in the company where I have been doing my internship. I am therefore staying here for good. Even though it's a bit heartbreaking to be so far away from my family, I think it's worth it!
Tell us about any interesting cultural tidbits you noticed about your country.
Gwenaelle: In New Zealand, people are very laid back and that can easily be seen in the streets. For example, it is very common to see Kiwis (New Zealanders) just walking barefoot in the streets. Along the same lines, I've often seen Kiwis doing their grocery shopping in their pajamas which I found a little disturbing but very funny!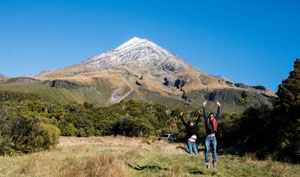 Staying in New Zealand also requires adapting to the vocabulary. The most famous expression is probably 'sweet as' which is used on its own to say 'awesome', 'good' or 'ok' even though it sounds like an unfinished sentence! The 'as' can actually be added to pretty much any word just to emphasize something like 'easy as', 'cool as', 'smart as'…
What made this intern abroad experience unique and special?
Gwenaelle: I think the one thing that made my experience in New Zealand so special is the people. Kiwis are extremely laid back and welcoming.
But the beauty of this country is that half the population isn't even Kiwi as there are so many foreigners and such a huge cultural mix. All of my colleagues were amazing and made it a pleasure to go to work every day. This cultural diversity can also be found in the food.
I personally love Asian food and have been used to very bad Asian restaurants in France but in New Zealand it's a whole different ballgame. There are so many restaurants and takeaways that serve amazing food from all over the world. So for all foodies out there, I highly suggest New Zealand!!