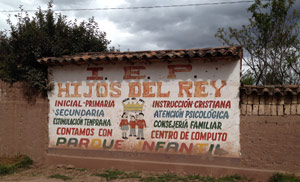 Morning: I woke up at 7am and took my breakfast. After that, my teammates and I went to a local clinic to take care of the misfortunate kids there. We took them to the gardens to enjoy the sunshine and played with them. During their lunch time, I fed them which was really a tough job. Then we went back for our lunch.
Afternoon: We took a 40-minute bus to a local primary school. We helped them to do some painting and repairing work to make the school look better and create better environments for the students there.
Evening: We first took our dinner and then had a team meeting to share our experiences that day. After that, we have many options like playing games, watching movies, walking around this beautiful city or chatting with other volunteers from different countries.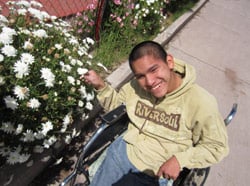 Highlight: One day in the clinic, I was informed that all the kids would have a music lesson. Then the most amazing thing happened. We took all kids to the garden. It was so nice to see all the nineteen kids sitting on their wheelchairs. Although most of the kids cannot speak and some of them have little reactions to others' actions, when we played the music and danced with the music, all the kids were so excited and I could tell how happy they were from their faces. I believe this is one of the most moving pictures in my life.
I am so glad I took this trip. I love my teammates, the food there, local people and I miss those kids so much now. I am sure I will go back there one day to visit those kids.