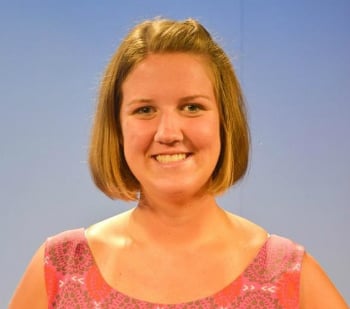 Why did you decide to go abroad with your provider?
Caitlin: Being a double major in two completely different fields, Media Production and French, it's hard to find opportunities that incorporate both subjects. What I loved about Global Experiences is that it gave me a chance to learn more about video production and French language at the same time through interning abroad.
Not only was it an awesome learning opportunity but also an incredibly useful insight into the world of work. Getting to work in an office environment, in France nonetheless, is a once-in-a-lifetime experience. I learned more about Global Experiences and how they are involved with your preparations and time abroad and decided this was a great program that was a great fit for my personal study abroad goals.
What is one piece of advice you'd give future students traveling with your program?
Caitlin: I would definitely urge anyone who goes with Global Experiences to take advantages of the social events and meet-ups. They are a great opportunity to explore your host city and take part in things you would not normally be able to experience.
Some of my best memories are the ones I made with my program advisor and the other students during these events. We did such a wide range of activities like going to concerts and sporting events to touring castles and museums. The events definitely help you get out and about and make the most of your time abroad.
How has this experience impacted your future? (Personally, professionally, academically, etc)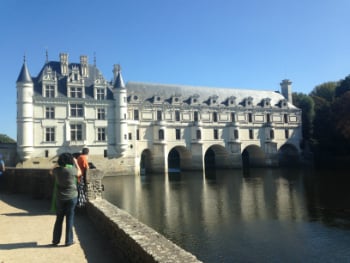 Caitlin: This experience has impacted me in ways I am sure I cannot even begin to comprehend yet. Personally, it showed me that I am capable of anything I put my mind to. Before I left, I could barely navigate myself through an American city but once you are forced to do the same thing, by yourself in a European city with a language barrier, you learn a lot about what you're truly capable of.
Professionally, I know that interning abroad in an experience that's virtually unparalleled with anything else out there today. Not only did I learn so much about the work world but I did most of it in a different language!
Academically, my French improved immensely throughout my time in Paris. There is nothing quite like being immersed in a different language and culture to really force you to learn things you can't learn sitting behind a desk.
What was the best place you visited outside of your home-base city?
Caitlin: Studying abroad in Europe gave me the opportunity to travel a lot throughout the continent. I spent a weekend in Amsterdam, Madrid, Aix-en-Provence in the South of France, and a whole week in London. Although it's hard to say, I would have to choose Amsterdam as my favorite place I visited.
The views, the people, and the atmosphere of the city was unlike anything I had experienced before. I got the chance to learn about Dutch culture and see Holland's famous windmills and explore the one-of-a-kind city. There are so many beautiful canals that every street has its own, unique, waterfront view. I definitely did not get a chance to do everything I had hoped and am already planning a return trip.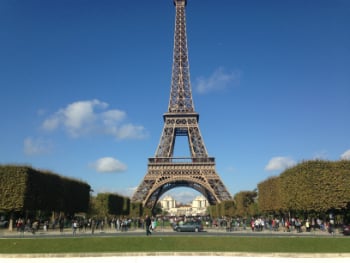 Describe your favorite must-have food that you tried abroad.
Caitlin: Living in Paris for a couple of months had many perks but the best is by far the amazing food. Nothing quite beats walking down the street to pick up a freshly baked baguette whenever you want. If you are not in the mood for a baguette then walk next store to get a delectable French pastry.
For me, the decision is hard but my favorite must-have food is a croquet-monsieur. A traditional French sandwich of ham and cheese with more cheese melted on top, you can find it at almost any corner café. Finish the meal with a crêpe and the meal is complete!